How I moved my Givi topbox back 2"
---
After her first ride the wife told me she would like the top box moved back an inch or so. I already had the front Givi mount turned around so I needed another option. I thought about buying the Adventure Moto Stuff rack but figured there had to be a cheaper alternative. I saw this idea on the other V-Strom site so I can't take credit for the idea.
Here are the Givi adapters mounted. Front mount turned around.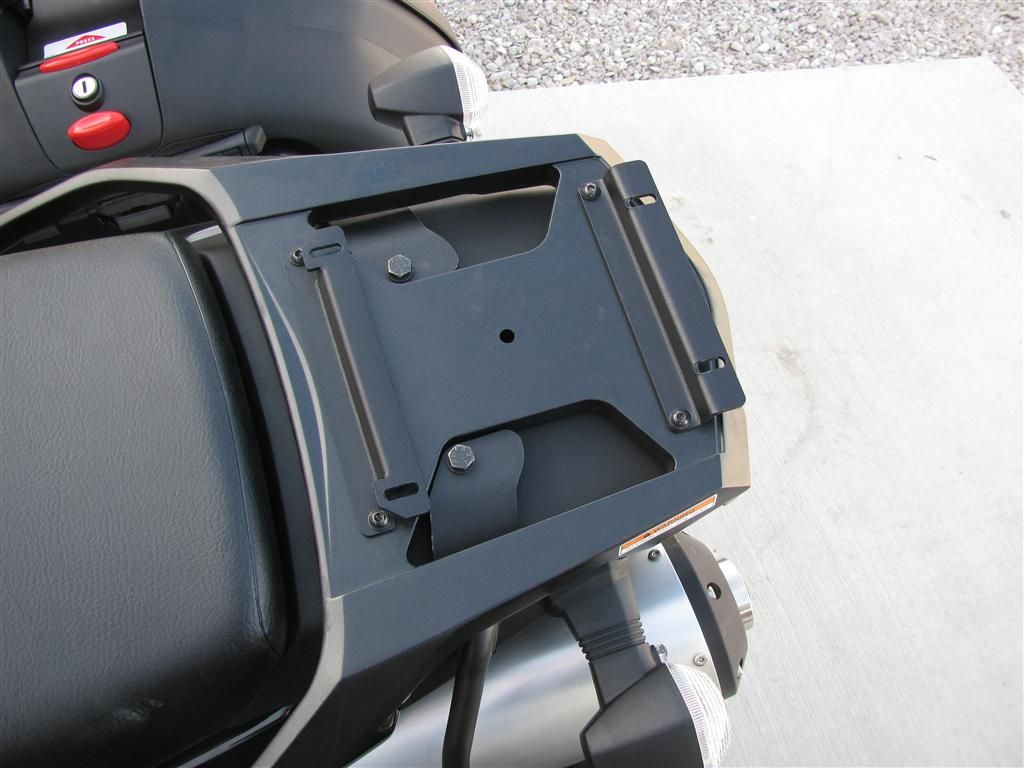 First I went to the local hardware store and bought 2 feet of flat bar stock. This is 1/8" thick x 1.5" wide. These pieces are cut to 11" long.
Givi base mounted on the steel bars.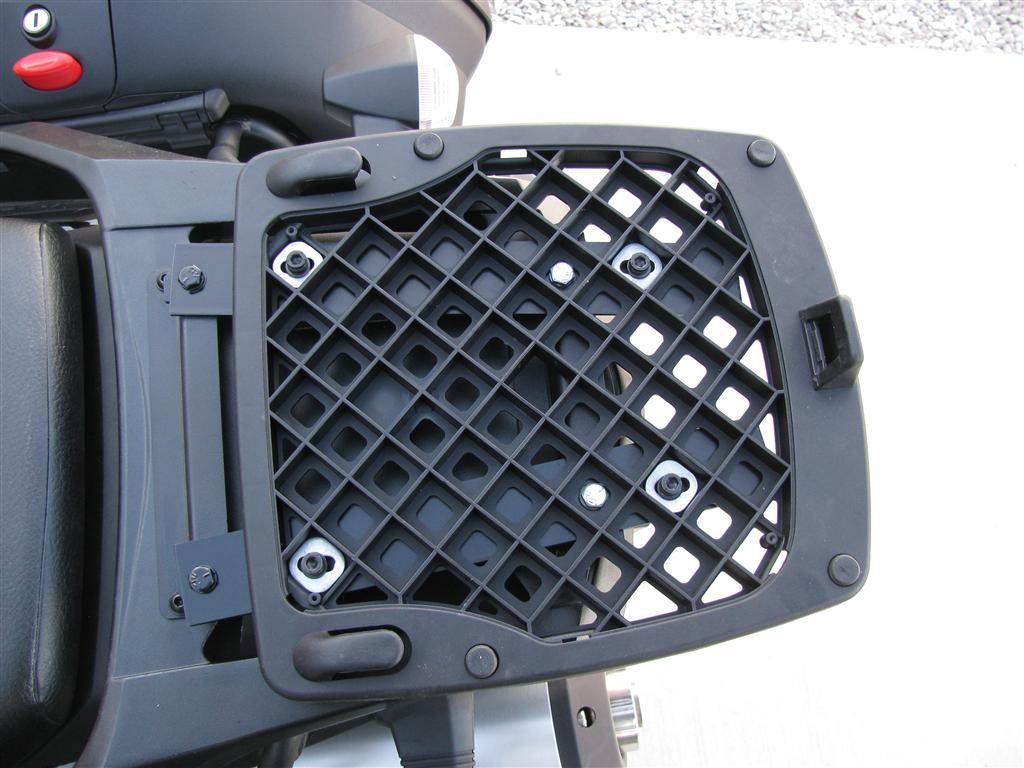 Buttoned up and read for m V46.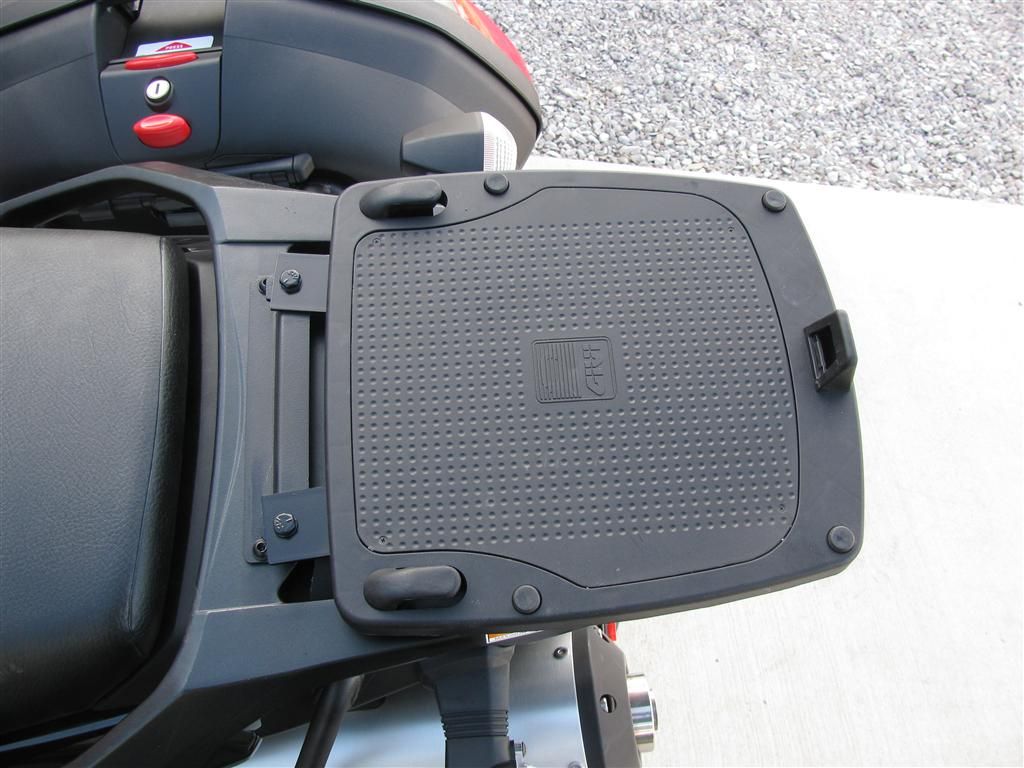 A shot under the mount.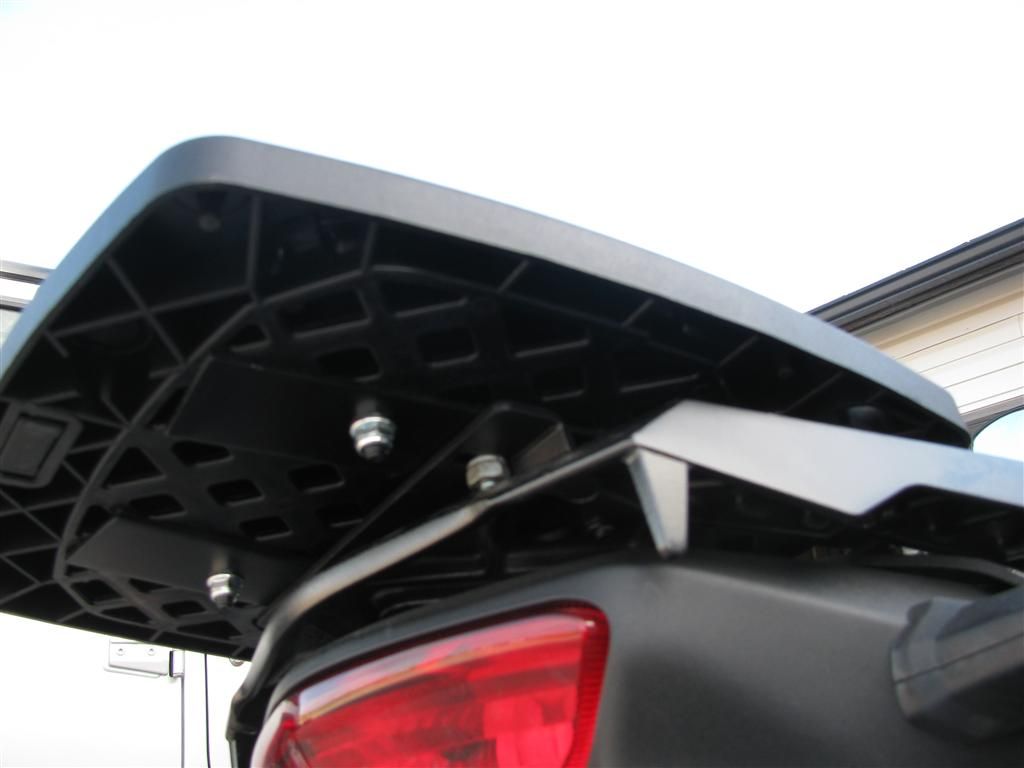 Top box mounted.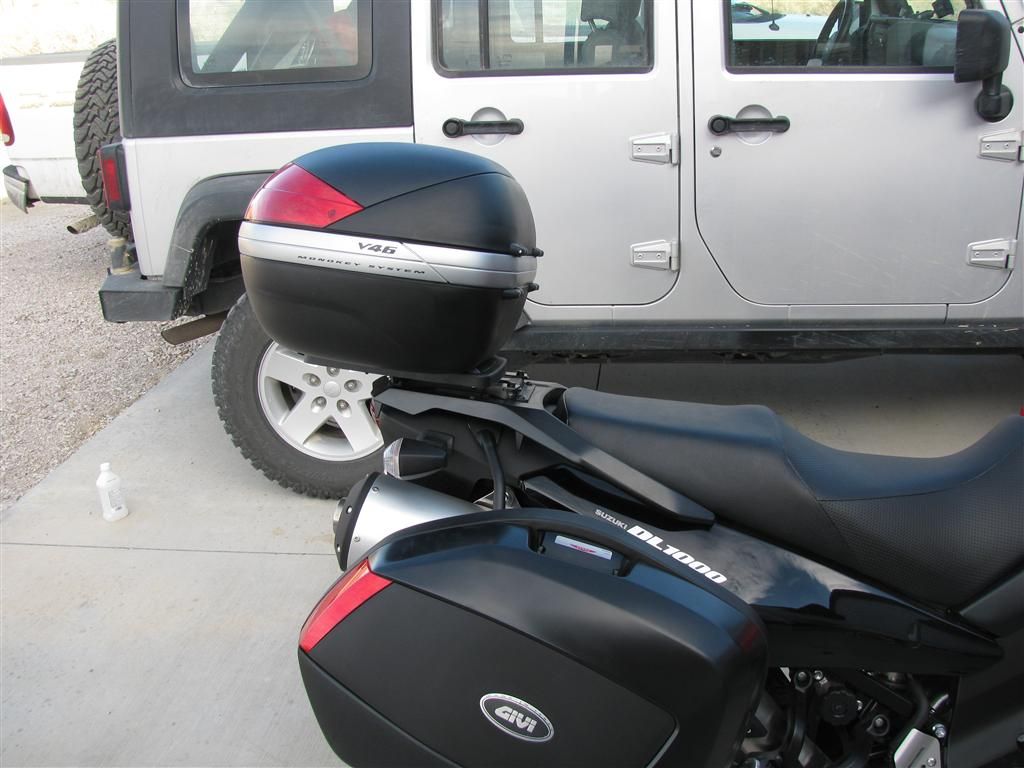 Cost was about $10 for the bar stock. I already had paint and hardware in the garage so figure a little more if you need to purchase those.
I did this with a hacksaw and hand drill. The toughest part was making sure I drilled the holes in the correct location. The box was moved back an additional 2".
Hope this helps.
---
Cliff

FPD Ret., USN Ret.,
Never Underestimate the power of stupid people in large groups.
Looks good, a bit of work with only a hacksaw
---
'09 VEE
'07 HD SEUC
'09 ST1300P
'06 ST1300
When I had my Vee, I removed all of the adapters and screwed a couple of holes in the metal grab bars that lined up with the holes in the 'mesh' of the Givi plate and moved it back that way...

Your way does not modify any OEM parts, my way did.

I wanted to get rid of the extra height and intermediate pieces/parts.
---
L2V -- she's a stocker!...and gone...
2011 MG Stelvio
Stromthusiast!
Join Date: May 2008
Location: Montreal Canada
Posts: 275
---
Nice job, Thank you