Three "Upgrades" in One Week!
---
Spent the past week in crappy weather so I decided to farkle up the Strom a bit.
Here's what I did:
1. Upgraded the brake calipers to Nissins from a 954
2. Finally got around to putting on the Contour Roll Bar Mount
3. Bottle top remover
Haven't got a chance to ride the bike due to weather and me having some bronchitis so I can't comment on the brakes yet. I was hoping the Roll Bar Mount would allow me to use the Contour camera in it's waterproof housing I have for it but no such luck. Haven't tested the bottle top remover because all of my beers are lever tops!
Here's a pic of upgrades: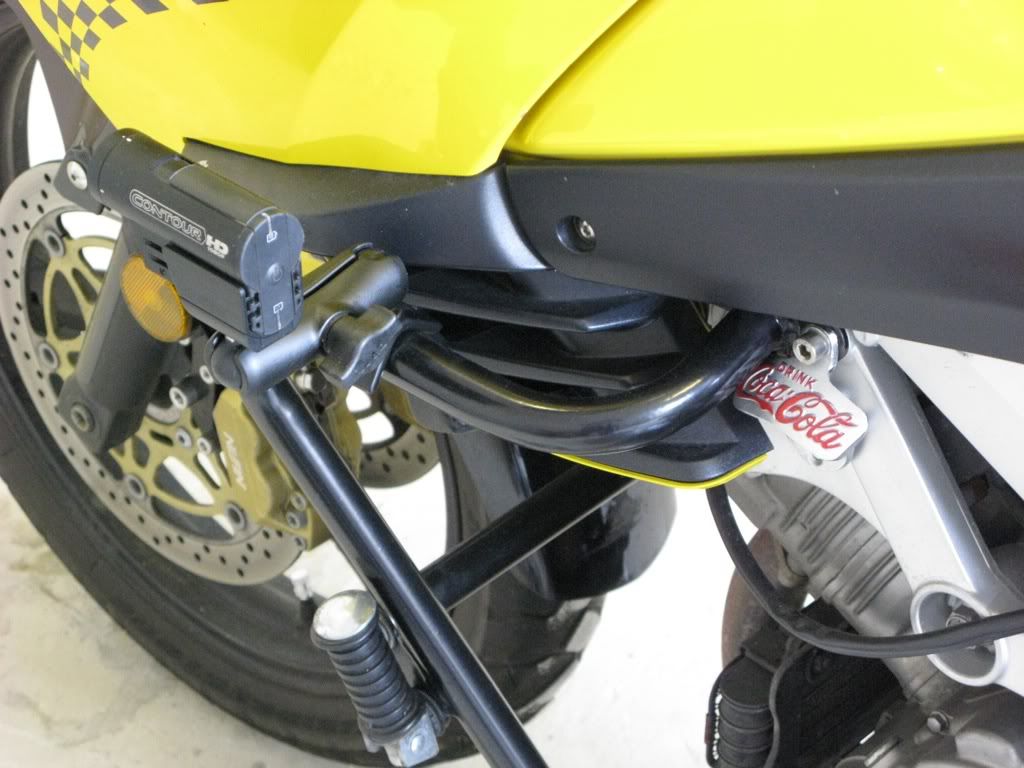 ---
Current Stable:
1971 Honda CB500 Cafe Racer
1974 Honda CB550
1975 Honda CB750
1981 Honda Goldwing
1993 Yamaha GTS-1000 x3
2000 Hayabusa
2003 V-strom
Stromthusiast!
Join Date: Oct 2005
Location: Sumter, SC
Posts: 679
I also added this to the strom just this afternoon: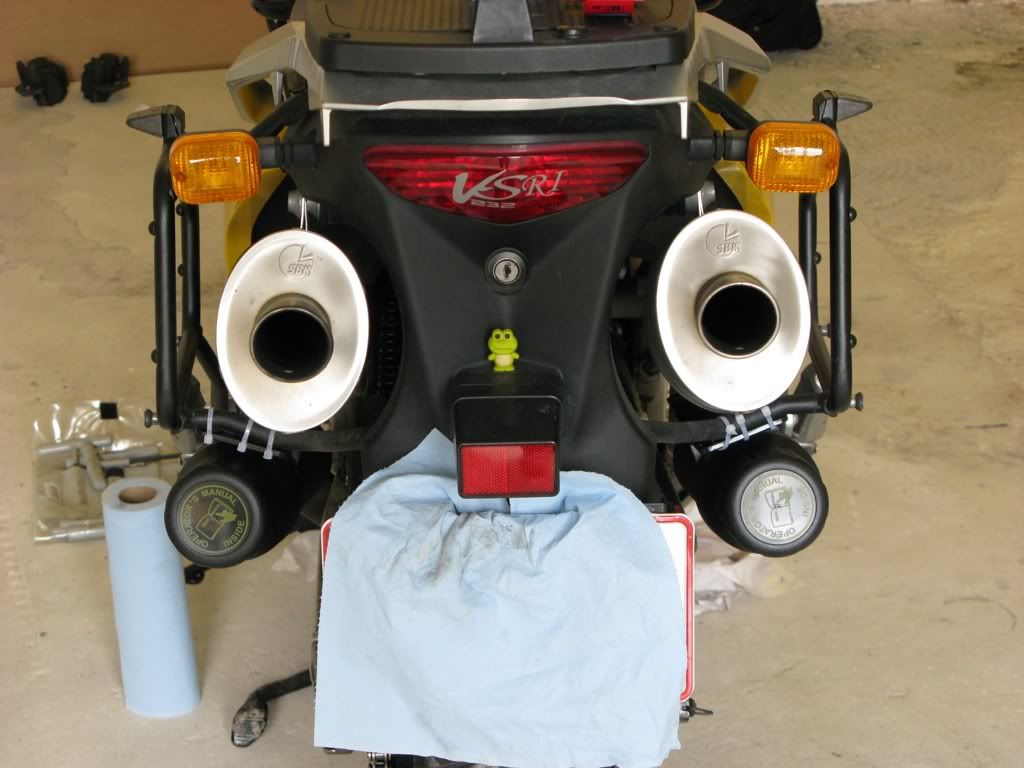 Misc. tool holder!
Just mocked up with zip-ties right now but you can see where I'm going with it. With the bags on you can barely notice them: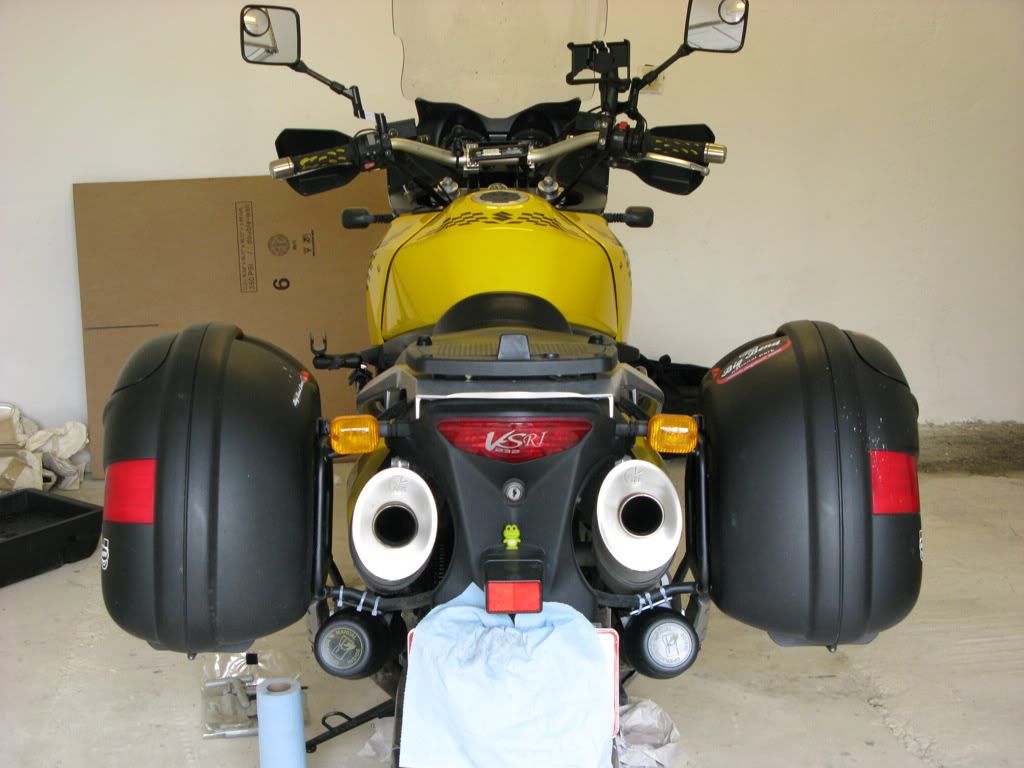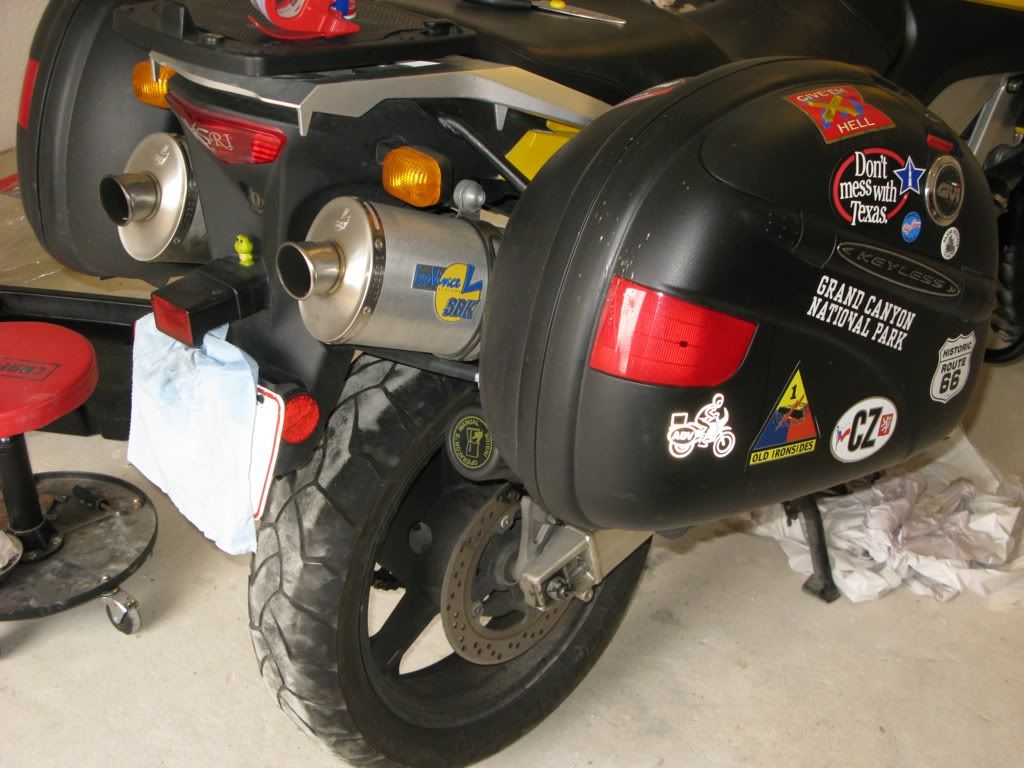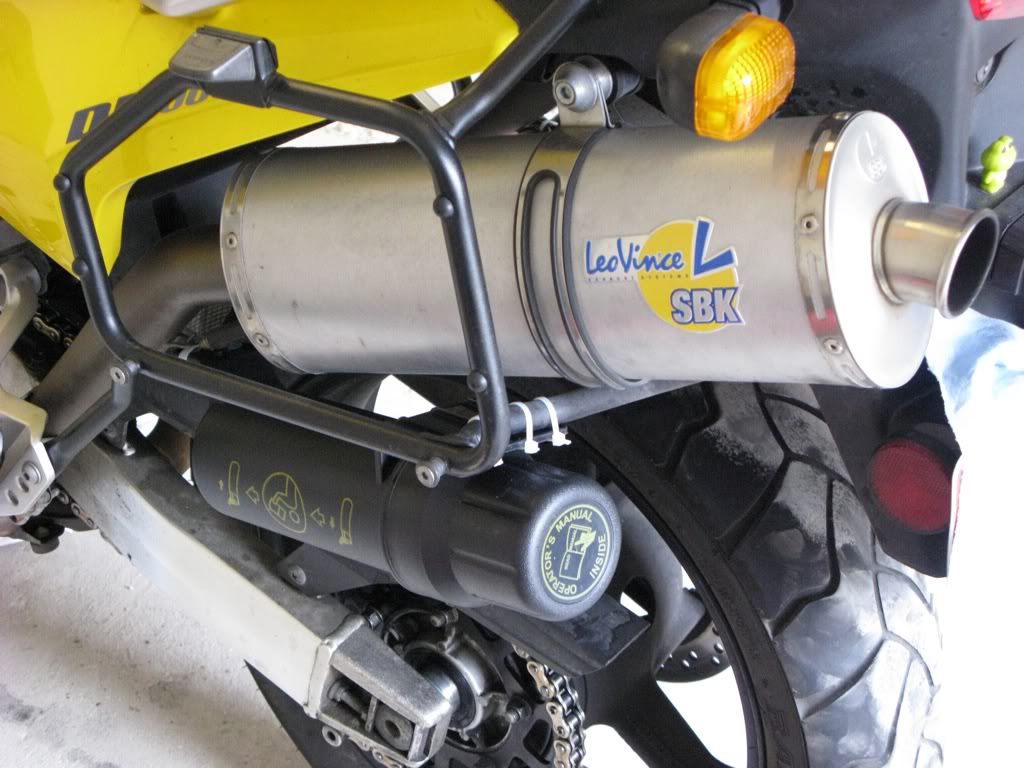 ---
Current Stable:
1971 Honda CB500 Cafe Racer
1974 Honda CB550
1975 Honda CB750
1981 Honda Goldwing
1993 Yamaha GTS-1000 x3
2000 Hayabusa
2003 V-strom