Stromthusiast!
Join Date: Jun 2008
Location: Morton Il
Posts: 238
Oem rack question
---
I have an 07 wee with oem racks, bags and topcase. Is there a bolt on base plate that will help me move the topcase back? My new sargent seat and topcase combo don't leave my wife much seating room. Thanks Dave
---
74 ts 250 Suzuki First Bike
56 BSA basket case Bought for $30.
78 Triumph Bonneville got $300 for BSA trade-in
81 Red Smoke R100Rt BMWsold after 26 years
Blue V Strom Club
Cee Bailey, Madstad, sheepskin
Suzuki bags and top case.centerstand
Sargent seat, Murphs forkbrace,fenda extenda
$tromtrooper
Join Date: Feb 2006
Location: The gateway to Cottage Country, Ontario, Canada
Posts: 4,406
Don't know about the OEM setup but I made a couple of very simple pieces to move the brackets further back on my GIVI rack. Moved the case back a couple of inches and made my wife happy....well, less disappointed anyway.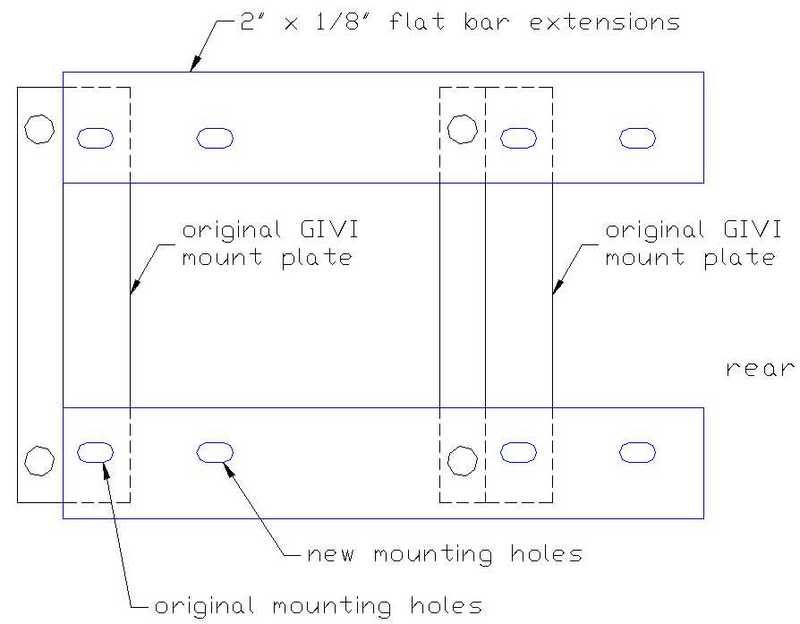 ---
DL1000K6

Proud to be a Road Toad...Member #5