Stromthusiast!
Junior Trooper
Join Date: Apr 2010
Location: Edmonton, Alberta, Canada
Posts: 1
Modifying horn switch
---
Just wondering if anyone else has the same problem (and perhaps a simple solution); I'm an experienced (30+ years) rider, and have been riding my 2008 DL650 for a year now (give or take winter!). The only complaint so far is that the horn switch is too easily tripped accidentally when activating/cancelling the turn signals - which can be somewhat embarassing. For all the times I've ever wanted a horn, I'm almost tempted to just disconnect it altogether.

Also thought about:
a. installing a second switch inline, and mounting it somewhere less intrusive
b. mounting some sort of cover over the existing switch, requiring more pressure to activate
c. flipping the switch over, so my thumb returning to it's under-grip position would be less likely to set it off
d. use arm signals instead <g>

Suggestions?
$tromtrooper
Join Date: Feb 2006
Location: The gateway to Cottage Country, Ontario, Canada
Posts: 4,406
Never been an issue to me. Possibly a glove issue? How big is your thumb?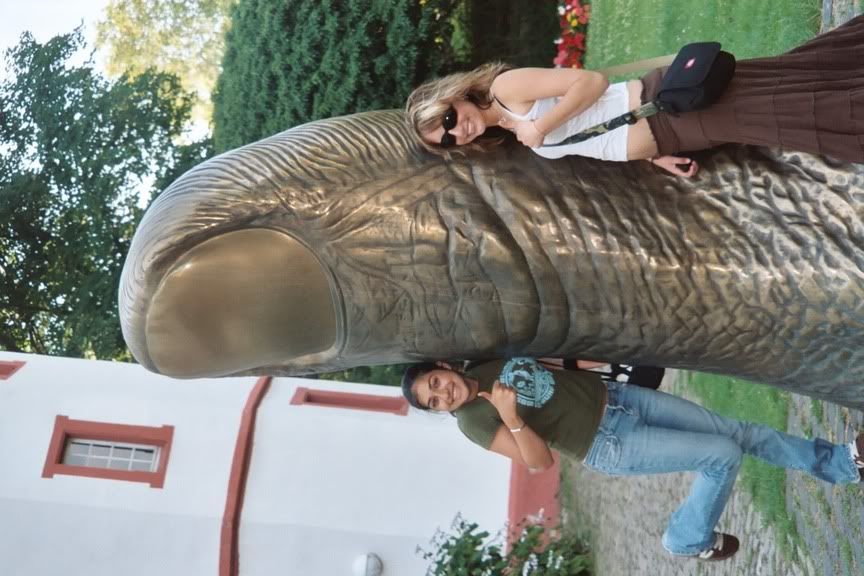 ---
DL1000K6

Proud to be a Road Toad...Member #5
Funny..........

I hotwired my horn switch so that I can use it any time I want. The key doesn't need to be on. I can tap the horn with my bike stone cold and both, left and right Fiamms kick in.
---
2007 DL-650 (I gave away in 2012 with 111,000 + miles)
"A word grows to a thought; a thought to an idea; an idea to an act. All the pieces are put together, and the whole is yours."
1942, Beryl Markham: "West With the Night"
"You can talk about doing a thing until everyone finally talks you out of it, or you can actually do the thing"
James Baldwin "Across Islands and Oceans"
Feely, Touchy, Sensitive Horn Button
---
I've had a few of the same embarrassing moments as Black Lab. At least, with the horn being kinda wimpy, I don't think the other motorists really heard it. Yes, The horn button does seem to have a hair-trigger action. I was also wondering if it would be possible to take the switch apart and widen the contacts. But, if the switch is sealed against the weather I might damage it getting inside. Does anybody know how to do this without breaking it?
---
Shiro nakama nijuu-ni - White Wee-Strom #22

'10 - DL650A (still my main trekker)
'11 - Suzuki DR-Z400sm (now modded as a Funduro)
'15 - Kawasaki Concours 14 (the Green Monster)
'65 - Honda Cub 50 (gone long ago but not forgotten)
Maybe you could loosen the the turn signal/horn/hi-lo beam switch assembly and rotate it slighly down to prevent such easy horn activation?? Don't forget to tighten everything when you're done.

Seems you naturally reach for the horn instead of the turn signal. Rotating the assy would put the turn signal to your natural thumb position.
---
[B][COLOR="Blue"]Chris[/COLOR][/B]
DL650K7 Silver

Old rides:
'69 Suzuki 305
'81 Honda CB400T
'78 Kawasaki KZ 750
'83 Yamaha Virago 750
'86 Honda Shadow VT700C
'87 Kawasaki Ninja 750
'81 Yamaha Maxim 550
'02 HD Road King
I rotated my bars back slightly when the bike was new, maybe that's why I never accidently hit the horn.
Horn Switch Getting in the Way of the Turn Signal Switch?
---
I think 4Mudder has the proper approach to avoiding the horn switch when using the turn signals. I've been going with the factory setup of the clutch/switch/mirror block since I acquired the bike. Today I took a closer look at it and realized that the clutch lever is tipped down well below the horizontal. It didn't affect my usage of the clutch really but, of course, now I can see that it has resulted in the horn button being tipped up higher and, thus, closer to my thumb.
Thanks everybody! I will adjust it so that the lever is more horizontal. I think it will also improve the "feel" of the clutch.
---
Shiro nakama nijuu-ni - White Wee-Strom #22

'10 - DL650A (still my main trekker)
'11 - Suzuki DR-Z400sm (now modded as a Funduro)
'15 - Kawasaki Concours 14 (the Green Monster)
'65 - Honda Cub 50 (gone long ago but not forgotten)