Stromthusiast!
Join Date: Jul 2009
Location: oberon NSW oz
Posts: 69
penny tec pannier
---
G'day all
here's my cheep hard pannier's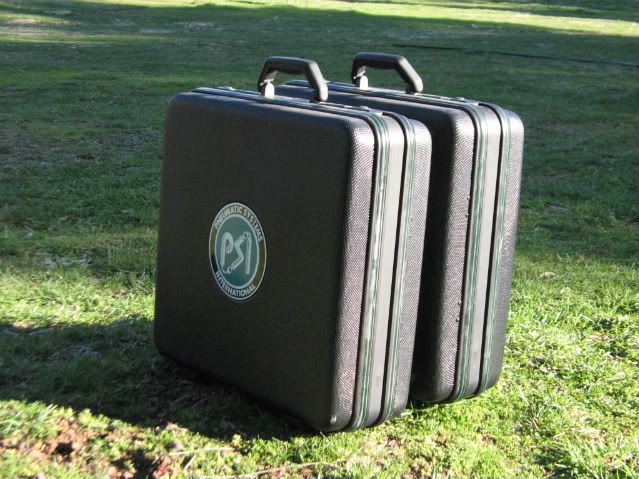 30$aud for both at my local swap meet
OK the racks where second hand(half price) off a fellow oz stromer,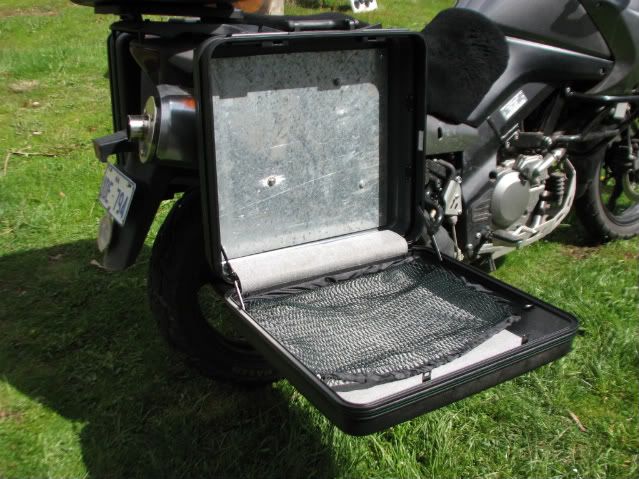 Cut a bit steel to strengthen it ,bolt it on &off we go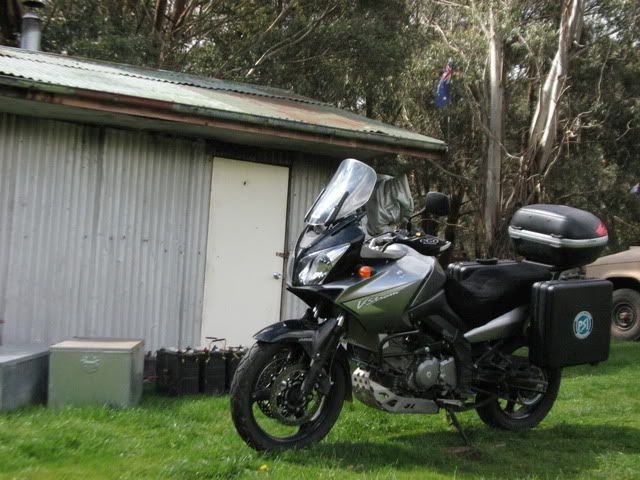 side view
back view,quite slim!
Only 22lt each but OK for the money spent
just got to paint over the logo's
the fet
---
DL650k8
---
Last edited by the fettler; 10-05-2009 at

03:55 AM

.
You could sell advertising on those, like they do on the sides of buses.
$tromtrooper
Join Date: Feb 2006
Location: The gateway to Cottage Country, Ontario, Canada
Posts: 4,406
hmmmm...suitcases as sidecases....on a 650 no less....hmmmmm.....interesting.
---
DL1000K6

Proud to be a Road Toad...Member #5
I have diy something similar....see attached...
Btw thats is old Mac laptop case...

---
[SIGPIC][/SIGPIC]
DL1000K6 Redbull Beast- Touratech skid plate and engine guard, Venhill brakeline, Pyramid fender extender, Wunderlich sidestand expander, Scott oiler, Sw-Motech side rack with Givi e41 or Mac case, Hepco and Becker Alu standard top, Touratech handlebar brace, Bagster Tankbra, Ventura headlight protector...hmm what next :rolleyes: