Stromthusiast!
Join Date: Jun 2014
Location: Ann Arbor, MI and San Miguel de Allende, Mexico
Posts: 101
Happy Trail Highway Pegs -- Best Mounting Locatoin
---
Friends,

On a 2018 DL1K XT:

I installed a Happy Trail skid plate today. I also am about to install the square bar and highway peg setup which mounts to the front of the skid plate. It's possible to mount the bar at two different heights on the HT skid plate -- a bit higher or a bit lower.

Has anyone installed this setup and have any advice to offer as to whether to go high or low? Left to my own devices I will no doubt choose the wrong one.

I'm 6'0 with a 32 inch inseam.


Thanks for the help.


Vinnie
Mine was on the bike when I bought it so I did not know there were two mounting height options. I love HT products except for the foot pegs...cheap crap that will wad up the first time they hit the ground. I replaced them with OEM pegs which requires some welding on the HT bar. They have hit the ground several times off road and the bar does tweak the mount at the skid plate so my next mod is to cut the bar off on each side and make quick disconnects so I can remove the pegs when trail riding.
You will also notice that the HT pegs fold straight back, so if you have long legs like me and you put your ankle or calf up on them, they fold with the weight....useless useless your boot soles are on the pegs pushing forward. When I fabbed up the mount for the oem pegs I rotated it so the pegs fold up at a 45 degree angle....back an up....problem solved.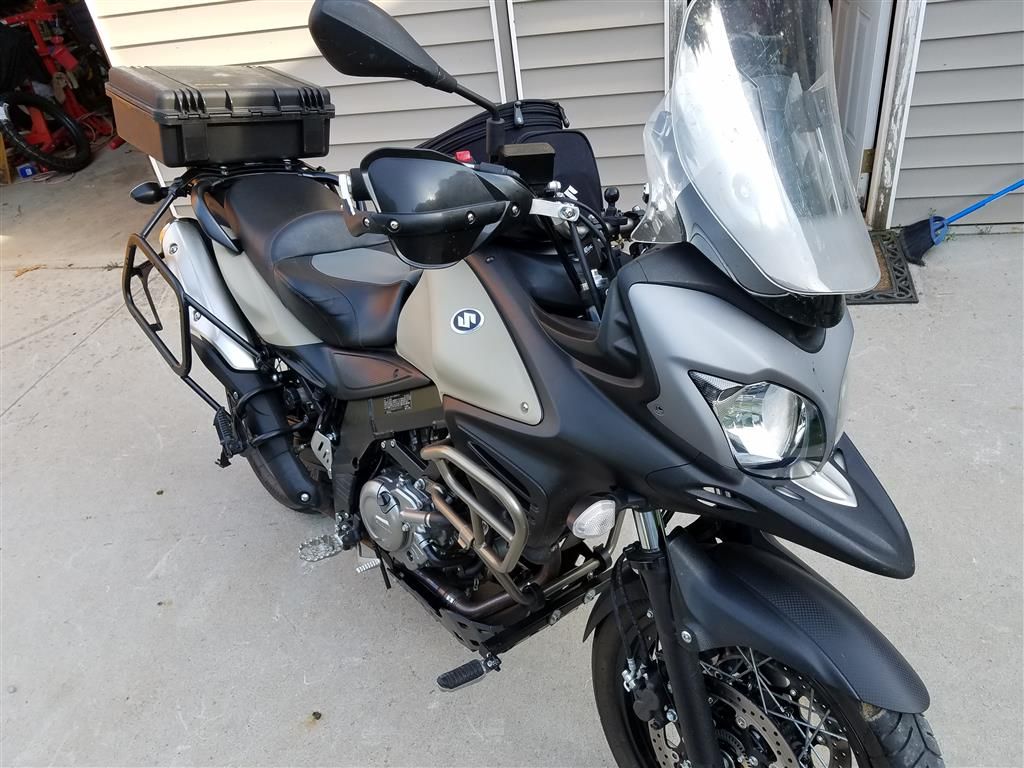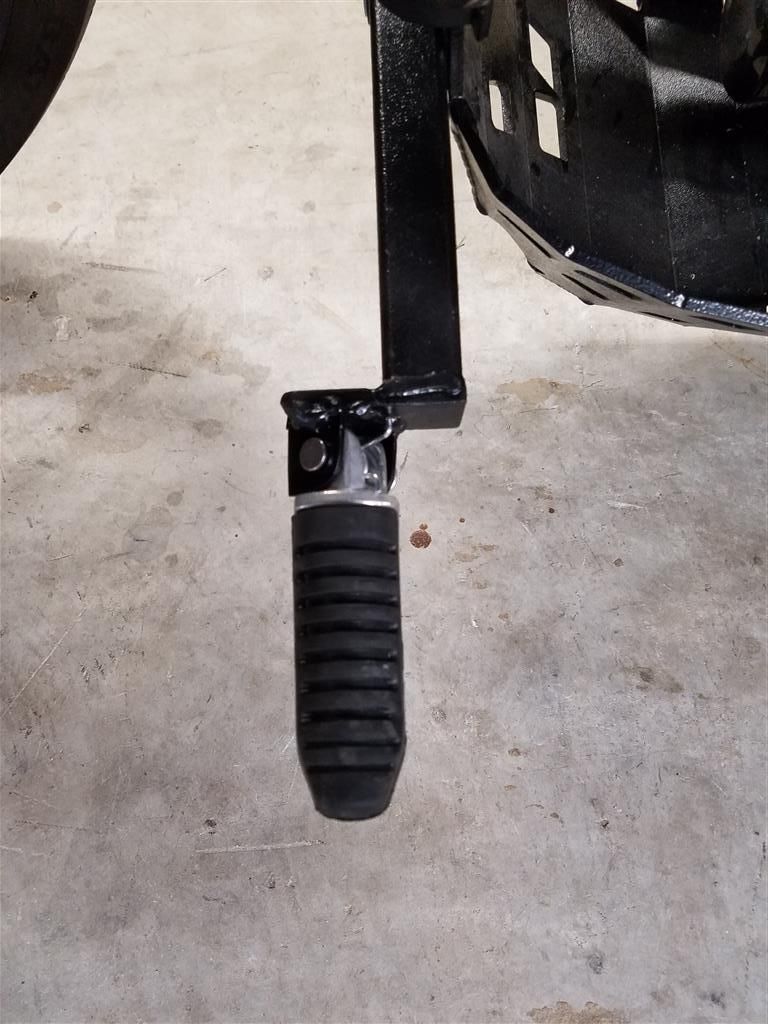 ---
'15 DL650XT
"You do your own thing in your own time"
---
Last edited by Motor7; 07-10-2018 at

10:00 AM

.