Inner Bag Idea for Givi E35 Luggage
---
Just though I would share an option for an inner bag liner for owner's of Givi E35 cases.
REI makes a mesh bag (size medium) for $20 that is well made. It fills up the inside of the case without being excessively big or small.
http://www.rei.com/product/748087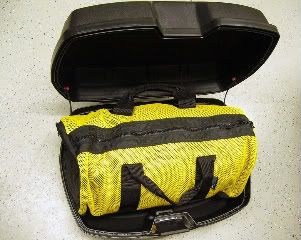 ---
09 Orange DL650

"Your attitude is the only difference between an ordeal and an adventure"