Stromthusiast!
Join Date: Oct 2010
Location: Manitoba, Canada
Posts: 161
DIY DL1000 Clutch Push Rod Boot
---
Since the snow is still on the ground, I made one of these because I nothing better to do when I was putting on a new sprocket and chain set.
There might be a better type of car brake caliper pin boot sets out there that are smaller in diameter and longer, but this what the Napa parts desk person found in on the shelf, so I used them.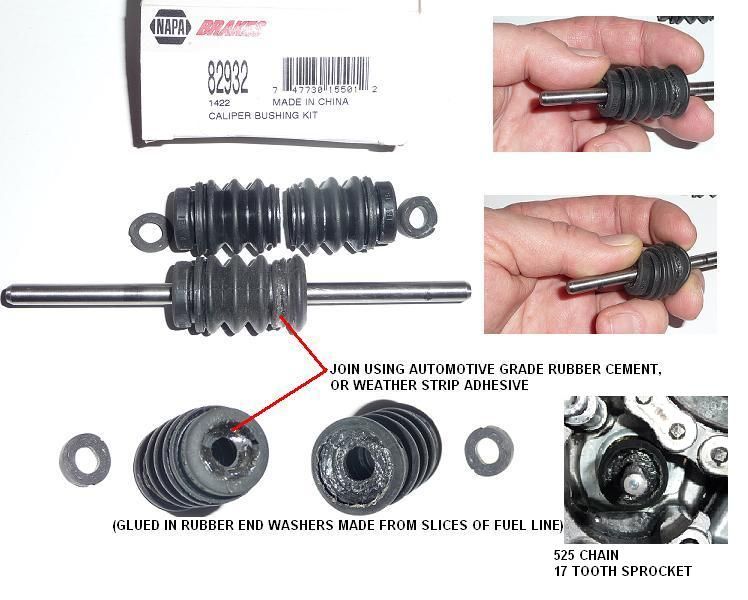 Cheers
Ray B.