LED Excitement!
---
I gotta tell ya. I'm pretty excited.
Brisbonian posted a
thread
on this and I took it a step further.
I'm not done but It's going to be so cool.
Thanks in advance to Brisbonian, Trooper32, and msi1259.
I've installed some LEDs in my exhaust cap in two different dircuits. One for the tail light:
And one for the brake light: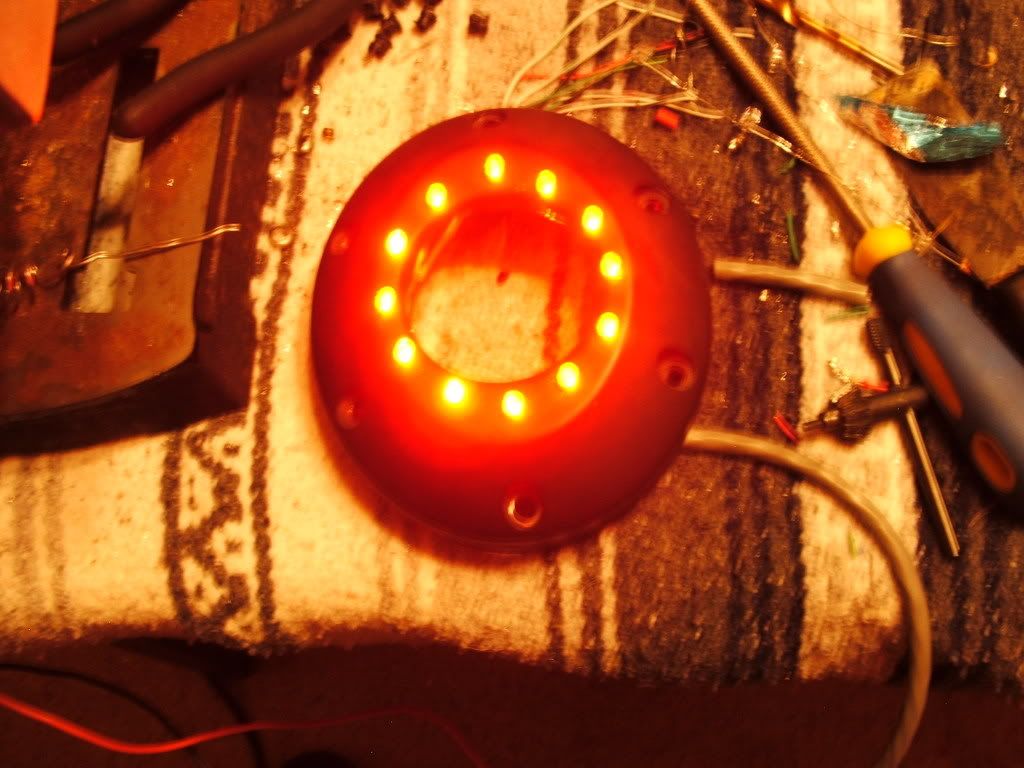 The really cool part is: The tail light led circuit will blink alternately with the turn signal (thanks to msi1259) I tested that idea and it works.
Now I just have to do the other side and put it all back together.
!!!!!!!!!!!!!!!!!!!!!!!!!!!!!!!freakin' cool!!!!!!!!!!!!!!!!!!!!!!!!!!!!!
Join Date: Mar 2008
Posts: 36
Looks Great
---
When you come down here next week you can do mine. Look forward to riding the Ozarks with you next weekend.
Thanks,

Not counting the research, I've got about 6 hours and $25 invested so far. I learned alot though. The other side should go smoother.

Looking forward to the ozark trip myself. See you on Wednesday.
That's pretty cool! I look forward to seeing it done and all together.
---
Go hang a salami I'm a lasagna hog

[SIGPIC][/SIGPIC]
very cool! is the circuitry difficult? sure seems affordable...
Quote:
very cool! is the circuitry difficult? sure seems affordable...
Thanks
No it's pretty easy. Check the other thread in the link in the first post. All the details are there.