Junior Trooper
Join Date: Nov 2009
Posts: 1
Strom Hummer
---
I am looking at possibly getting into adventure touring and I am narrowing down to a V-Strom for my bike. But I do worry about off road capabilities...I am looking to MOD it to be as off road worthy as possible. And i'm wondering how rough anyone has gotten with their strom, or if I should head elsewhere?

Thanks

Tim
---
Orange 2012 Wee (new in May 2013) - Richland Rich's fork brace and mirror extenders, Givi engine guards and top case, gel grips.
Black 2004 Wee with H&B engine guards, SV Racing Frame and Swing Arm sliders, Superbrace, Givi top case, gel grips
Spineguy and I did the White Rim Bench. We got "the look" from many a jeep. We also did it in less than a day; not easy or even possible in a jeep.
There seems to be as many off-road upgrades for the 'Strom as you have money in your pocket; no matter who you are!
Wherever you want to go, if you want your 'Strom there you can get it there. (Take a look at MTNAdventurerider's avatar for an idea.) Lots of people say that is true of ANY street bike, and for the most part they are correct. But for me the proof was in the sand. (Not trying to say it's a sand machine. I'll save that title for the guys with the scoops. But it was infinitely more competent than my last bike. I pushed that bike for two hours one day when I was dumb enough to ride onto the beach)
Having tried to get my old bike a few places, then coming back to the same place on my Wee; no comparison.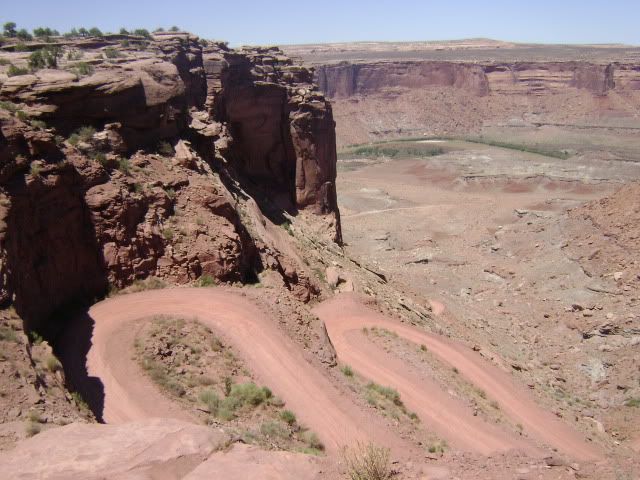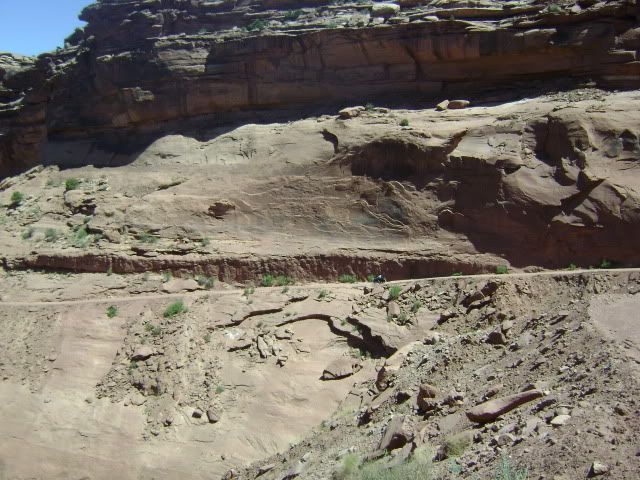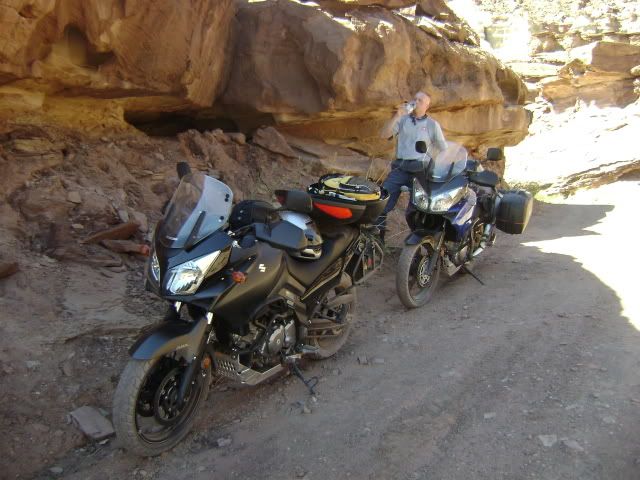 ---
As I've told you many times before, the journey is the destination. So to answer your question: Yes, we are there.
Don't get me wrong... I love the Vee, best bike I have ever had...

But if your whole goal is to make it as off road capable as possible, perhaps you have the wrong plan.

Have you considered taking a DR 650 and making it as highway friendly as possible?
---
[SIGPIC][/SIGPIC]
And Hawaii!
Stromthusiast!
Join Date: Jul 2007
Location: Central Maine
Posts: 26
Are you actually going to go offroad as in ATV trails or dirt roads? I have owned a DR650 and currently own the DL650. Both bikes are fantastic but what it boils down to is where you really want the performance. On the road or off the road. DR650 weighs over 100lbs less and has around 5 more inches of clearance. It also has a 21" front tire, narrow profile, less breakable parts and costs way less. The strom will go anywhere the DR can go with a little more sweat but is more comfortable (especially for long rides) has better wind protection, less vibration and more power. The DR is like a jeep and the DL is like a subaru. I used to refer to my Scion XB as the scooter with 4 wheels but my Burgman could thrash it in a race.