I'm a BIG VStrom fan but I wouldn't hesitate to purchase a BMW GS model

BMW's get a lot of bad press that's somewhat deserved. But the R engined (boxer) models all seem to be very reliable.
The K bikes I'd take a pass on unless I could buy a new one every time my current one went out of warranty

Look at the Iron Butt rally that just finished. There's a reason a lot of folks ride GS's. (And FJRs, but that's not the kind of bike you seem to be looking for)

Good luck!
I have a 2014 FJR that I use for touring. 50,000 miles since new. I bought a used 18 vee 1000 4 months ago and have been trying to make it as comfortable as my FJR. This is my opinion. Vee is an excellent bike. Perfect for back roads. Excellent manners braking and cornering for all roads. Must haves for me were heated grips and I hated the factory windscreen and two others aftermarkets I bought. Comments on this forum sent me to the givi airflow. May have gotten rid of the bike trying to manage turbulence if not for this forum. Windscreen is a must for me, not everyone. It is now just about perfect. No cruise is a bummer but not a deal breaker.
dannyg

Do you notice a lot of difference in crosswinds and Semi Truck turbulence on the Interstate in the FJR and your Vee ?
I'm very "FJR curious" although I won't sell my Wee ever I might try to pick up a nice used FJR this fall.

The one thing I REALLY don't like about my Wee is the way it gets moved around, especially on the interstate. EVERY other issue I can live with but that one keeps me off the interstate for the most part. I really enjoy riding on secondary roads anyway but it would be nicer if I could super slab it for longer trips.

My next purchase is a Fork Brace. Hoping that will add some feeling of being "settled" in those situations vs. the current "wandering" feeling.

JD
Stromthusiast!
Join Date: Aug 2018
Location: Alabama
Posts: 156
jdfog2,
I had an FJR and it was probably the most dirty-air-immune bike I have ever ridden. It was unfazed by cross winds or the dirty air blasting off trucks on the interstate. The FJR cuts a very clean hole through the air. But, for the OP, it is a heavy bike and there were a couple of issues for me. One was the grip angle. It left my wrists in pain in short order. The second was the width of the bike. It spread my hips further which caused my lower legs to have to bend back at more angle for my feet to fit the pegs. It made my knees ache. After the FJR was totaled, I bought an FZ-6. Honestly, I was more comfortable touring long distance on the FZ. The narrower bike made all the difference. I find my current Wee to be comparable in width and general overall body comfort while riding.
---
If you're not living on the edge, you're taking up too much space.
My 2012 650 used to move around in the lane quite a bit over 70 mph, the 2014 Vee I just bought is much more stable on the road. Much.
Stromthusiast!
Join Date: Dec 2005
Location: Gold Coast, Australia
Posts: 3,748
I have my 2014 set up for touring - though aimed at touring on secondary roads and worse and it's good there. Givi windscreen to get rid of the wind blast some inexpensive seat mods and different pegs. (Round ones so I can rotate my feet). I looked at the more dedicated touring bikes but they come up way heavier and a lot more fragile. Power and stability at any speed I'll be doing are fine with me here on Oz where speed is fairly heavily policed. Next was the Kawasaki Versys 1000 but they don't have the ability to handle bad roads that the DL does.

Don't get me wrong there are better bikes than the DL1000 and it comes down to what compromises you want to make. I wanted light weight, serious distance capability, good range between fuel stops and bulletproof reliability on bad roads. Don't cares for me were actual power, top speed and full faring.
https://minneapolis.craigslist.org/d...903900415.html
I had an FJ-09 and an ST1300. Sold them both, kept the V-Strom.
The DL1000 has more character (the good kind) is more comfortable with a peg and control lowering kit than the othe two. Different bikes with slightly different missions, but the DL1000 makes for more comfortable riding across country or to Dead Horse. If all your going to do is day rides the new Tracer GT migt be a good choice.
---
Richlandrick
http://www.adventuretech.biz/

---
Last edited by richlandrick; 06-30-2019 at

08:58 AM

.
Super Tenere. Great touring machine (not that I own one or have even ridden one...).
---
2012 DL650A (purchased Dec 2017)
2005 DRZ400S (sold Dec 2017)
1972 Norton Commando (sold 1984)
1978 Suzuki DR370 (sold 1982)
Stromthusiast!
Junior Trooper
Join Date: Jun 2019
Posts: 6
Tracer GT seems ok but its pretty much the same bike i have now (FZ09) but with better wind protection. Looking for something more different I guess. I'll have to check out the super ten but I really dont see myself going off road. I mainly just do long backroads
to the mountains and hit the twistys and come back. I'll have to look more into it I suppose. Maybe it will be better to get a machine that can do off road if in the future I find out I really like it. Theres tons of roads I come across that are dirt but I have to avoid them!
Quote:
I am really jonesing for a Yamaha Tracer 900 GT........BAD.
It's very strom-esque, so what is the big draw for you?
...and if you are thinking about selling the DL for a Yami there are consequences: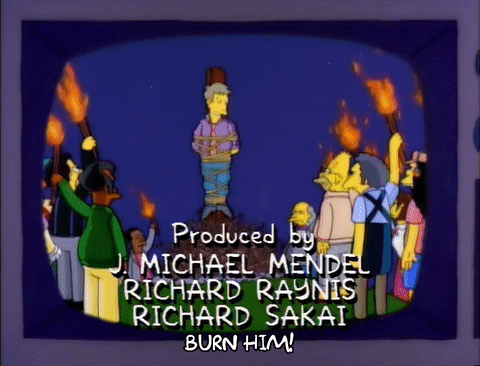 ---
15 DL650XT
"You do your own thing in your own time"
---
Last edited by Motor7; 06-30-2019 at

06:18 PM

.