Discussion Starter
·
#1
·
This is a copy of DLicious's prolouge. I'm using it because I whole heartedly agree and because I'm basically lazy :yesnod:
"
Well what can you say about this Gathering, just the following I think, would sum it up by all those who went along......

To Ian (Strongarm) and Steve (Farmer Strom) and your wives, a BIG HUGE GIGANTIC THANK YOU for all the effort in putting your hands up, and for making all those great arrangements which made the weekend such a success.
Also a BIG THANK YOU TO Mr & Mrs Wacko-Ocker for the great job on the shirts, it was great to see so many wearing them on the weekend.

To Wardy (Saturn5), am very sorry to hear about you being ill Brian, would loved to have caught up with you mate, but am glad your ok, and I know we'll ride together again sometime!,
To Tweed Strom, sorry to hear about your accident, bad news about the bike, but more importantly, great news that your ok, if a little bruised, bikes can be rebuilt replaced, great people can't be
Day One
Mudrat (now on KTM 950 Adventure), AstroBob and myself were leaving Heatherbrae early (ish) on Wednesday morning, so to make my trip easier I went up tuesday arvo.
I had a bit of time up my sleeve so I took the senic route
and continued on the "old road" for a while and then on to Newcastle.
Next morning with a bit of rain about Astro arrives from the central coast
We finalise our
route
(with escape plans) over brekky and away we go.
As we reach the first dirt section, near Karuah, Astro and I decided it looked to wet and told Muddy we would turn around and go up Buckets way and meet him in Gloucester
Some of Muddy's pics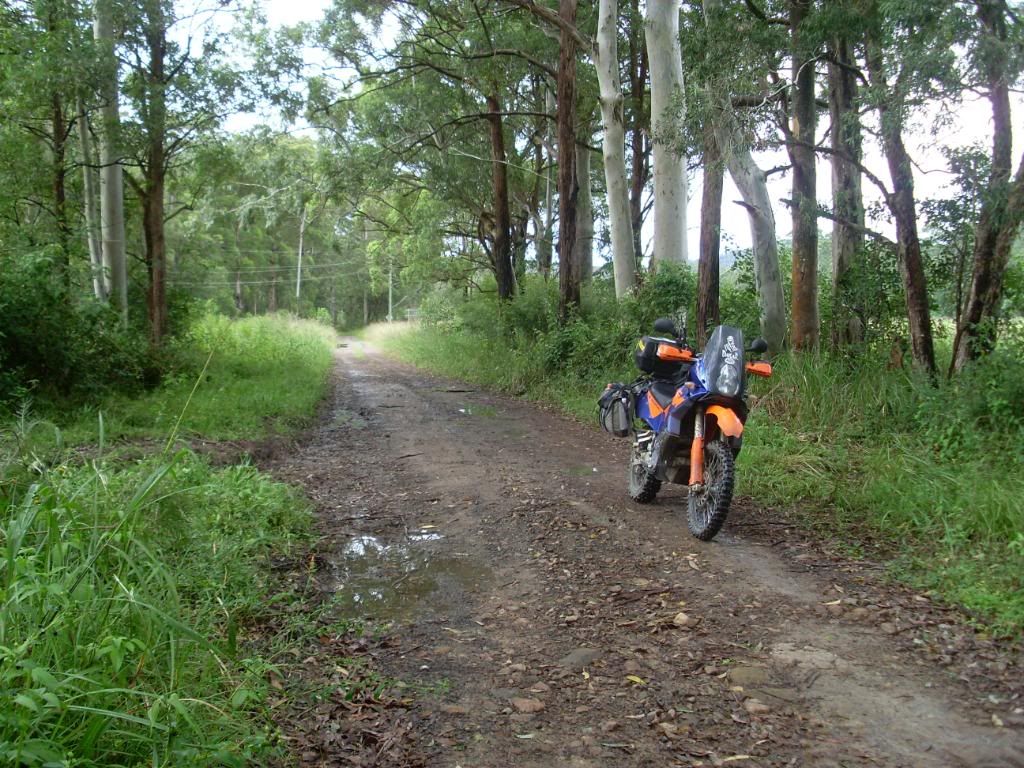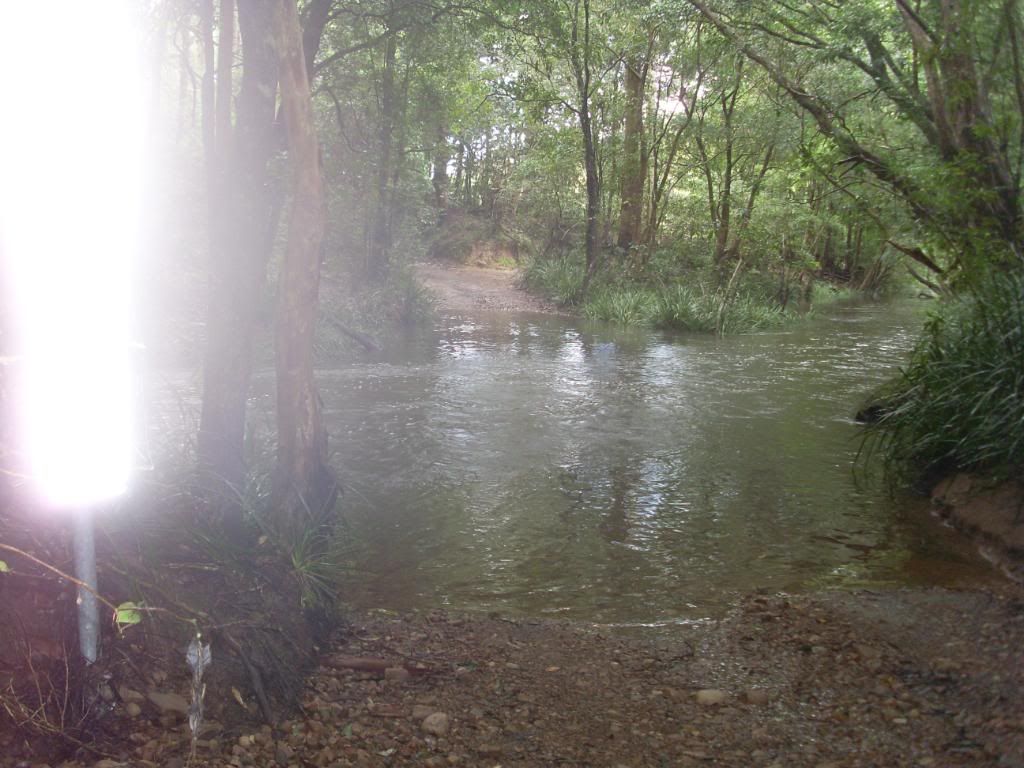 We meet up for another feed
Inside Roadies Cafe
Then on to the junction of the next dirt section
Astro looking very pensive , "should I take the dirt, should I take the seal",
the seal won and we would meet up again in Walcha
We stopped to drop my tyre pressures, what is it about "adventure" riders and not taking notice of
notices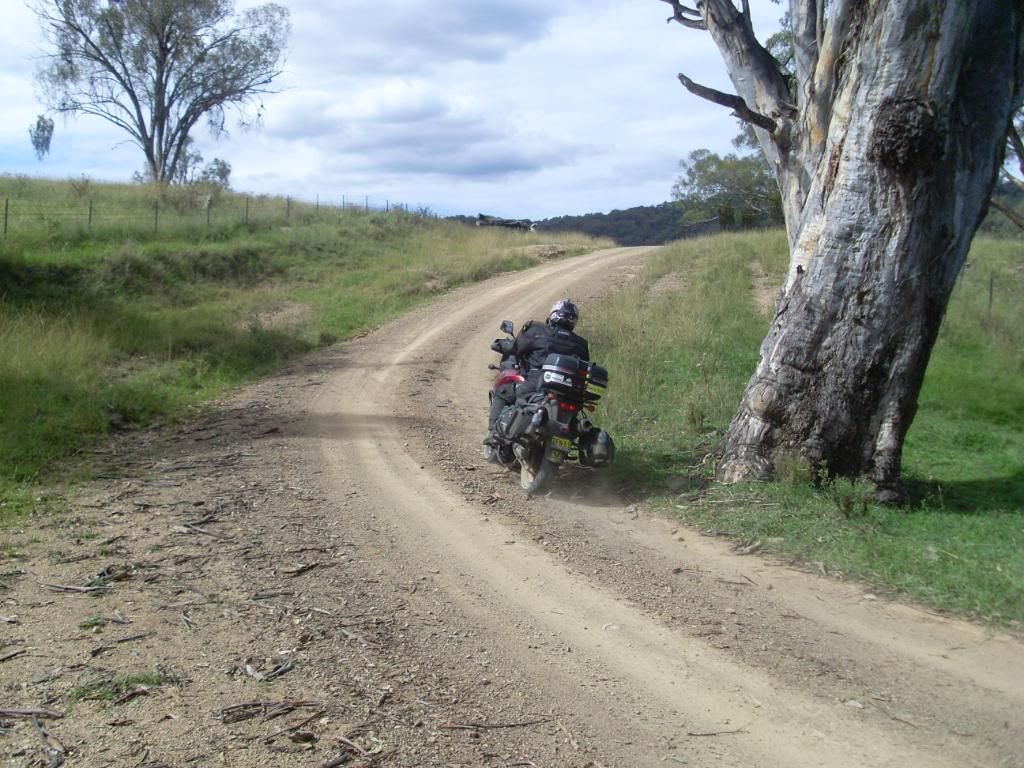 Then we came to washed out bridge
Just as well they had a culvert in place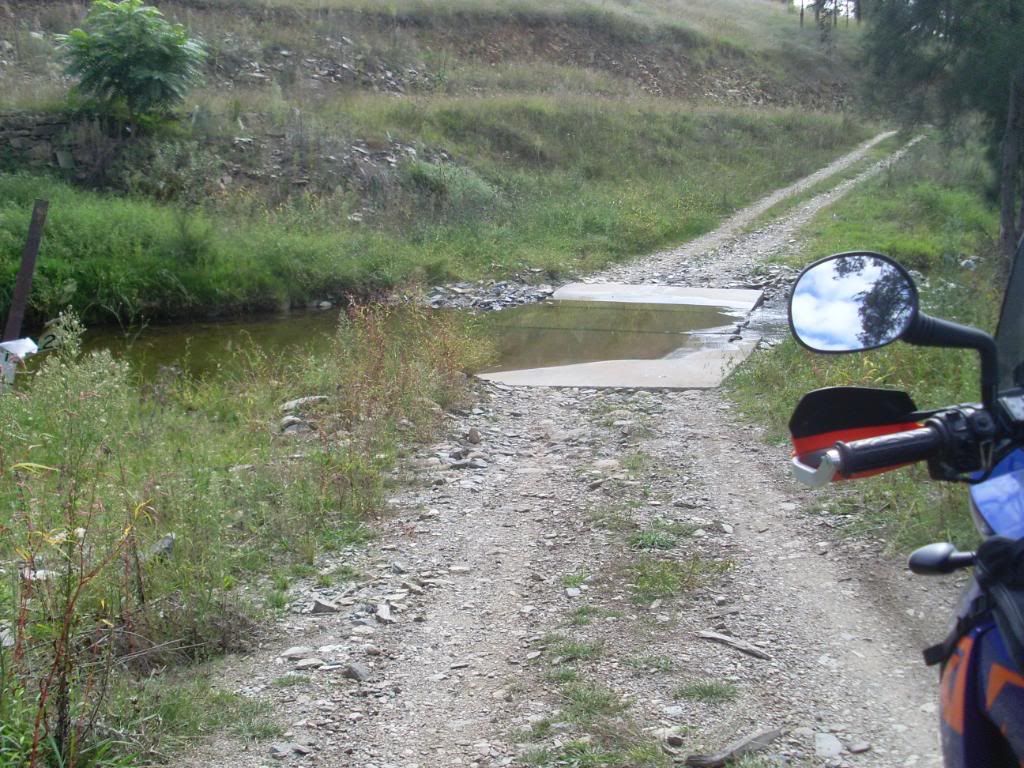 but that is where I came un stuck, on the slimey concrete. I picked the bike up before Muddy could get a pic and went up the road a bit to asses the damage. Bent foot brake lever was all, so with aid of the Katoom's tool kit and a size 12 Rossi we were away again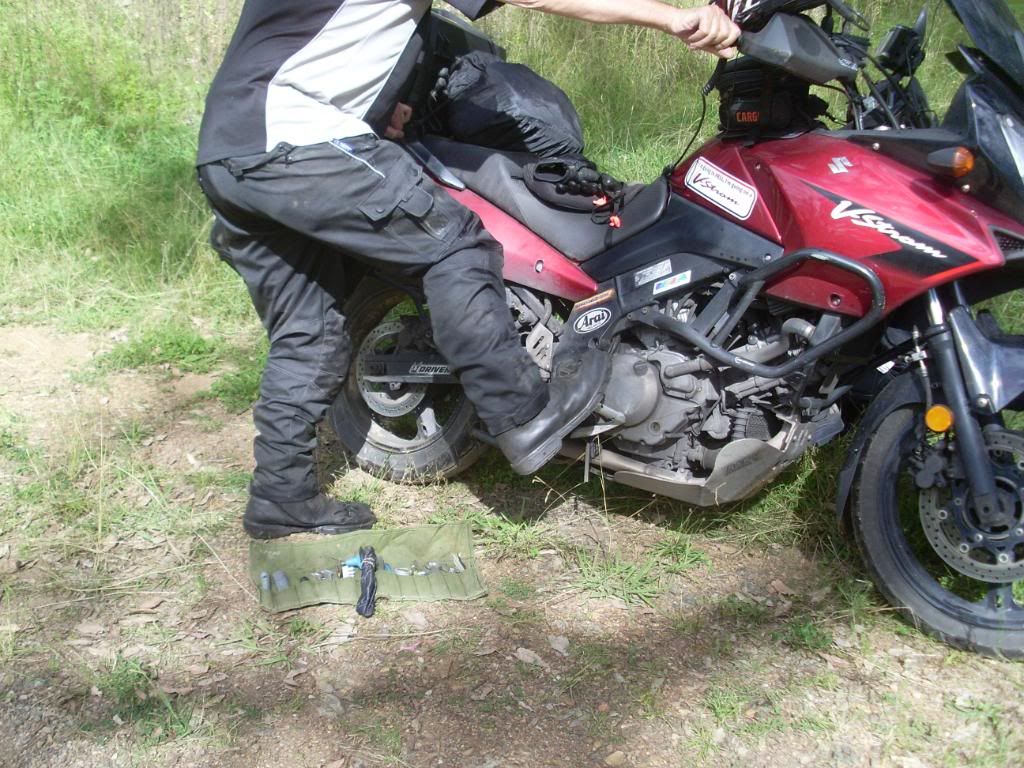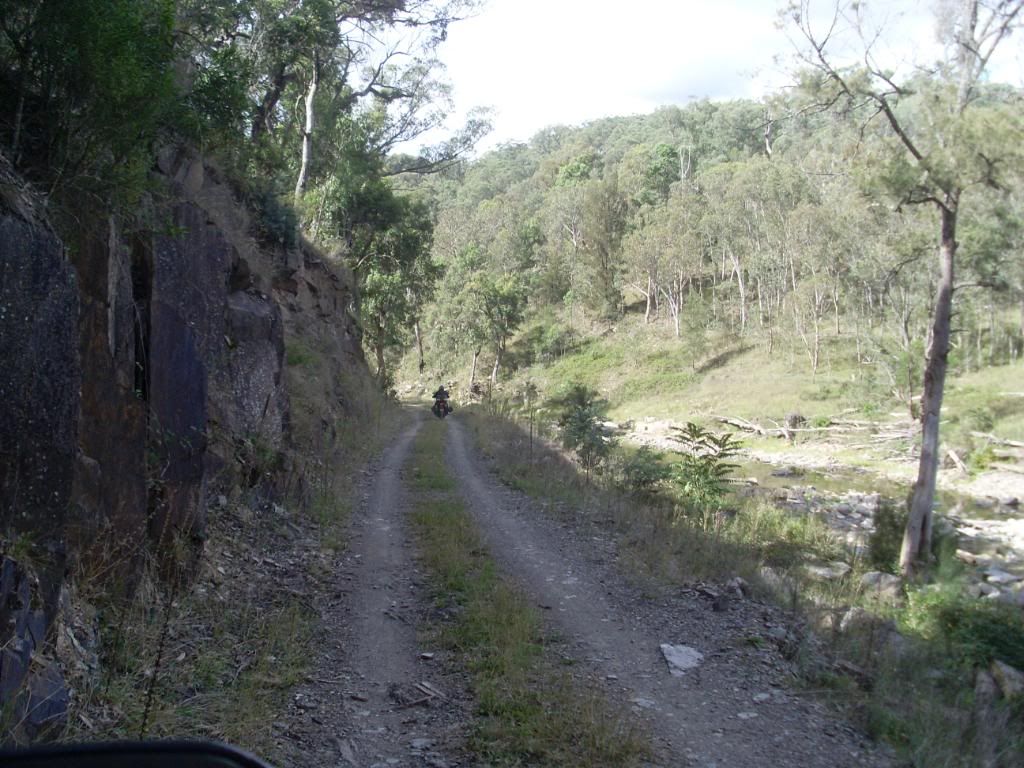 Next stop the Apsley Arms hotel in Walcha (the dearest rooms on our trip, but the bikes had a lock-up garage)
To be contiued