Discussion Starter
•
#1
•
I had ordered the Happy Trails luggage rack, but when it got here I was underwhelmed by the lack of herkiness. So I decided to fab up my own pannier racks, with 40mm ammo cans.
I returned the Happy Trails rack and got my $130 back, and got some 1"x1"x1/8" angle iron and welded up my own a couple of weeks ago.
Since these pics were taken, I've welded some little tiedowns to the lids of the ammo cans. they are just some square U bolts that have had the bottoms cut off. You can see in some of the photos I have two already tacked on. Ran out of welding wire on the Saturday I took the pics, and everyone in town that was open on Sunday was out. Also, if I had it to do over again, I wouldn't have had the cans sit canted quite so far forward, but oh well they work dandy.
The locking mechanism on the cans is just some eye bolts bolted through the can under each handle, with a set of four matched padlocks in em.
The plan is to put a 1 gallon Rotopax gas tank in between the left can and the bike itself (and maybe a tool tube). Total width is right at 39 inches.
The best part is I can fit two 12 packs of beer bottles on end inside each can, with a 12 pack of cans in a fridge pack on top!!!! :var_17:
I know they ain't the purdiest, but $37 for the whole shmeer sure beats the $150 for the happy trails racks, let alone the seven-hundred plus for a fancy system...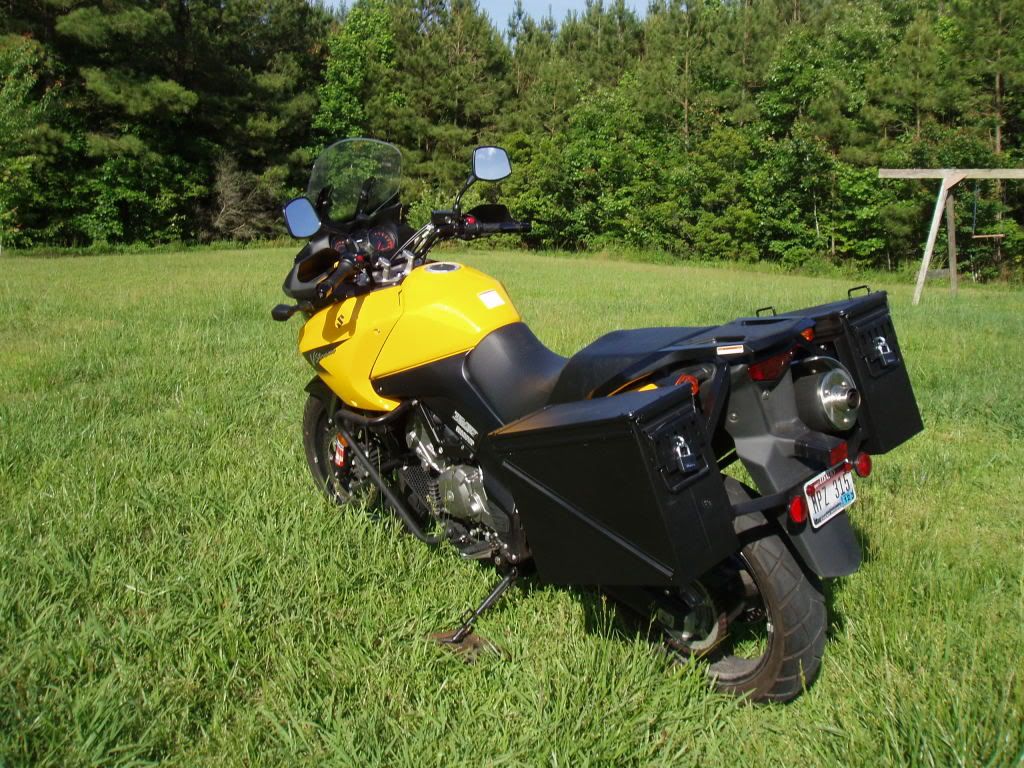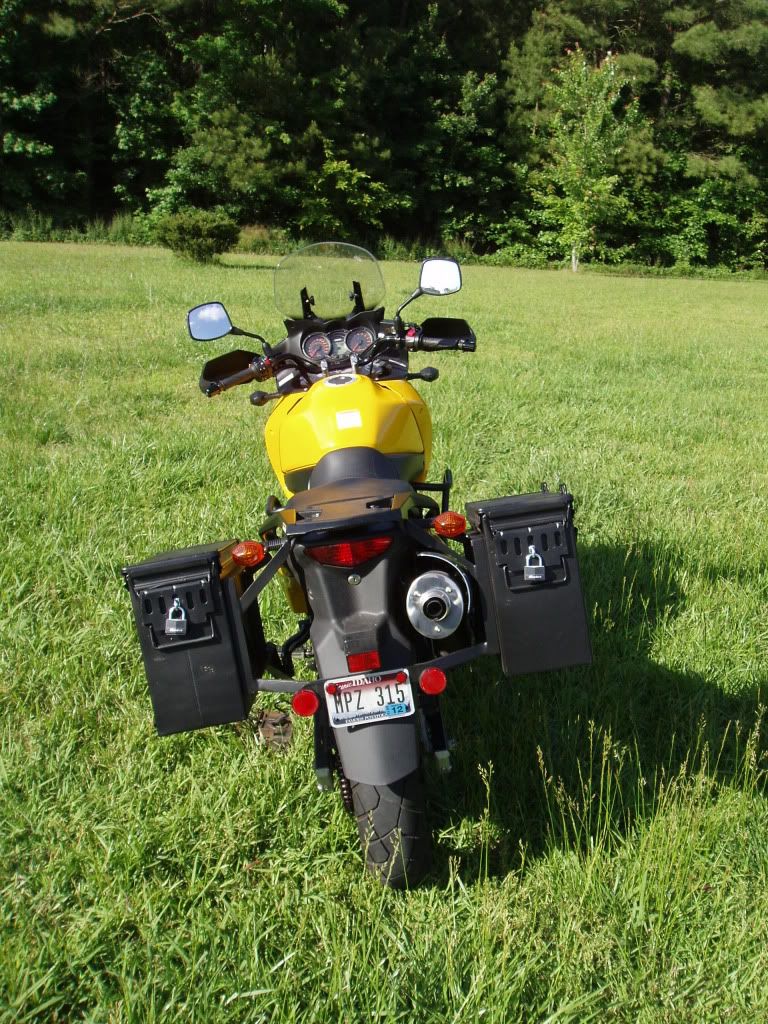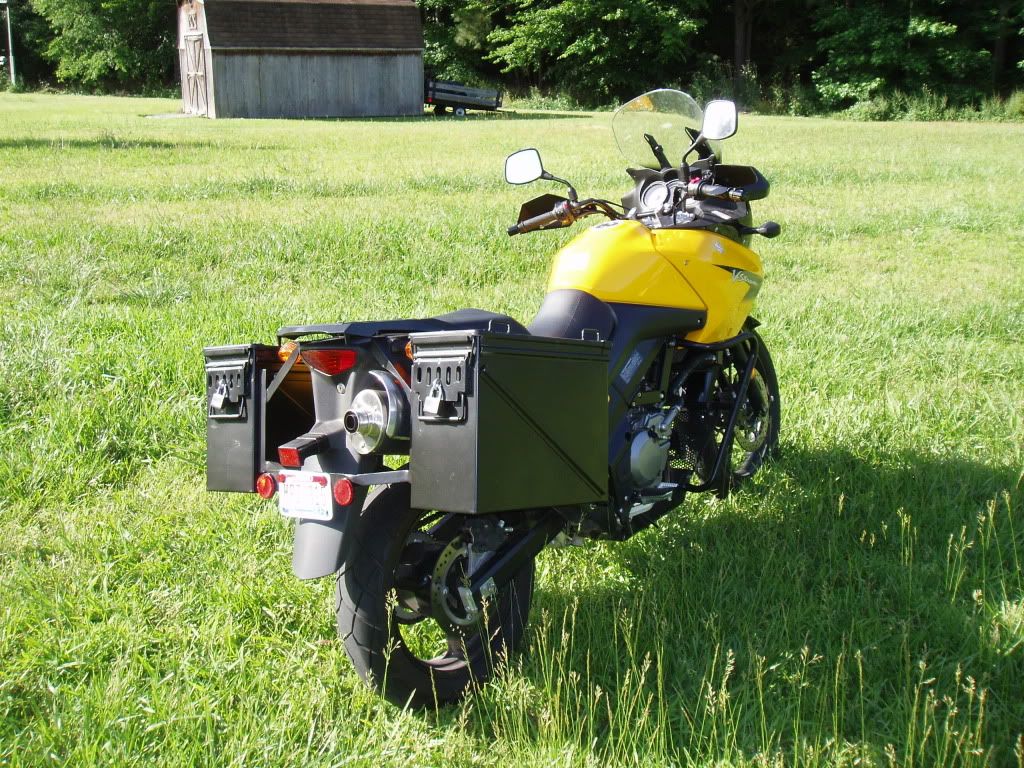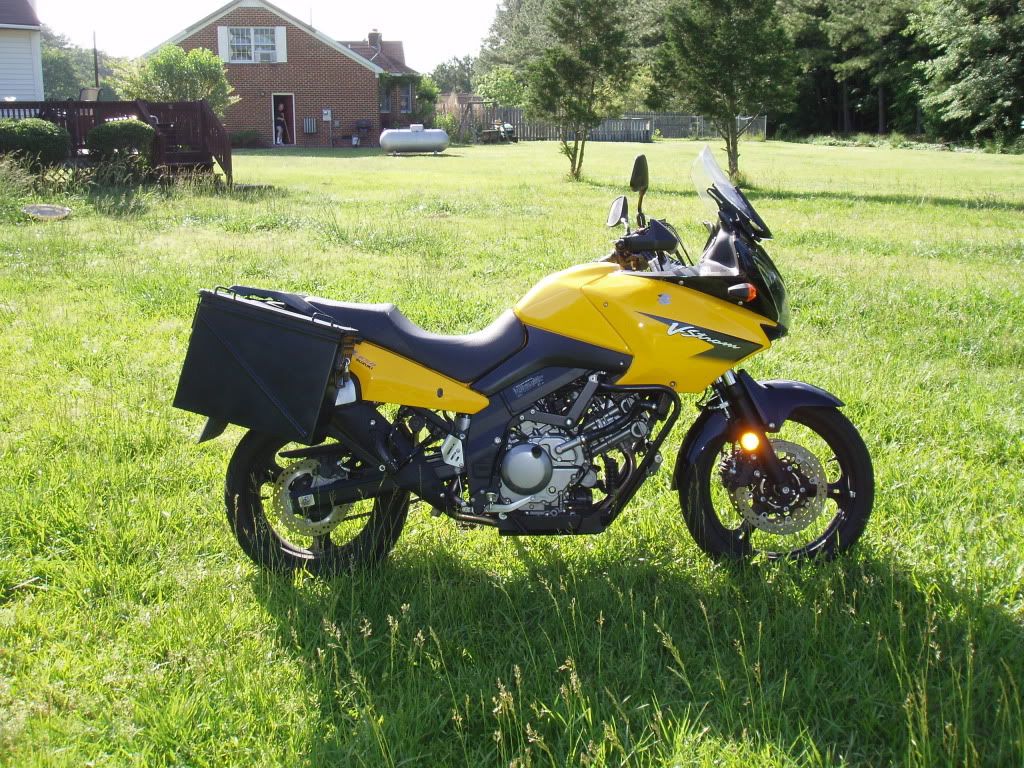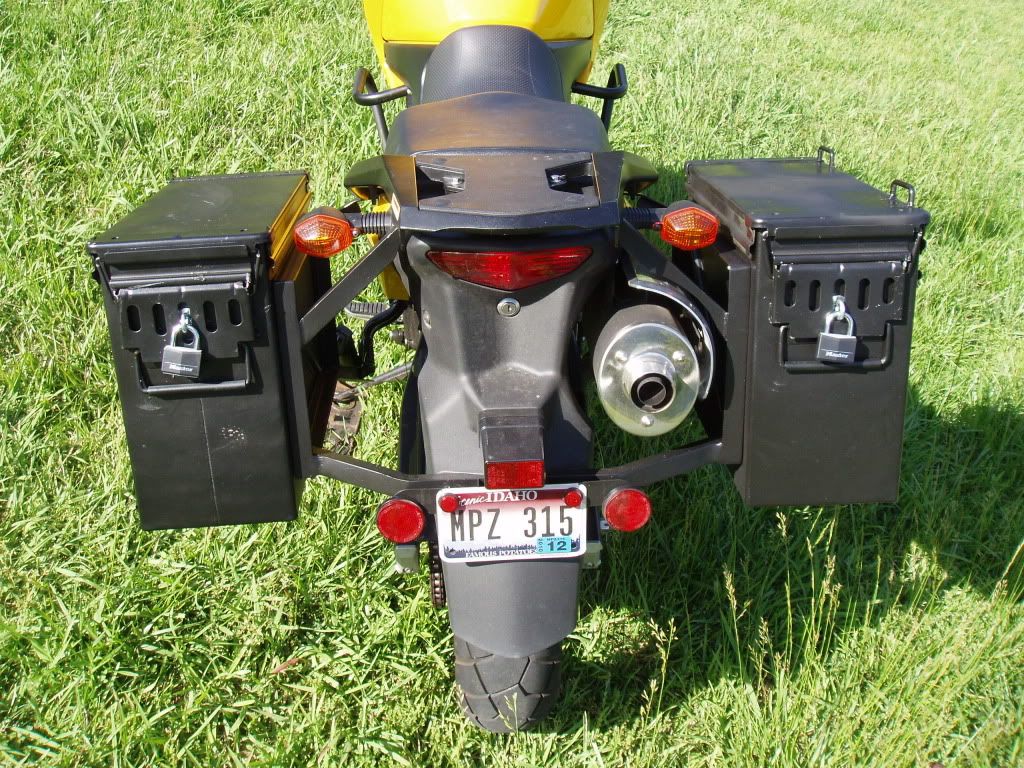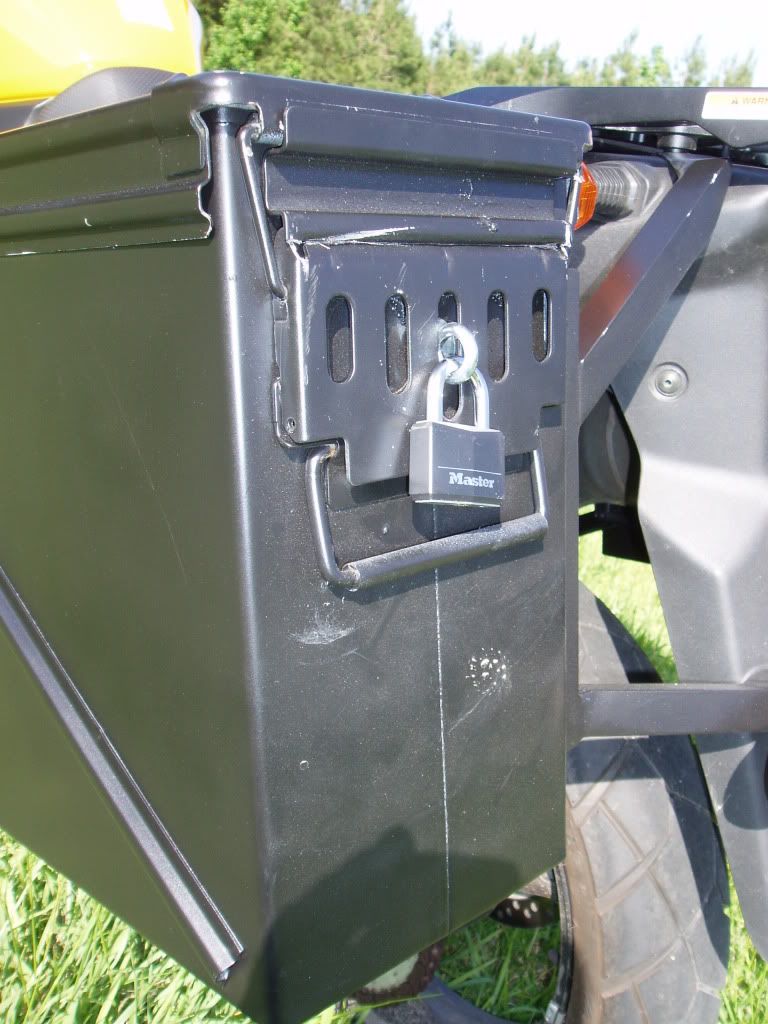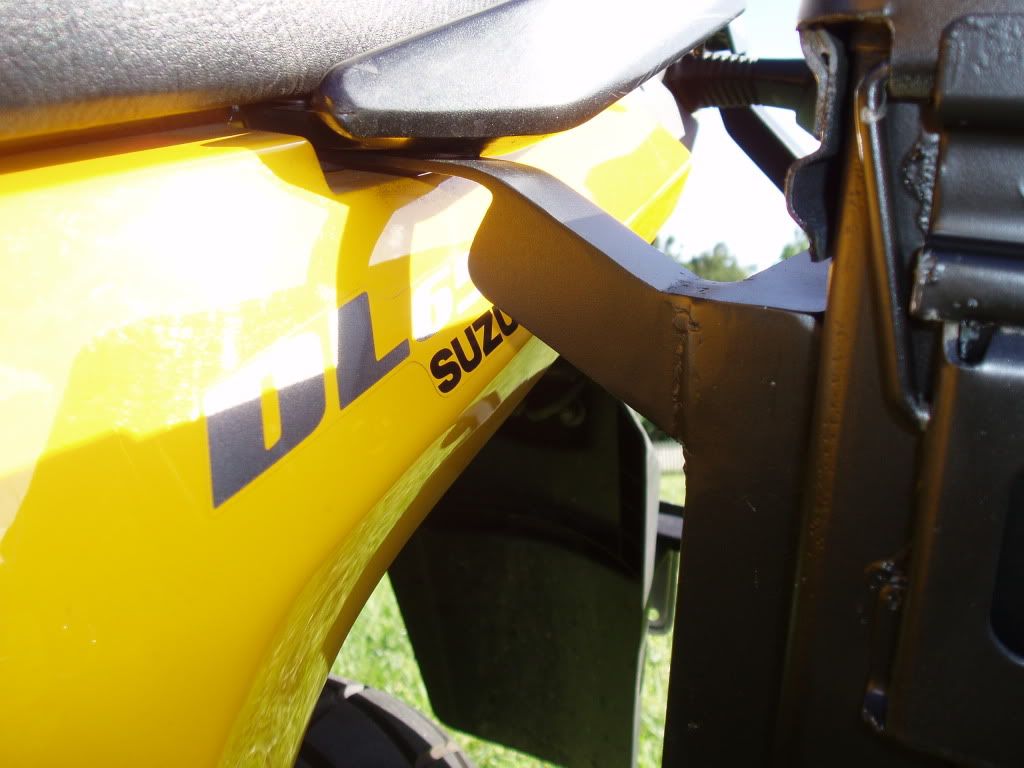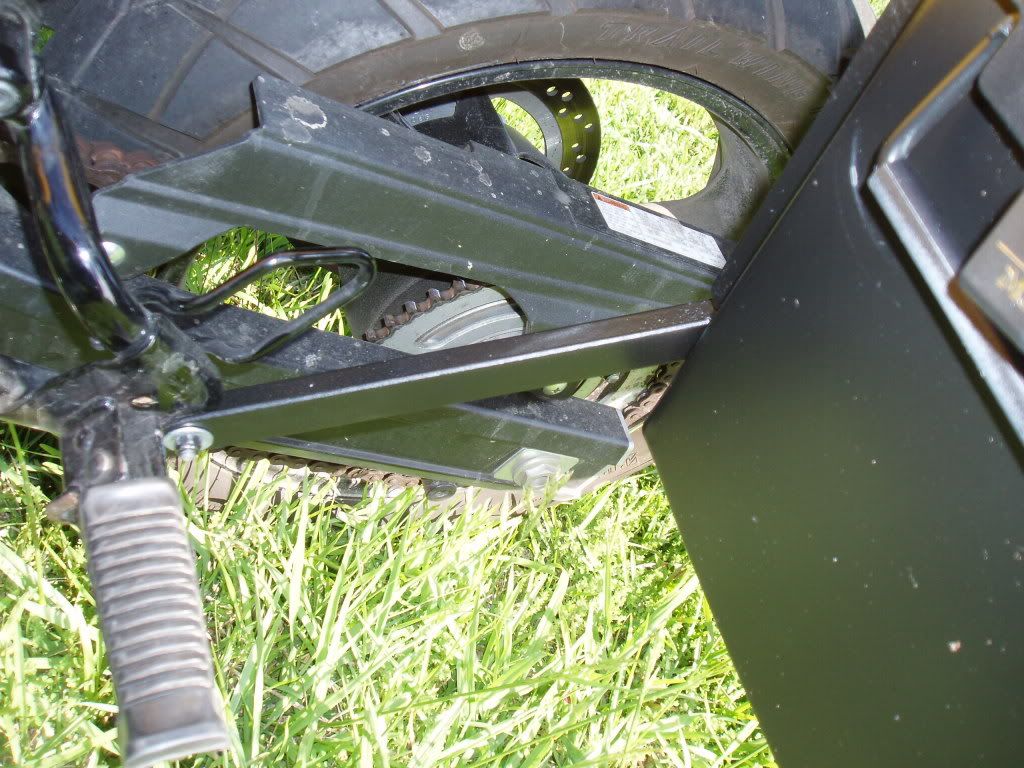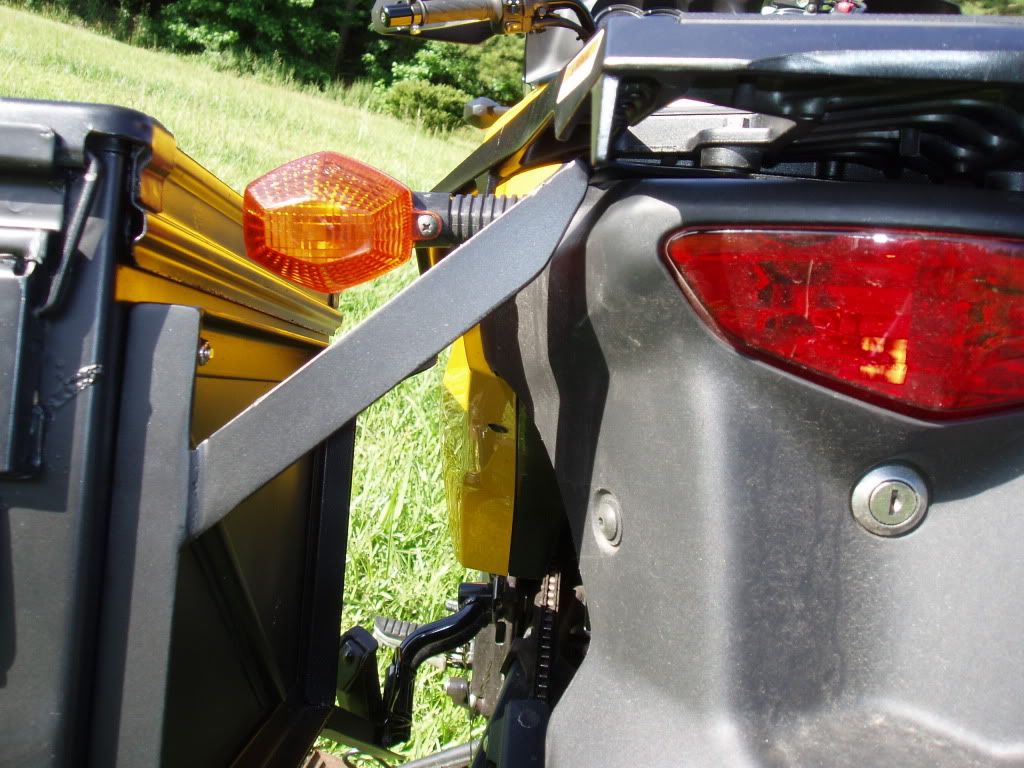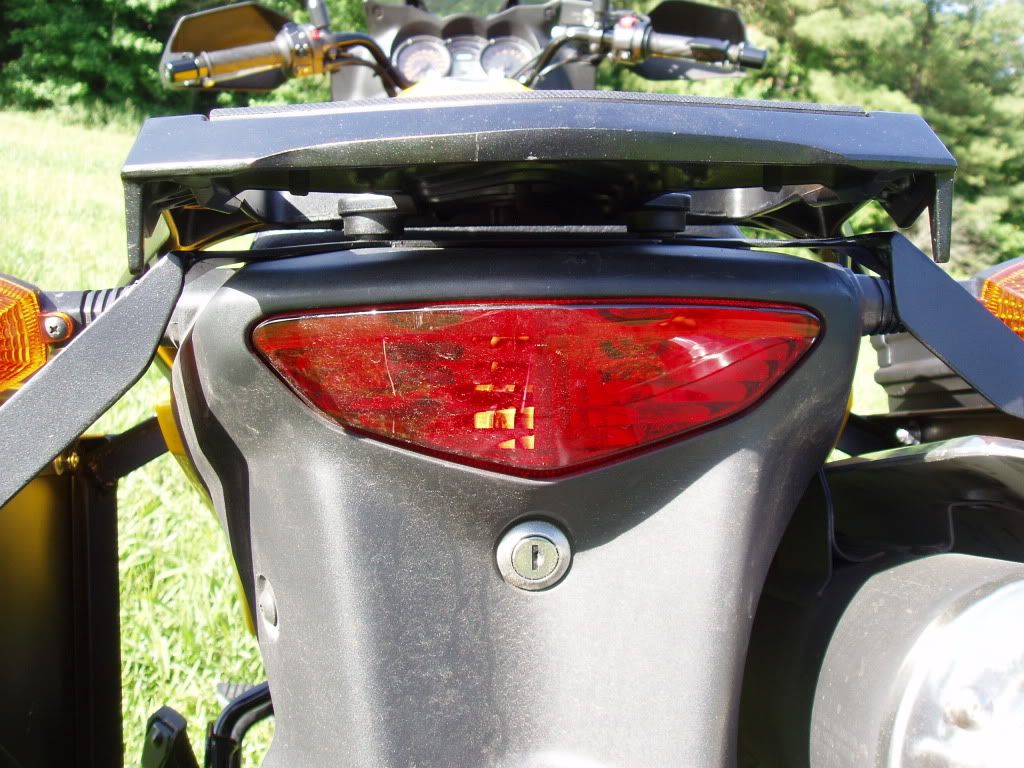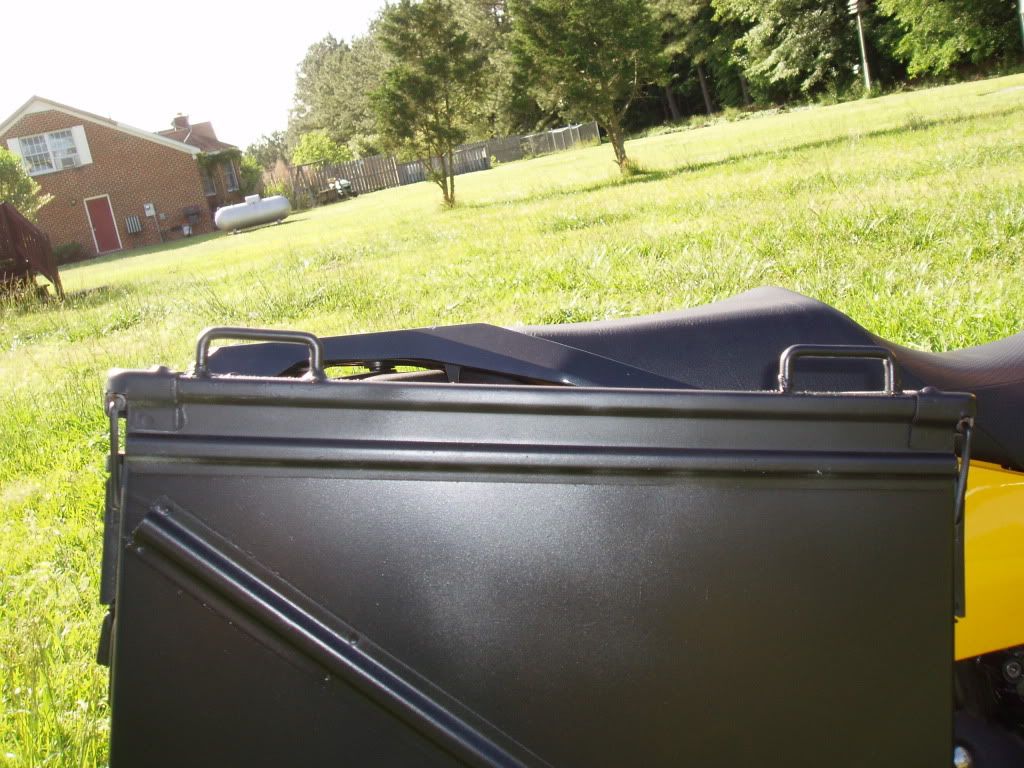 They attach using the 4 bolts for the rack/passenger grab handles, a bolt in each passenger footpeg bracket, and the rear crossmember is bolted to the rear fender using the license plate bolts, but these two are not structural...just there to keep the fender from rattling against the crossmember.
Next time I have the whole thing off the bike (undo those 8 bolts and everything just lifts off the back of the bike) I'll grab some pics of it so you can see the actual mounting points.
Cheers!
Ed