Discussion Starter
•
#1
•
I was able to zip out this afternoon for another quick zip up into the local backcountry. What a day for riding!!! It was perfect.
Today I whipped up to Weaver Lake for the tour. Weaver's about 13 km. north of Lougheed Hiway after making a left turn at the Sasquatch Inn if you were heading to Harrison Hot Springs.
It would make a nice little diversion if you were headed to Harrison and wanted a little side trip. On the way you pass both the Chehalis River trout hatchery and the Weaver creek spawning channels. Nothing happening at Weaver Creek till the fall.
The first 10 km is twisty blacktop, and it is a nice little scoot. The blacktop ends at Weaver Creek, and if you keep on going you are basically on the West Harrison Lake Forest Service Road. About 1.5 k up this road make a left and you will find Weaver Lake at the top of a 2.5 km climb. There is a forest rec site at the lake and the road is used by two wheel drive vehicles all the time. The only time I was pulling buttonholes out of my saddle was coming down. It is steep enough in spots to need both engine brake in 1st and a little wheel brake. Not a good place to lock one up!
Here are some pics. First is the Chehalis River, you cross it on a one lane bridge on the way up.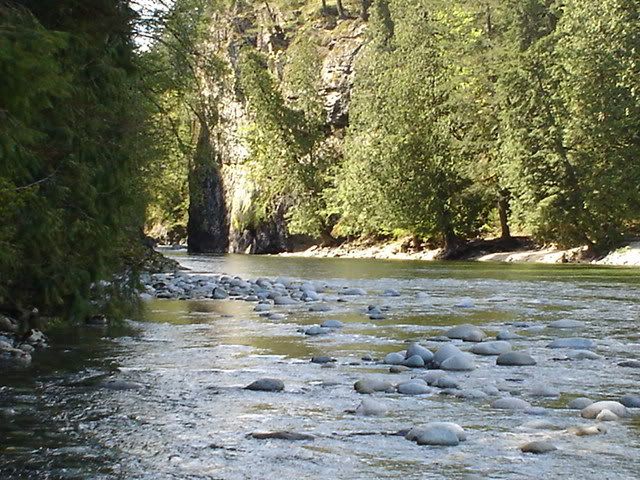 End of the blactop is the Weaver Creek spaning channels.
Destination: Weaver Lake, had it all to myself, the only things missing were my canoe and my flyrod!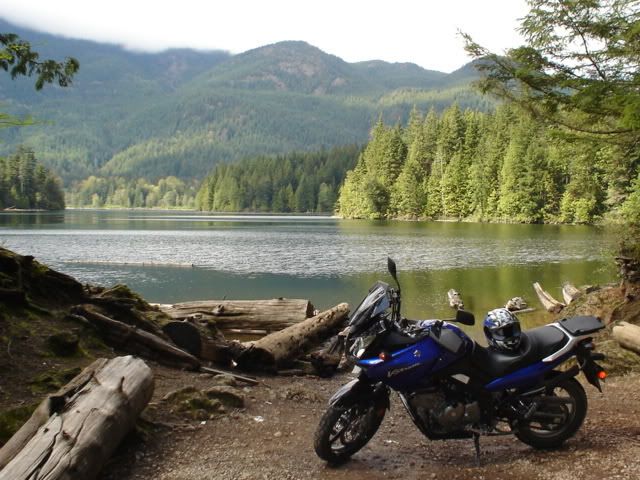 There were some nice little rainbows cruising the shallow below the bridge. Alas, a NO FISHING zone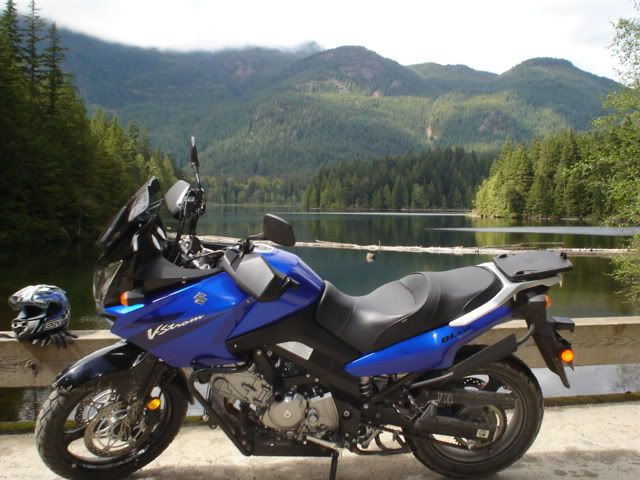 The road back down to Harrison West Road.
There you have it folks, a nice little destination or side trip if you are headed to Harrison some day.