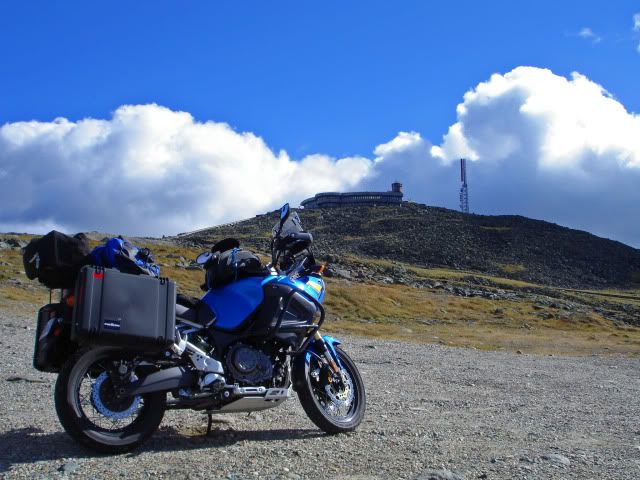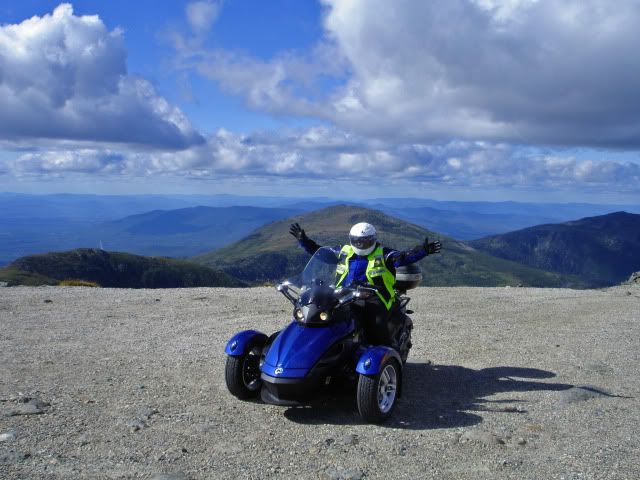 This day marked the first of our challenges. We learned late in the day there had been an earthquake close to home. I found a 4 hour old text on my phone from a concerned college student who woke up to the quake, found her phone not working and was a little anxious to reach one of her parents. We called her, she was feeling better but told us she may get evacuated from an approaching hurricane...Irene. We gave her some instructions for evacuation.
The challenge was mainly for my wife who wants to be there when anything is happening to my daughter. I managed to talk her down.
Day 5 - Gorham, NH to Mount Desert Island (MDI), ME
Just as BlackLab (Barry) had warned us, the roads running East to West in Maine are full of traffic and lots of over sized loads. The good roads run North to South. After droning along behind a new wind turbine being carried down the road I just couldn't take it any longer and we started going north/south zigzags to make it to meet Barry at his work.
I'm sure no one will be surprised to learn Barry is one of the nicest guys you will ever meet. He went out of his way to give us the full tour of the Hinckley yacht manufacturing facility as well as their new top of the line 55' yacht.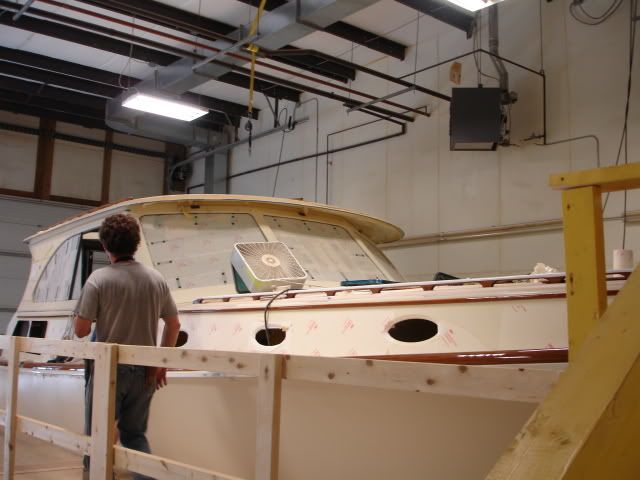 I'm not a boat guy and had never heard of Hinckley before. It was great to see how they build them from start to finish. A lot of very skilled people putting together a jaw-dropping craft. Very impressive.
After the factory tour he took us on incredible tour of MDI. He showed us things we never would have found on our own.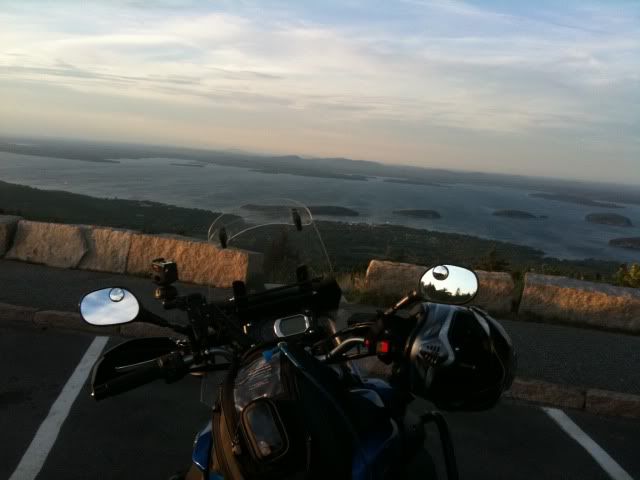 Afterwards Barry showed us to the wonderful accommodations he was able to arrange for our stay. The evening ended with meeting Reuben and me trying to bribe my way onto his good side.
Barry took far more pictures of this visit and I hope he'll be posting some here.