Discussion Starter
•
#1
•
A buddy of mine and I bought a couple of Wees about a year and a half ago. Up until that time I've only spent time on dirt bikes while he has been riding street bikes but no long trips. We decided to make a trip to Colorado from Oklahoma which was our first long ride.
Our bikes are pretty much setup the same. Givi AF3101, highway pegs, throttle lock and some basic, cheap luggage.
We were trying to find that good balance of weather where it would be warm enough in Colorado but not searing heat of an Oklahoma summer. We got lucky as our all time monthly rainfall spell ended shortly before we left.
Not much to report on day one. I-44 to I-40 to make some time but being stuck behind trucks the entire time grew old quickly and hit the two-lane at Elk City. Temperature got pretty warm by mid-day and the stock seat quit being my friend.
As we headed north out of Clayton, NM, the clouds got dark quickly and we were really too far from anything to find shelter or go back. A quick stop on a side road to put rain gear on and into my first ride in the rain. Really windy and lot's of lightning but I have to say it felt better than the heat. Windshield did a great job of keeping hard rain off the visor.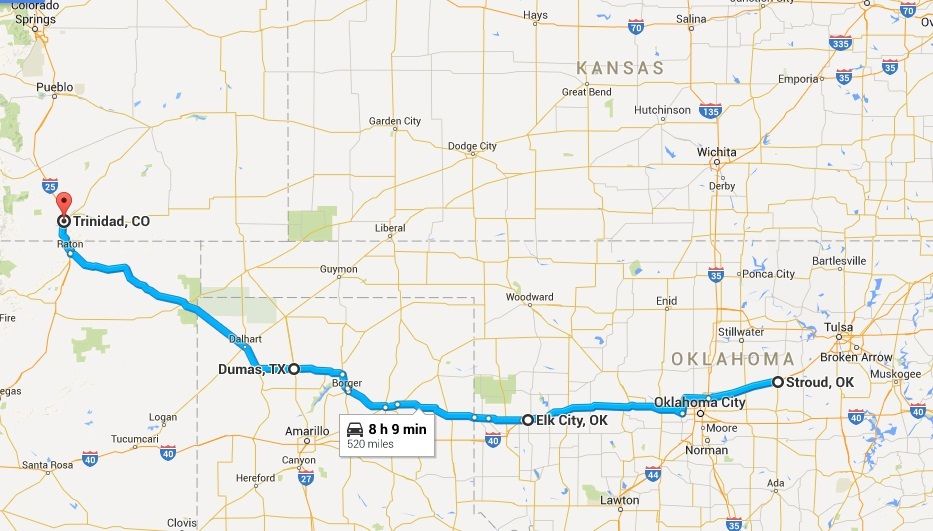 Heading out. Wife was kind enough to get up at 6:30 for a picture.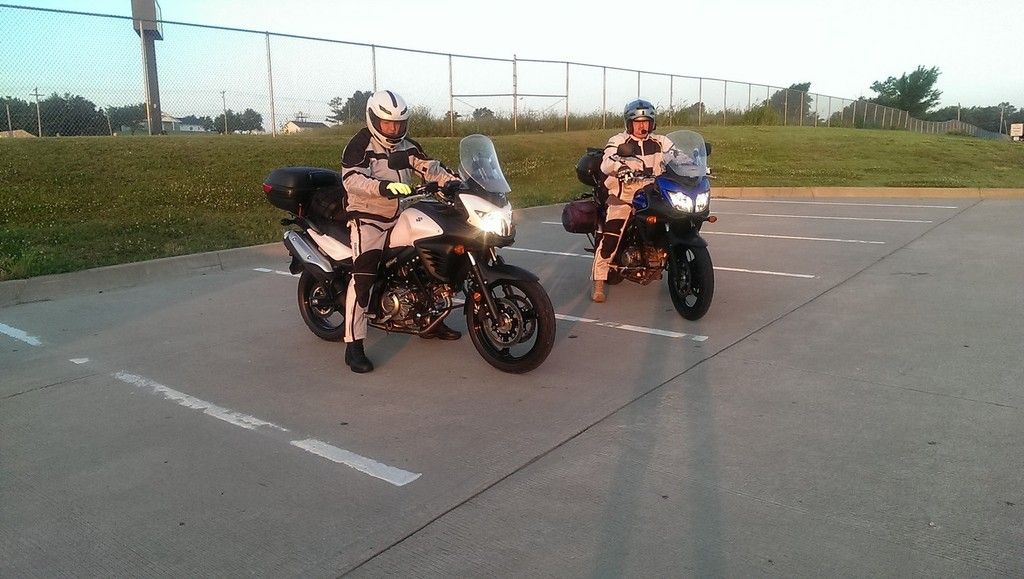 Thanks John Deere for letting us borrow some shade. Lying on concrete felt pretty good after some time in the saddle.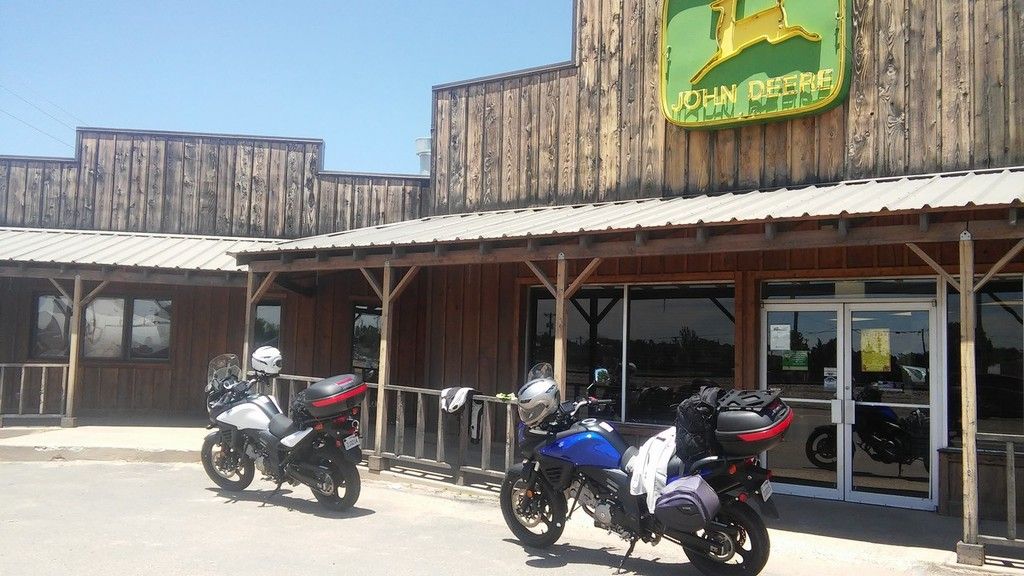 Mt. Capulin volcano. Nice change of scenery.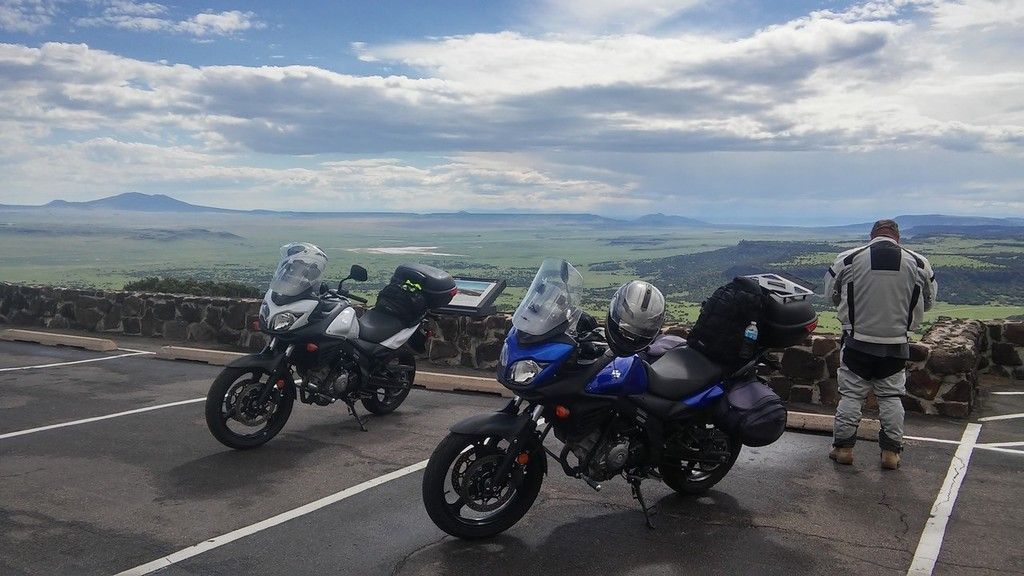 That's about it for day one. Made it to Trinidad, CO after about 530 miles. Quite a feat for us rookies.