Discussion Starter
·
#1
·
...for a 2008 Yamaha FZ6!!! Threw in a little cash to sweeten the deal, but I'm extremely happy. It's the bike I almost got before I picked up the 'Strom and I don't know if I ever got it out of my head.
I purchased the Wee with the intention of doing a little lite Dual-Sporting but it never came to be. The height and weight of the bike were a factor as well. Loved riding it, it's a great bike to own if you can only have one, but now my plans are to hopefully at a DRZ or WR to my stable.
Took the Wee 500 miles to make the trade, felt like a nice farewell ride, and the 2nd 500 was a nice welcome to the FZ! (Is it still an Iron Butt if you complete it on more than one bike??)
I have to bow down to you guys here, such a wealth of knowledge! Helped me out so many times, kept me from asking a lot of dumb questions as well... This is one of the better motorcycling communities in the entire interwebz and I salute you all! :thumbup:
Lastly, for your viewing pleasure: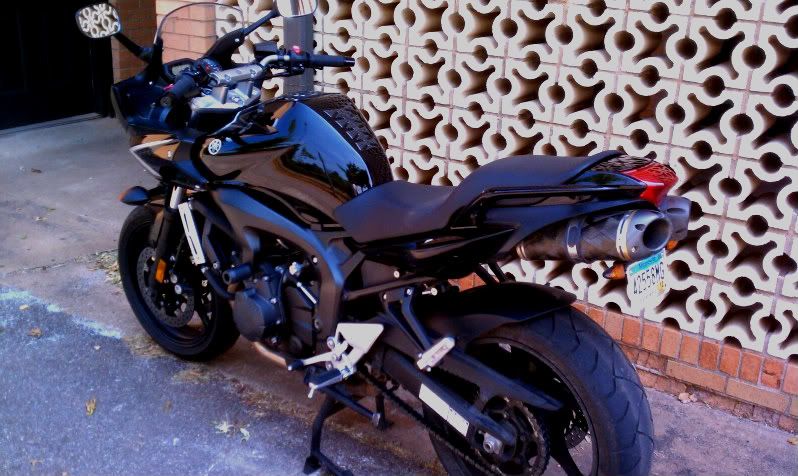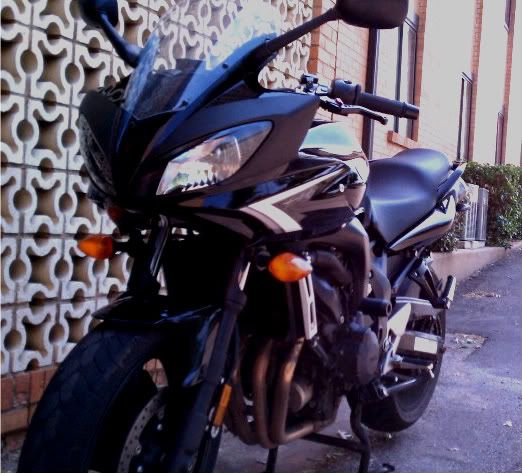 This bike is an absolute blast to ride, and it really feels like the best bike for me right now. I'm sure I'll upgrade to something else many years down the line but I plan on hanging on to this one for a while! It's already got some nice accessories on it, but it's time for the farkling to begin!!