I've wanted to add a set of handguards on the the AL2 for awhile, but the price of the Barkbusters ($155) kept me from pulling the trigger. I didn't want to go with the stock Suzuki guards because they don't provide enough protection and aren't cheap, either (about $75).
I came across the Trackside aluminum handguard kit on sale at CycleGear yesterday - pretty stout looking and on sale for $44.95.
Did some searches on the forum and a thread that showed an installation on an older Wee and also found this YouTube vid with a review of them installed on a 2011
Trackside Aluminum Hand Guards on Suzuki DL650A - YouTube
. I couldn't find anything on the fitiment for an AL2, but with these reviews and the price point, I decided to give them a try and share the install with you guys.
Here is a picture of the handguard hardware (one side).
I put the guard end over the bar end slider – the brake/clutch levers would not have cleared the guards otherwise. You just loosen and pull out the bar end slider, remove the compression nut and slide the screw out, place the guard over the top of the bar end slider, insert screw and then lightly tighten compression nut. The screw is plenty long enough and you use all of the original bar end hardware. Here is a picture of the order in which the hardware goes on with the guard.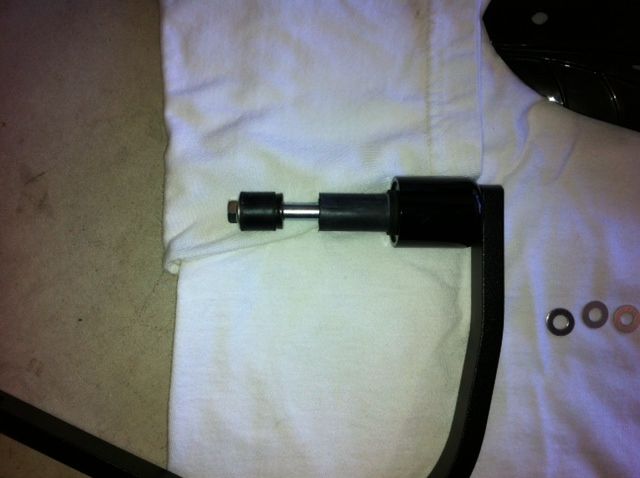 Since these are universal fit, some parts require some clearancing (grinding and filing) to make them work. The first clearance issue was between the front swivel mount of the guard and the dash – they just barely came into contact at full lock.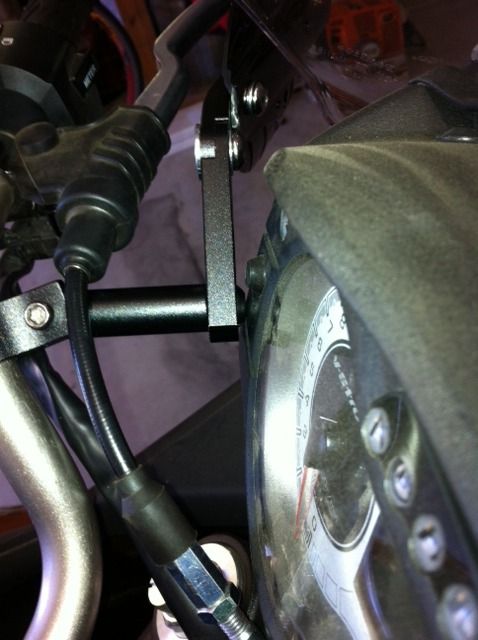 I removed the swivel piece and ground about 1/8 inch off the face and that took care of the issue. This was the only issue on the clutch side beyond a little adjustment to the clutch lever mount to make things line up – nice and easy.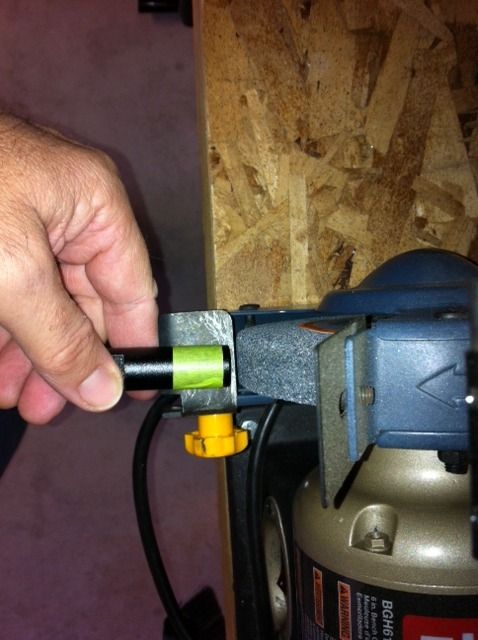 The same could not be said for the throttle side. I had to do a lot of clearancing on the swivel piece the bottom handlebar mount bracket because of the brake line and brake banjo bolt.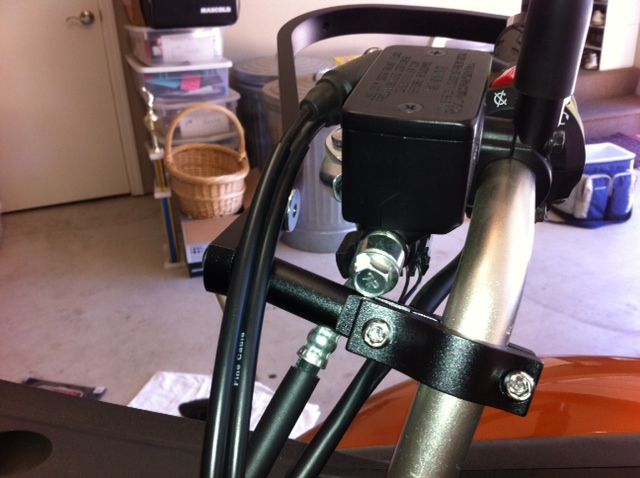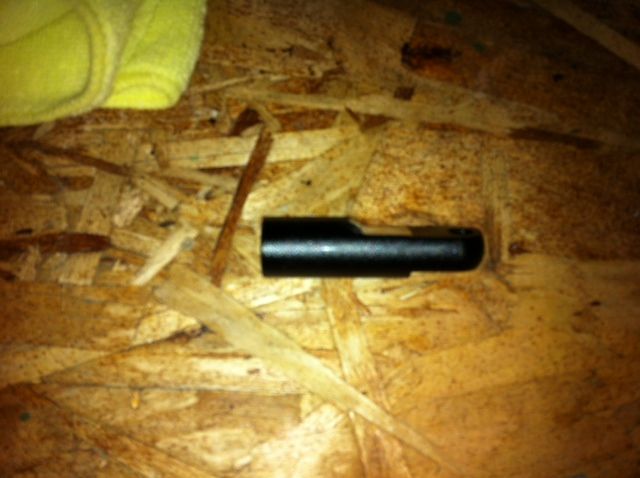 I am very happy with the end result. It took about 1.5 hours but it was worth it for the savings and quality of the guards. Here is the final set up.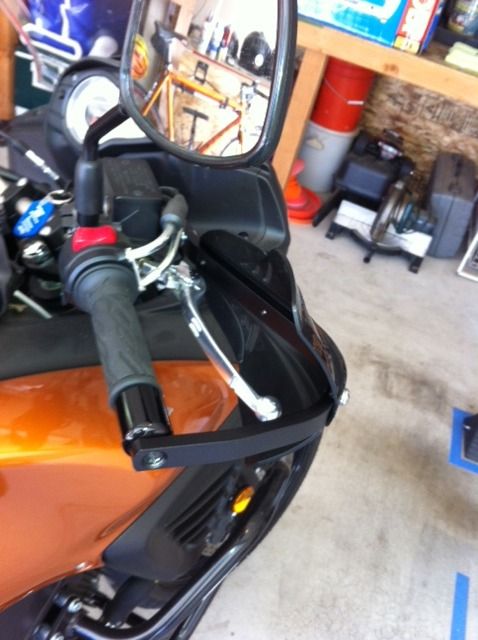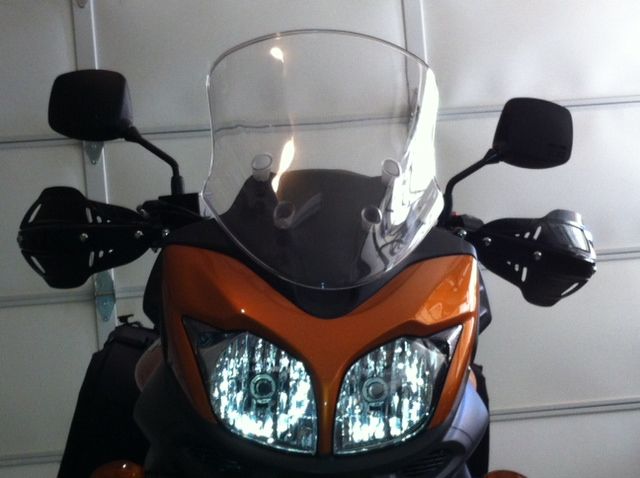 Last picture - I promise.