Discussion Starter
•
#1
•
Well, while I was deployed to Afghanistan I bought some small minor things for the Strom. One thing were these titanium footpegs from fleabay: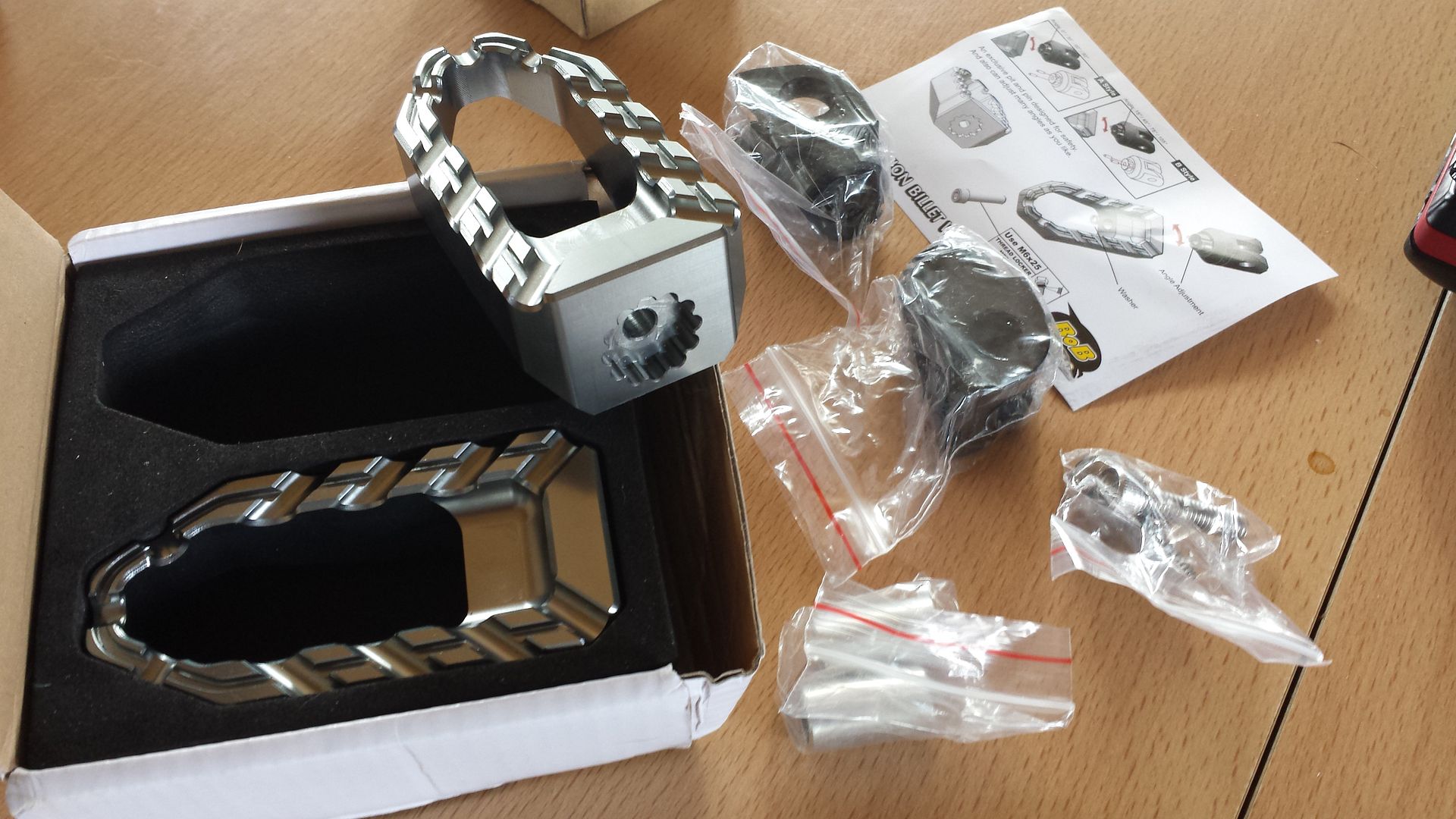 I got these in a timely manner (less than 2 weeks to Germany) and upon opening the box I was impressed with the quality of the pegs.
I think it took me almost 15 minutes to put these on. Easy as pie. I have ridden about 300 miles on these now and I have to say that I am quite impressed with them. I was cruising at triple digit speeds (indicated) for miles at a time yesterday and the vibration was barely noticeable, much like my stock pegs. We hit some rain the last few miles of the ride and my boots still had a great grip with the pegs. I also stood and pushed my weight down one these pegs several times (I weigh 240lbs butt-nekkid) and there were no issues.
Overall, I give these pegs a solid score for looks and for performing as well as the stockersl