Discussion Starter
·
#1
·
Ya know that gut feeling you get that helps you make decisions from what to get at mcdonalds to big decisions like what to do with the rest of your life. You ever go against that feeling and have it bite you right in the ass...
My life long friend (we'll call him HotRod) is semi permanently visiting me in texas. We both love motorcycles. Of course HotRod is a cruiser, loud pipe, ape hanger guy and im me with my 26 year old night hawk and wee strom. Anywho... Ive never really liked how he rides bikes so Ive been avoiding riding bikes.
So hes down here and its great accept I dont ride my bike at all. So finally I got sick of not riding and bit the bullet...
Just after installing my brand new crash bars, belly guard, annnnnnd hand guards.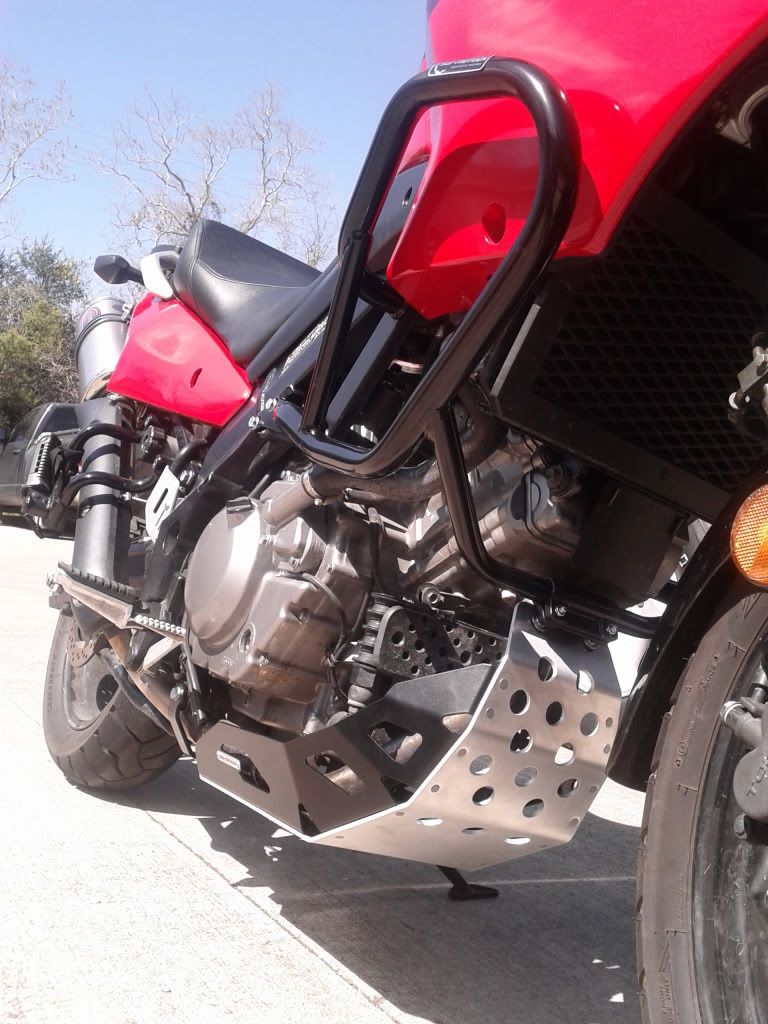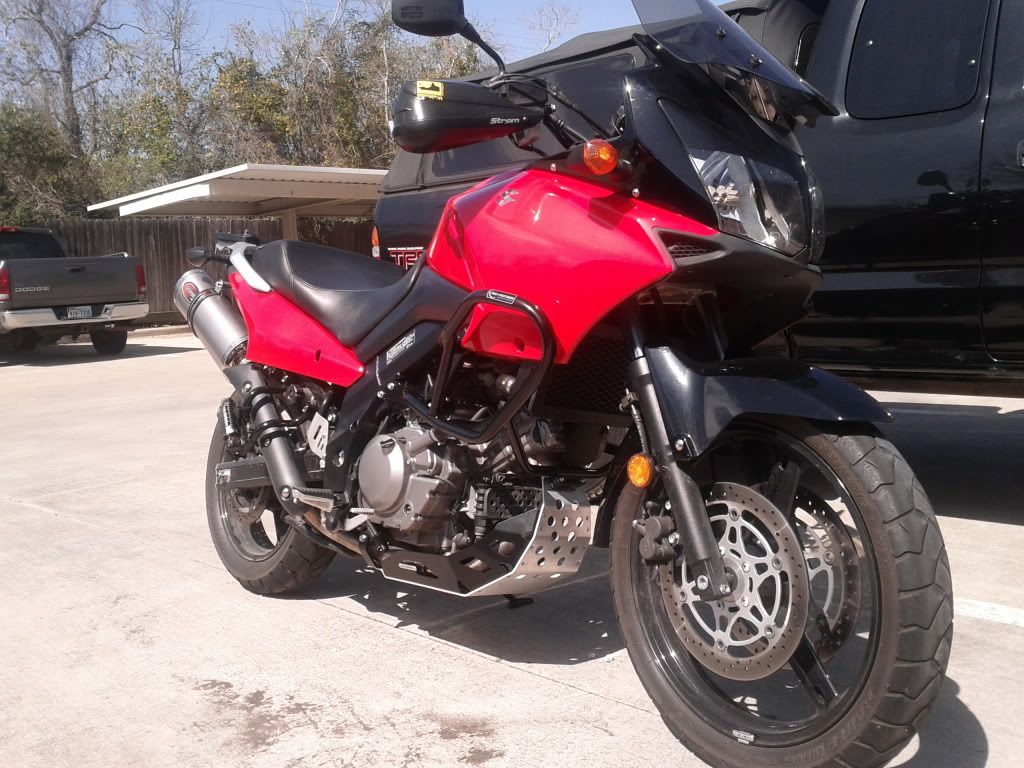 I got to ride the strom to lunch and park it next to the harleys... but on the way back I ride the nighthawk. So I could the best best buddy award.
We alllllllll the way to my apartment complex parking lot and HotRod decides to make some noise with the strom rev and go what i consider to fast for a parking lot.
He starts to go by a stopped truck and... of course the truck starts to turn to pull into a space.
HotRod did a good job not hitting the truck but he dumps the bike and offs himself.
I was behind him i got to watch the whole thing
Hes okay some good arm road rash and a couple bumps.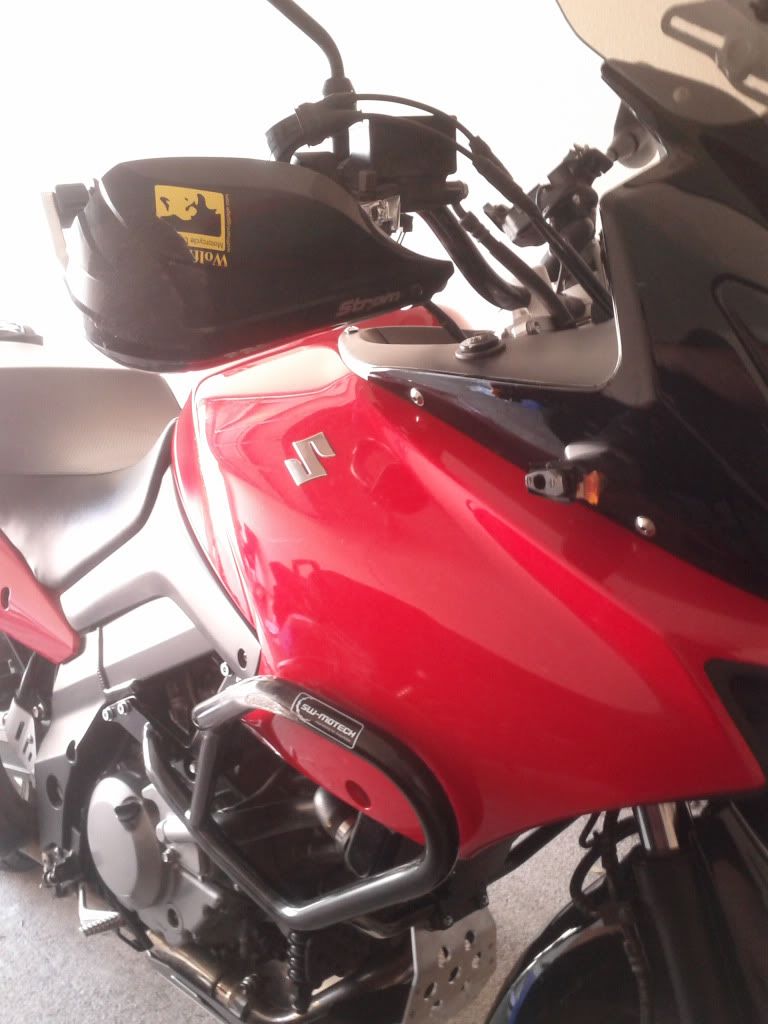 Im down a footpeg, a blinker, a front fender. crash bars did a GREAT job and so did the hand guards!
So I guess guys and gals Im jus sayin... trust your gut... riding, not riding, life in general
Upside I get some neeewwwww upgrades!!!!