Chase Harper Compac Line 700M Tank Bag - amazingly strong little neodymium magnets at the 4 corners
that have kept it firmly in place at highway speeds in strong crosswinds. It has a security strap, with
quick release, for fastening to the handlebar anyway.
Chase Harper TankBags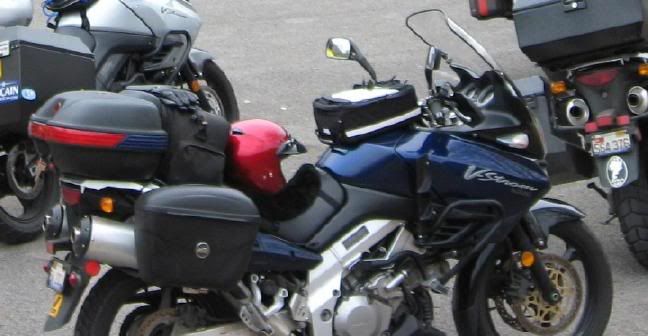 Pros:
Reversible clear map cover; soft bottom material doesn't scratch the paint; easy to just lift forward out of the
way at gas fill ups with the security strap connected; stiff vinyl sidewall insert keeps shape when empty;
bright reflector stripe; lifetime warranty.
Cons:
Not waterproof - needs the Chase Harper clear top rain cover for serious storms.
Only 10 liters, for the necessities.