Looking for panniers for my 2013 DL650 and not wishing to pay for hard panniers as my touring days are now limited to two or three trips a year.
I had a search for alternatives and found the SW-Motech Dakar Set.
I bit the bullet and purchased a set.
http://shop.sw-motech.com/cgi-bin/c...Tshowrub--brands.suzuki.dl650&typid=140966898
They are bike-specific for my 2013 V-strom DL650 and provide a more secure fitting than a typical set of 'throw-overs'.
They come with separate inner waterproof bags which are removable for cleaning etc and rails for mounting.
The rails have a good finish of black 'powder-coating' and the bags themselves are very well made items.
Price was 363€ including delivery to France from Germany which is a good price if you're in the market for some soft panniers for occasional use.
Fitting is totally straightforward (taking less than one hour) and requiring only the seat, rear grabrail and rear footpegs to be removed. SW provide all the new bolts and spacers required as well as comprehensive instructions.
Their packaging is perfect to ensure every chance you will receive them undamaged.
I used blue lock-tight on all the fittings and they were torqued to 23 Nm.
I love boxes :yes:
The Rails & bolts/spacers/etc.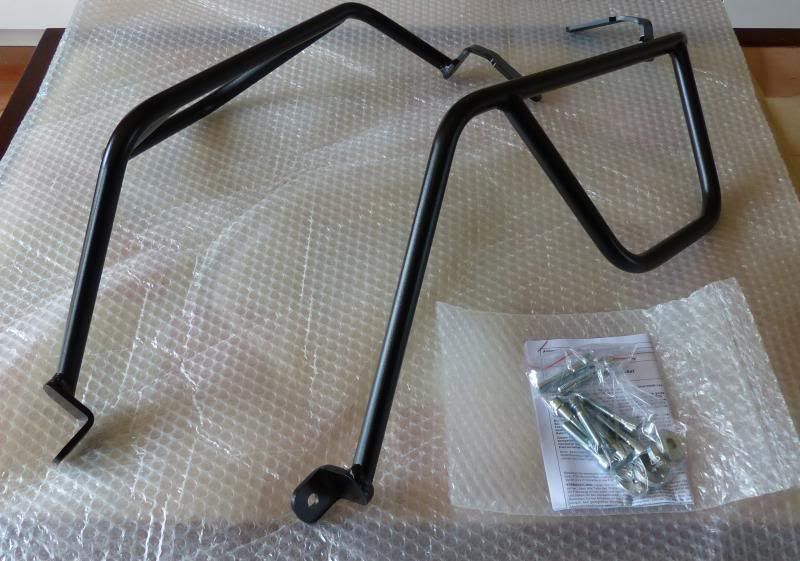 …….and the Pair of Panniers.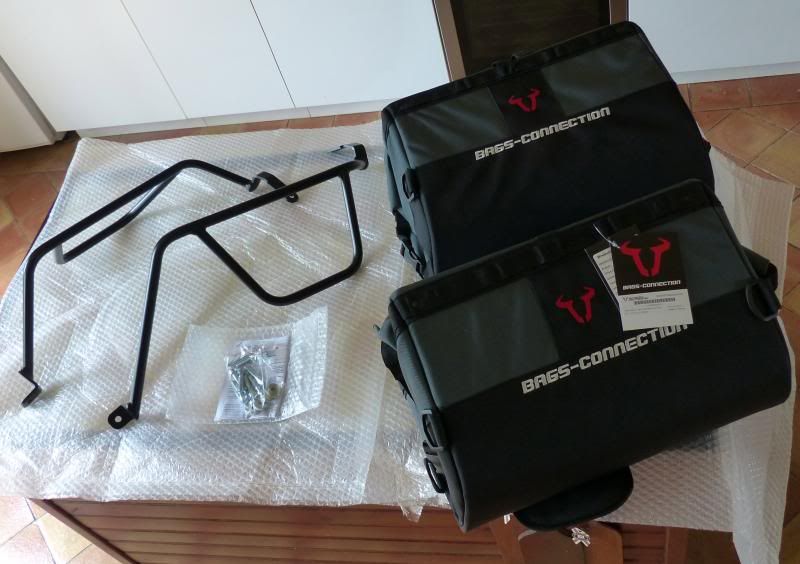 The Seat, Rear Footpegs and Grabrail all removed prior to fitting the Rails.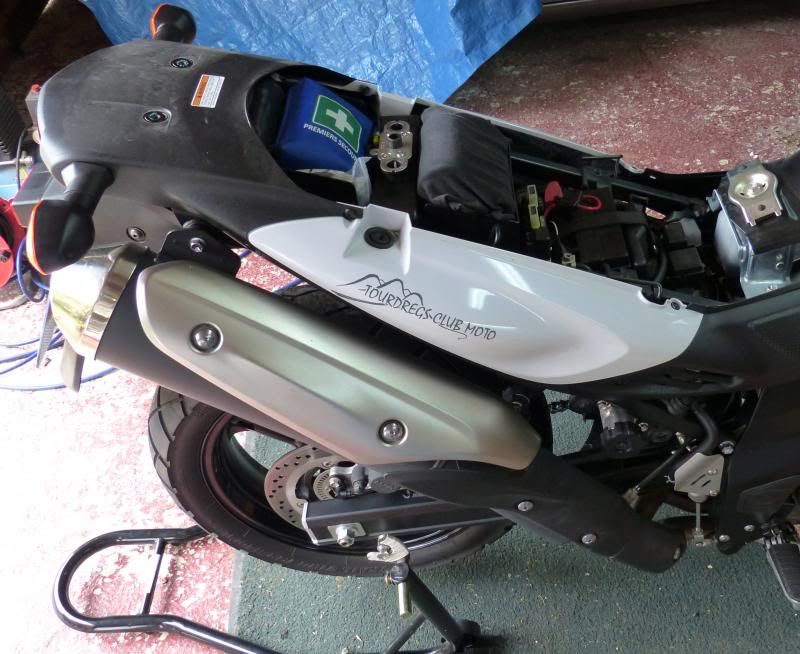 Right Rail fitted.
…and the Left one.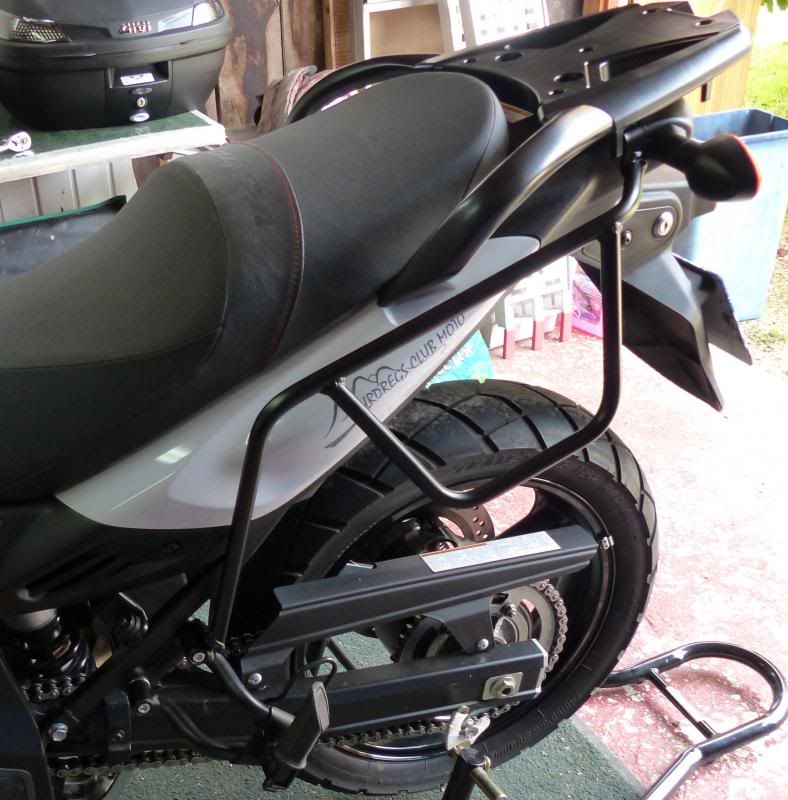 Rear view with one bag full and one empty and open.
Side view.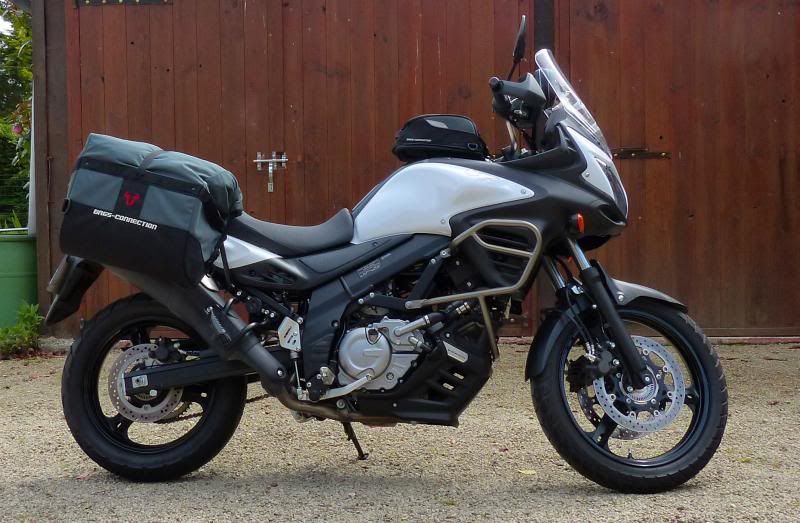 The securing straps go over the grabrails not through them.
I only have a couple of small niggles, (1) the securing straps go over the grabrail rather than through them and (2), the bags do not stand up on their own due to having rounded bottoms. :yikes:
Time now to get a trip planned so I can test them out in earnest. :thumbup:
Gary.
.