Discussion Starter
·
#1
·
:thumbup: Hi Everyone, When it comes to bringing our DL650 Front ends up to standard there is no better or faster way than installing the Race Tech Front Fork Springs, and Gold Valve Emulator Package. I use them in my own bikes and they make a super difference,
Fall is here and now is a great time to ask Santa to bring your bikes front end up to standard for you,
All the Race Tech Front Fork Spring Sizes and Gold Valve Emulators are here in stock and ready to ship to you right away,
This is One Great Way to Bring the Front End of the DL650 up to standard,
Visit me at
SVRacingParts.com
and order directly any time you like,
Same great $255 all in pricing for the Race Tech Spring and Gold Valve Emulators Package for use with all our DL650 bikes including abs, SVRacingParts.com
Stromtrooper Priced at $255 all in, Shipped Free to your door, anywhere in the USA.
Your choice of Spring Weight with the Race Tech Springs; They are regular priced at $109.99 plus Taxes, plus Shipping.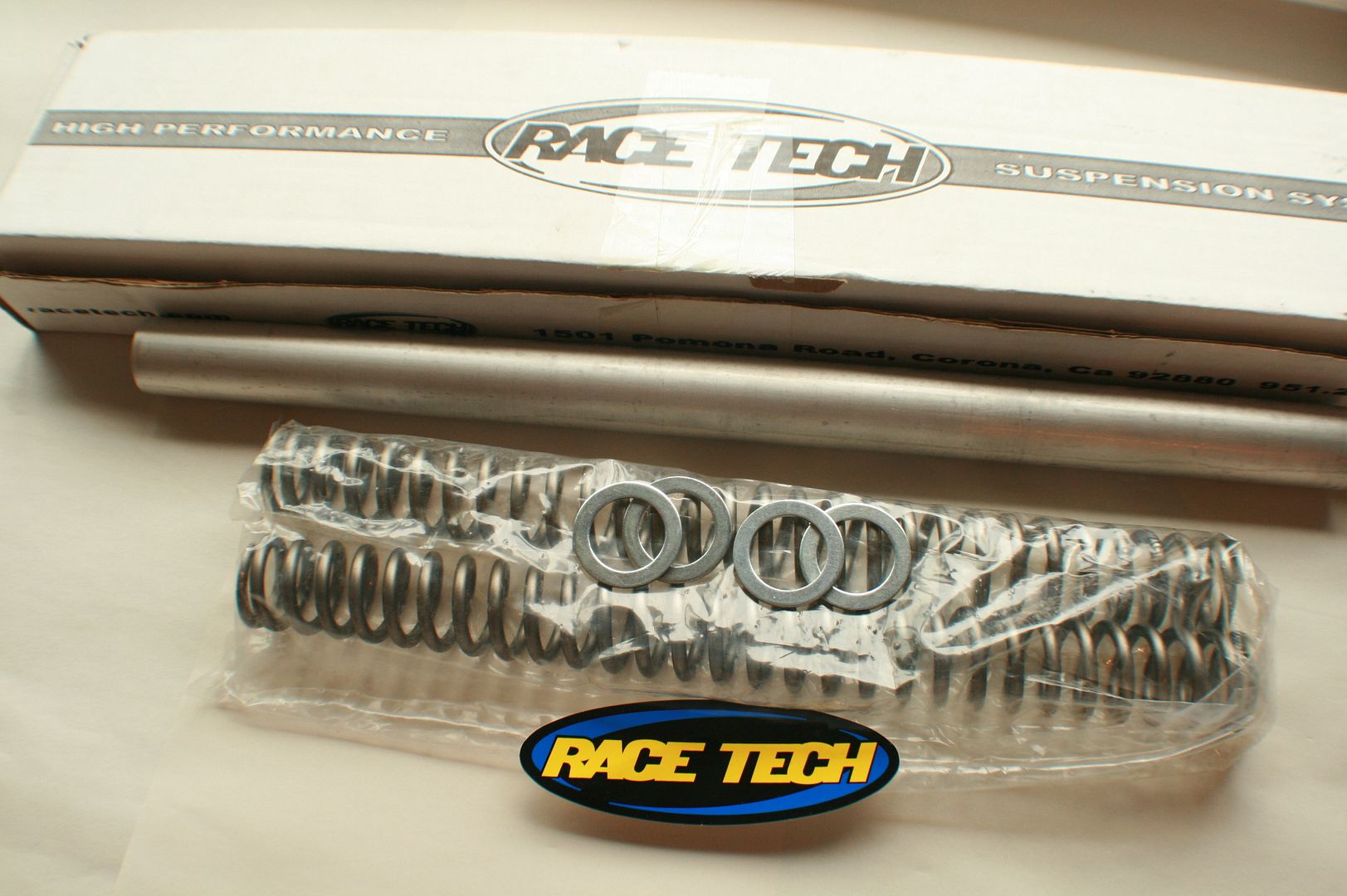 Both the Gold and the Blue Springs are included with these Race Tech Gold Valve Emulators; They are regular priced at $169.99 plus Taxes, plus Shipping.
Stromtrooper Priced for Everything, $255 all in Shipped Free to your door anywhere in the USA,
Email me directly for them at
[email protected]
I will PayPal invoice you for the parts you want, and get you looked after right away,
These parts work really well and I find them to be a great upgrade to the front end,
Enjoy the ride, and best regards,
Blair