Hi Everyone, the New SV Racing Parts Universal Fit Foam Comfort Grips are now done and here for my fellow Stromtroopers, $19.95 Shipped Free to your door anywhere in the USA with great shipping rates for my fellow Stromtroopers everywhere. I ship Worldwide every day. These are excellent parts that will serve you well.
Many riders complain of sore palms and wrists from leaning on or holding their bikes grips for any period of time riding and especially with extended rides.
SV Racing Parts Foam Comfort Grip covers slip over your existing grips and help to reduce handle bar vibration giving you a softer feel on the bar grip to assist you in eliminating that tingly feeling in your hands after a longer ride.
Email me Directly at
[email protected]
No PM Please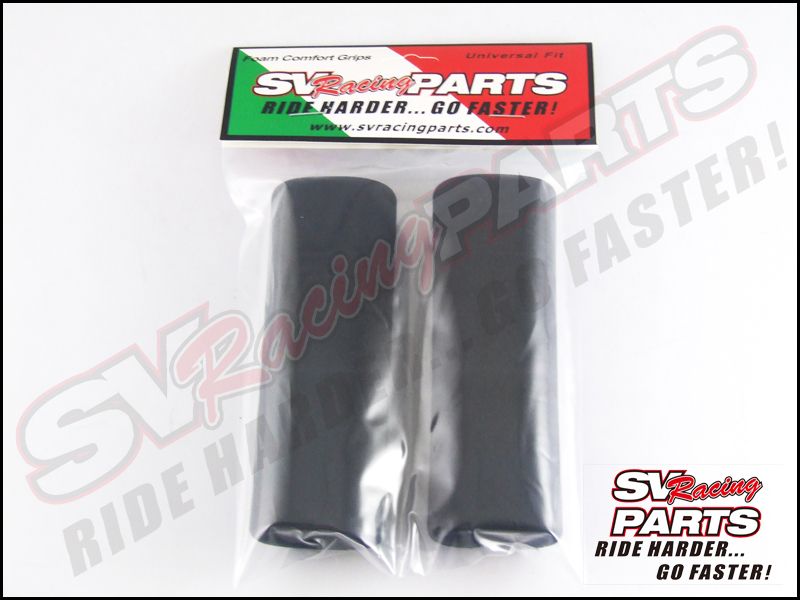 Super Easy to Install, Just use a mild dishwasher detergent sparingly.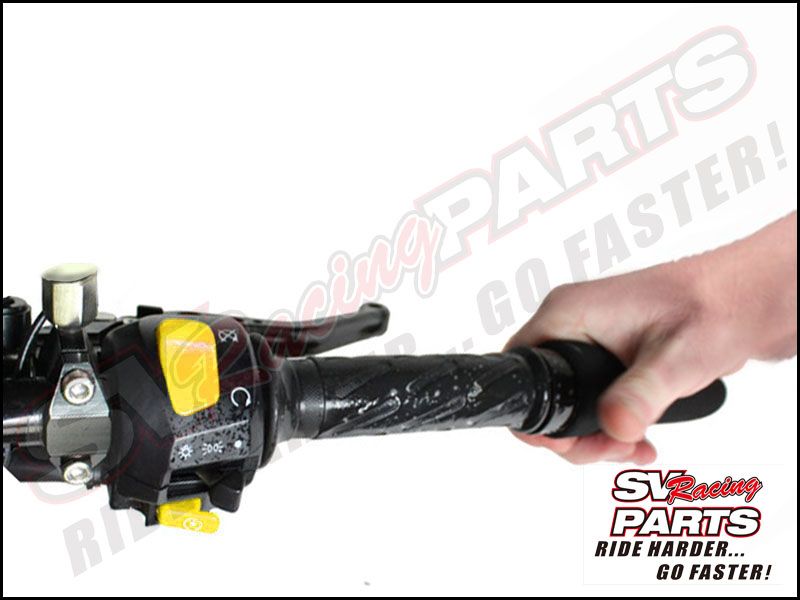 SV Racing Parts Foam Comfort Grip Covers help make these problems a thing of the past!
Our Foam Comfort Grip Covers allow you to ride in far more comfort on those longer rides.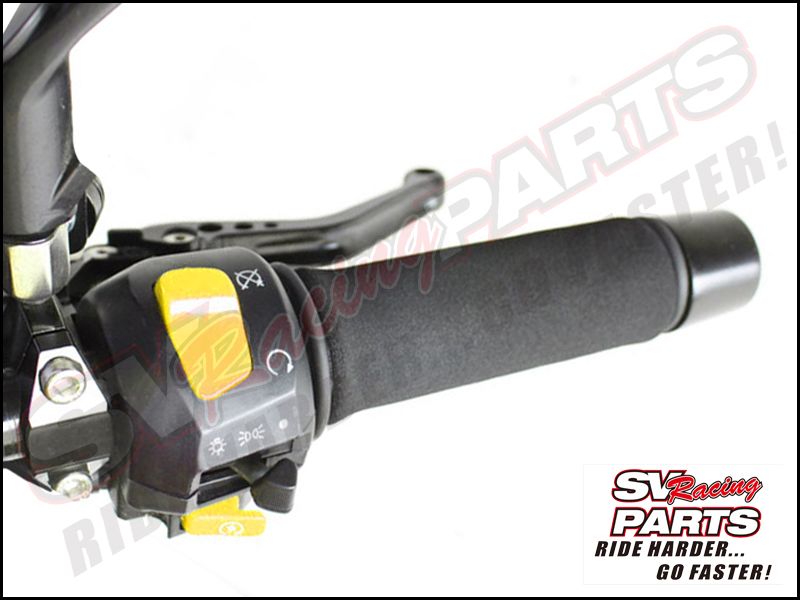 SV Racing Parts Foam will also work Installed Directly Over Heated Grips.
Perfect for the daily commuter, tour rider, sportier riders and Adventure alike.
Made of a special high tech material that is U.V., ozone and oxidation resistant.
The foam will not weaken or crack as a result of years of outdoor exposure.
Wall thickness is approximately .15 inches (0.38cm).
SV Racing Parts, Foam Comfort Grip Covers will fit OVER all standard grip sizes.
They fit all standard bars sizes and grips. They are 5" (12.7cm) long and will fit grips that are 1.25 (3.17cm) to 1.45 (3.68cm) inches in diameter.
Remember the SV Racing Parts, Foam Comfort Grips fit OVER your standard grips, you don't need to remove the handle bar Grips on your bike,
SV Racing Parts, Foam Grip Covers can be trimmed to length with a exacto knife or similar slicer if needed. Use appropriate care when trimming so as not to hurt yourself,
Remember: Easy installation, just add a tiny bit of soapy water to help slide them on, once the water dries up, you're ready to go!
Visit me and order online anytime you like at SVRacingParts.com $19.95 Shipped Free to your door anywhere in the USA. Great Shipping Rates to my Fellow Vstrom Riders everywhere. I ship Worldwide every day,
Everything is in stock and ready to ship,
These are excellent parts that will serve you well,
Enjoy the ride, and best regards,
Blair