:hurray: Hi Everyone, The July Riding and Touring Season is fully upon us now and this is a great time to step up to Elka; The very best Premium Rear Shock Suspension for our bikes,
Once every couple of years Elka runs a Short Term Super Special. Buy any Two Way and Get the Three Way Version of the same Elka Shock Shipped to you as a free upgrade. It is happening right now with SV Racing Parts,
Here are the ongoing special Buy Prices for Elka Custom Built Shocks for us.
The Two Way is retail $1145 and our Price is $1099 all in and the $40 Elka Flat Rate delivery charge to your door anywhere in North America.
Buy the Two way with Remote Hydraulic Preload now at $1099, Get Free Shipping to your door anywhere in the USA and a Free Upgrade to the Three Way Elka with Remote Hydraulic Preload,
The Superb Three Way Elka with comes with Separate High and Low Speed Compression, Rebound, Ride Height Adjustability, and Remote Hydraulic Preload. It lists at $1245 retail plus $40 Elka Delivery charge.
These prices are significant savings of at least $146 off of retail and Elka is still the only truly custom built and hand assembled Rear Shock for our Vstrom's,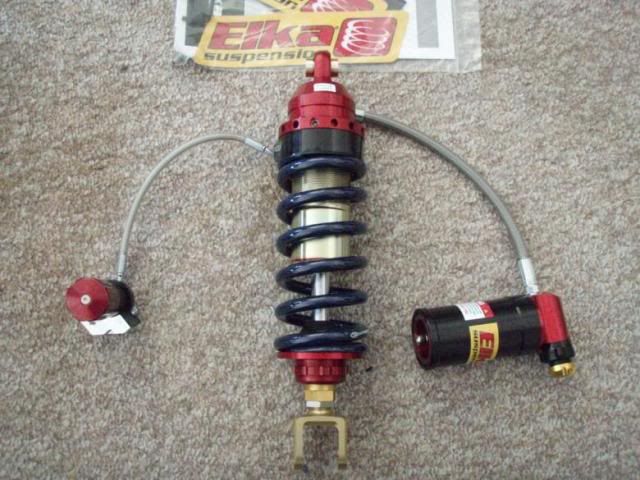 Email me Directly at
[email protected]
and I will get you looked after right away,
I will need your contact number for the shipper, Your weight out of the shower and the Typical Loads you carry,
The 3 Way Elka with Manual Preload adjuster is Regular $1045 and yours for the Two Way Price of $885 Shipped Free to your door anywhere in the USA.
Email me Directly for Shipping Internationally outside of the USA,
Let me know whenever you are ready, I will get you looked after right away,
Enjoy the ride, and best regards,
Blair