:hurray: Hi Everyone, Every Now and Then I get the opportunity to go beyond the usual great deals I bring to my fellow Stromtroopers on an ongoing basis. Here is the very best deal ever on the Custom Built Hand Assembled Shocks that I worked so hard to get Elka to develop for us back in 2006.
For a very limited time I can ship you the Stage 4 Premier Elka 3 Way Shock with Remote Hydraulic Preload Included at $995 and shipping
, Discounted all the way from $1245 plus Shipping for us,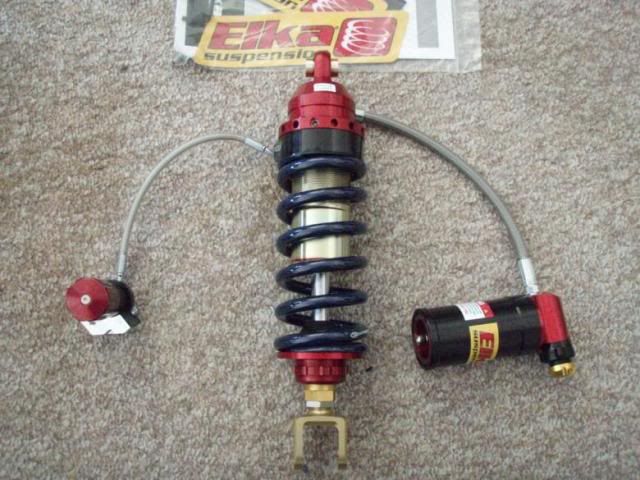 Email me directly for your Elka at
[email protected]
No PM Please.
Every Elka Shock is Custom Built and Hand Assembled for you and your bike including the custom weight spring to give you the Plush Ride and Total Control that Elka is famous for.
If you don't care about retaining the Remote Hydraulic Preload these Stage 4 Premier Elka 3 Way Shock can be shipped to you for $200 less at $795
,
These are unquestionably the best of the very best shocks built for our bikes and the only true custom shocks for us,
I have shipped hundreds of Elka to Stromtroopers around the world since I first introduced them here and I have never seen anyone say or post up that they did not love their Elka and think that their Elka Shock transformed their rear suspension and brought their Vstrom rear suspension up to standard.
Visit me anytime at
SVRacingParts.com
Let me know whenever you are ready to step up to Elka and Enjoy the feeling of a Plush Ride with Total Control,
BTW: There is a reason you rarely if ever see an Elka for a Vstrom listed for resale, They are made and built to last a lifetime,
Enjoy the ride, and best regards,
Blair