I bought a Seahorese
SE540
. Kind of a low rent Pelican, but lighter, which is nice. $40 plus $6 if you want the locks. I did not want to install it permanently, and there are very few options for removable options that look clean when the box is off the bike. I experimented with a SW Motech alu-rack (got that
for sale
on this site), and spent some time noodling over the
Caribou DIY
option. In the end I decided to roll my own. I removed the rubber cover and installed camlocs in the holes where the rubber cover mounts, then used camloc studs to hold on the box. 1/4 turn removal and there is nothing visible above the rack when the box is off.
The camloc receptacles look like this.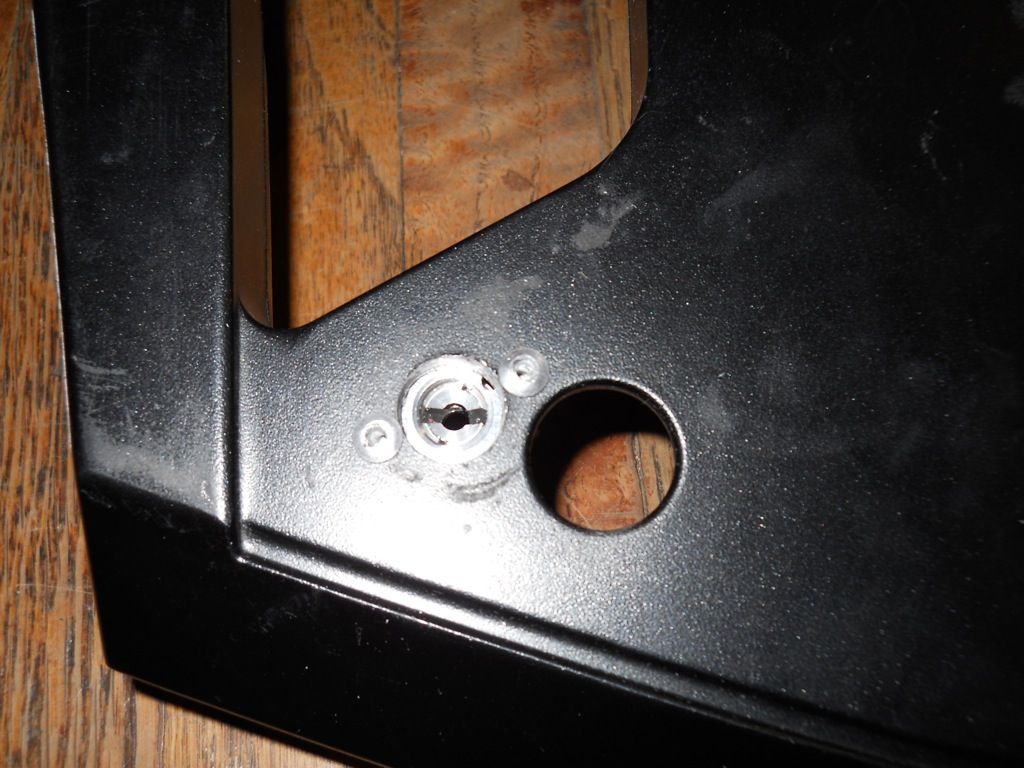 I used the proprietary
adjustable receptacle
from Milspec after an unsatisfactory install of the
threaded one
. You may notice that I enlarged the holes in the rack to fit the threaded ones, which is not necessary for the riveted on adjustables. The install might have looked a tad cleaner with the stock holes. I used the adjustable receptacles because I already had ordered the studs, and I didn't want to have to go through measuring to get the right length again (these things have a range of only .03").
Backside, riveted on (I had to enlarge the holes in the receptacles to 1/8", then drill out the rack to match).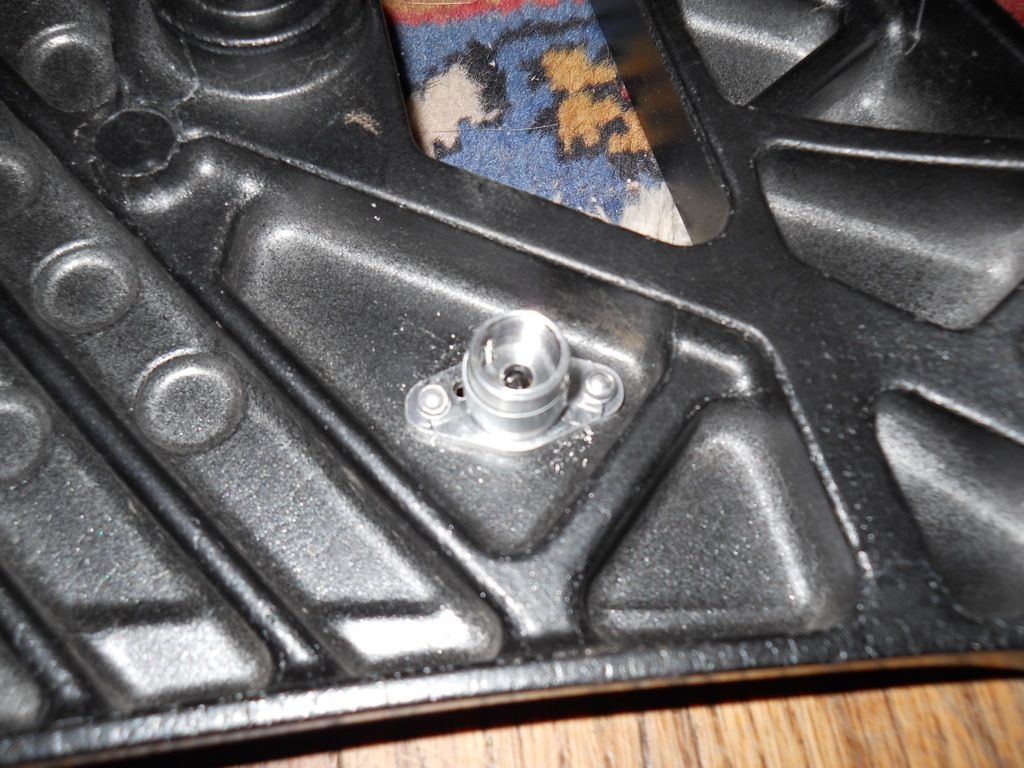 The rack without the box on it. No rubber pad, and it could use a sanding and powder coating, but I don't think it is worth it.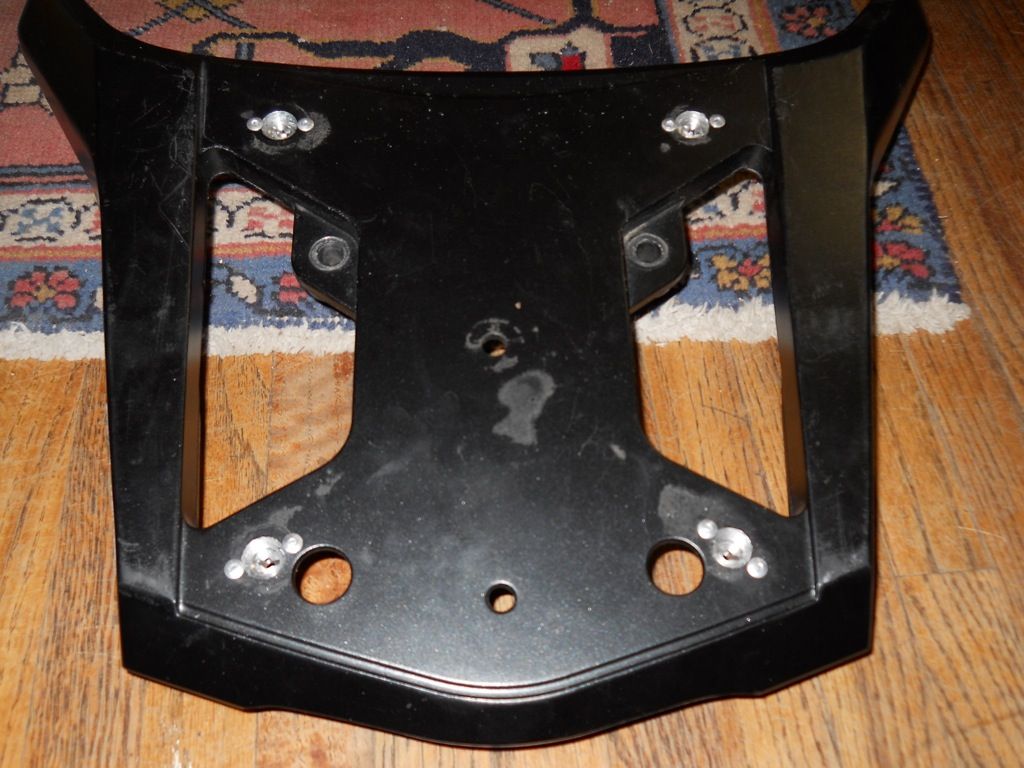 On the bike: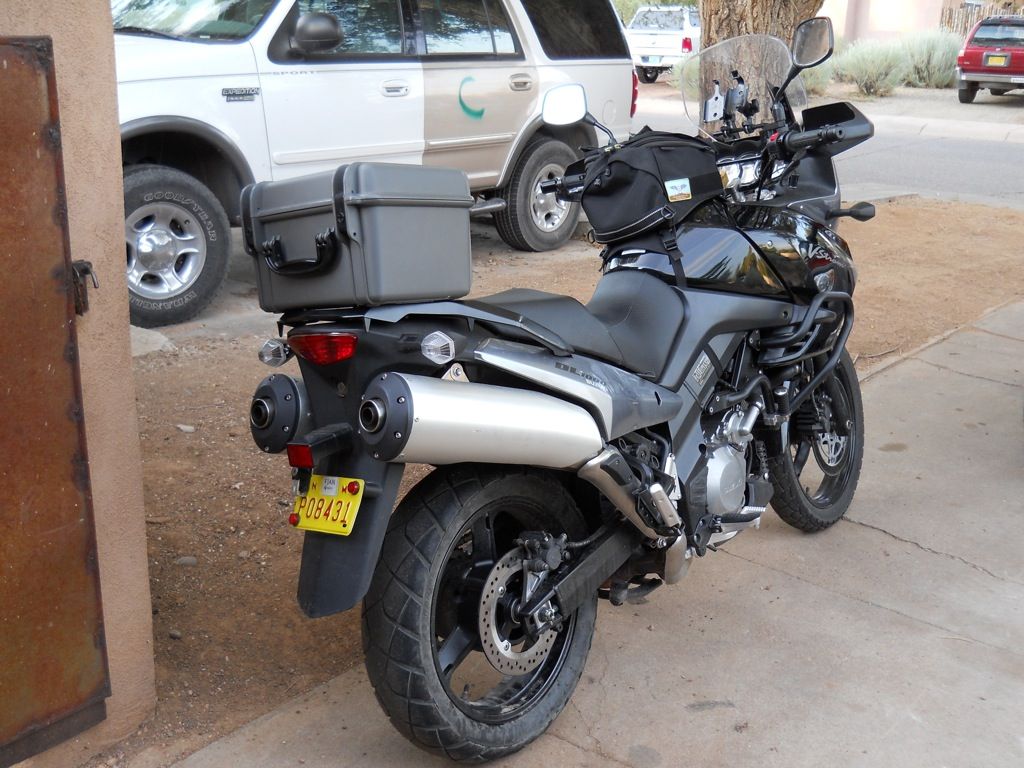 And a pic of what the stud looks like (this is a -13)
It seems pretty sturdy (camlocs rated for 200 lbs each). If I decide I want some sort of fender washers or the camloc proprietary bushings on the stud I could readjust the receptacles to accommodate them. I'll throw some non-critical crap in the box and give it a ride.
Next up, and aluminum shelf to mount to the same locations.