Discussion Starter
·
#1
·
Earlier today I posted about mixing oil. A neighbor commented with my moto on the side stand the oil sight glass didn't show any oil. I said the bike had oil, and on the side stand it wasn't registering. I left home and stopping to top off but then the engine wouldn't crank--press button and no noise. Looking at the instrument panel, the oil lamp was lit and I mistakenly thought there was an oil sensor which wouldn't let me motor. So I
posted
here asking which oil weight available at a gas station, which I might be able to mix. After this post I found a bottle of 5W-40 synthetic and added 500ML (1/2 a quart of oil) but still I couldn't get it to start. I ended up getting a tow.
Now, I'm going through the starter system troubleshooting section of the service manual for my 2014. The starter relay passed the
continuity
test under power, but appears to have failed the
coil resistance
test. Specification is 3-6 Ohms. but using my multi-meter I get a result between 1.5 -2.5 Ohms--not 3-6.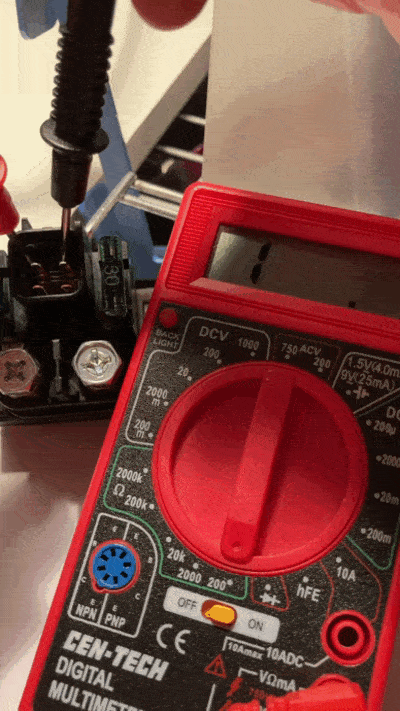 Am I doing something wrong or is this relay bunk?
And
I was already on the road. So, can another component cause the relay to go bad? The only difference was I was using my power outlet to charge my phone, and this was the first time I was using it. Previously, the 3A fuse was blown when I bought the bike last year. I was leaving for three day trip and thought to use it for the first time.