Discussion Starter
•
#1
•
Hope the title isn't misleading... Anyway, I picked up my 2007 DL1000 on Saturday and did about 130 miles on Monday. It came equipped with OEM saddle bags, which leave something to be desired but I'm out of cash.
On the smoothest road (and home stretch) of my Monday trip I started to open the bike up, somewhere around 85mph the left bag latch decided to fail and the bag opened up, deploying my wallet and checkbook. Ugh. 2 hours of searching netted everything except a bit of cash and my ATM card, so it could've been much worse.
Anyway I chose to add something to the OEM bag to (hopefully) prevent a repeat performance. The write-up is below (beware KLR owner/cheapo-tech beyond this point)
Several stores sell a little strap with buckles for DIY stuff, usually in the outdoors dept. I used 2 of these ($2.25 each).
If you remove the color match panels from the bags (screw access is inside the bag), you will find the "posts" where the screws fit into. I cut a hole in the strap and fit it over these posts, then secured the panel again.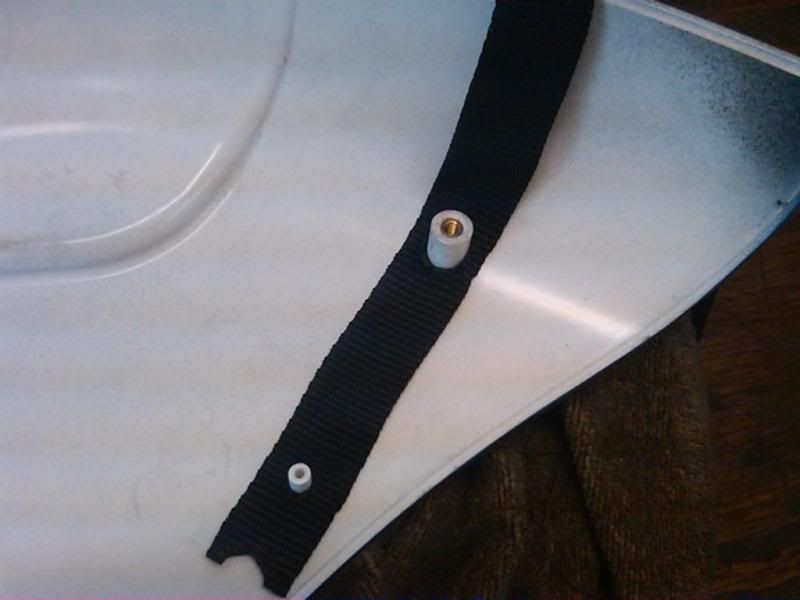 The panel didn't fit quite right so I notched it for strap clearance.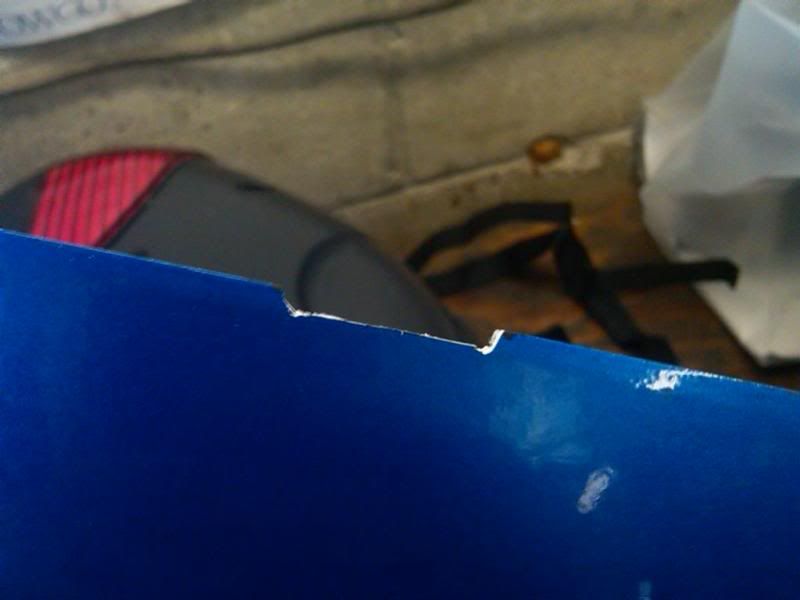 This aided the fit but the panel still doesn't fit perfectly since it has a strap wedged between it and the body of the bag. I decided this was fine and would help secure things to have it pinched a bit.
The other half of the strap is secured to the back side of the bag body with a 10-32 screw, fender washer and lock nut. I simply made sure that I drilled through the bag in a spot where the screw wouldn't hit the bag frame/mount. (sorry no pic but I figured it was simple enough) The screw head is inside the bag so that there is nothing else for things to snag on, I also put a dab of clear RTV to help slow any leaks from the hole I drilled.
I cut all the loose ends short, melted them a bit and put velcro on them so they wouldn't flap in the breeze.
The finished product: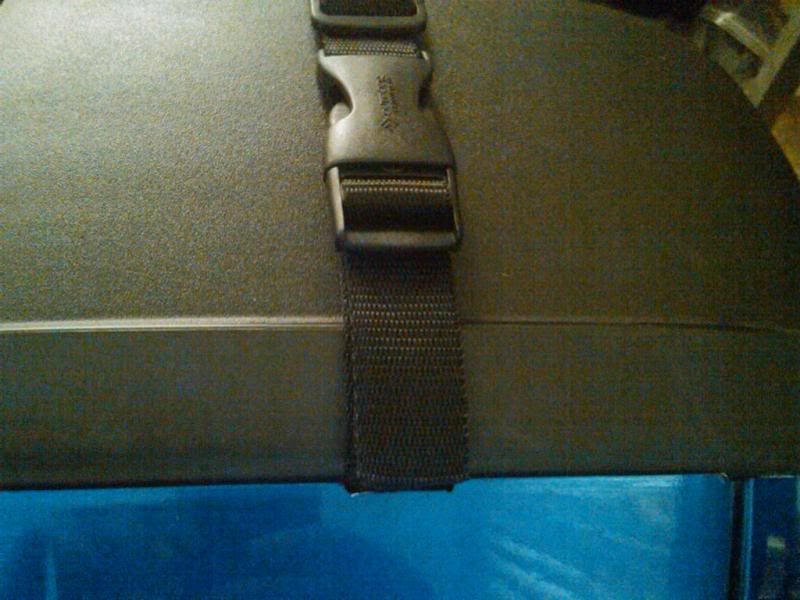 It's not meant to replace the latch, only to provide some comfort in the event the latch fails again. (I did both bags) On Tuesday I found myself constantly checking the bags to make sure they were latched so I figured this would help ease my mind, even if it looks odd. I could add a second strap at the rear of the panel but I don't think it's needed for this purpose really.
I'm really not fond of the bags, but they'll have to do for now. I'll add a 6" deep Seahorse case or something for a top box too, always handy to toss your pocket items into.