Discussion Starter
•
#1
•
For those in southern Ontario Southwood was a bit wet today:
This VW was kind of goaded into going (by my wife!). And old person had gone through it in an older Honda Accord just before this guy and my wife kind of razzed him saying if a 73 year old can drive a honda through then you shoud! be able to go through. The guy's ego got the better of him so he went through.. Way too fast! I think he just swamped the motor. He was stuck out there for at least a half hour and when we left he was still there.
In the meanwhile a few others went through.. Including this van: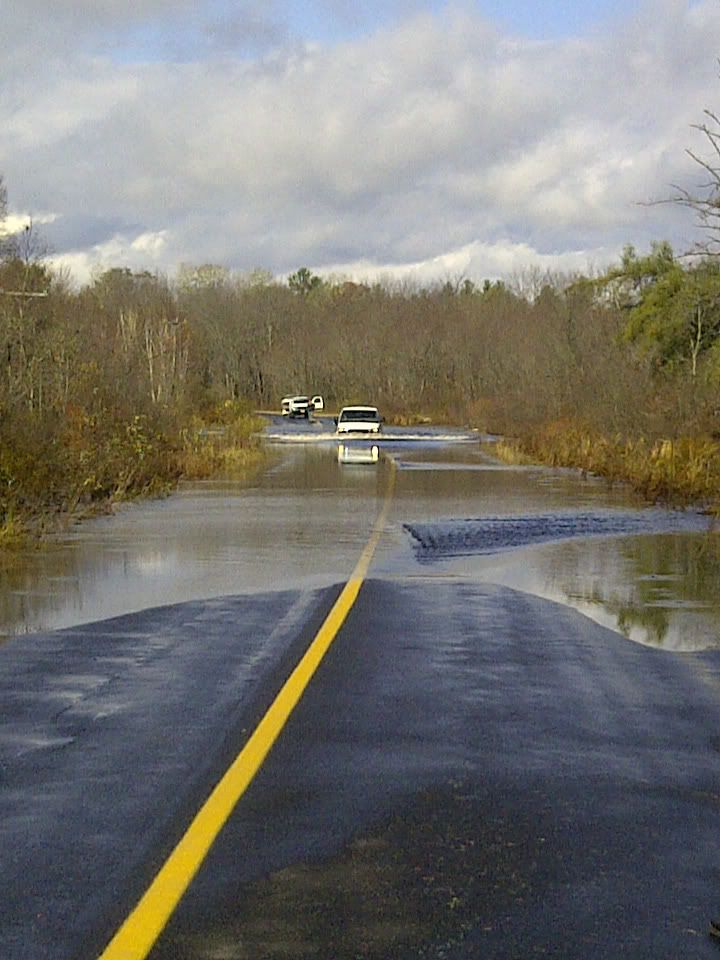 We (my 2012 DL650, a 2009 DL650, a DR650 and my wife on her Gladius) didn't try. We might have been okay but seriously doubted the Lowered Gladius would have a chance (that was our excuse anyway!)
All fun!
..Tom