Discussion Starter
•
#1
•
I have recently installed some new suspension upgrades. I was not happy with the OEM front diving too much under heavy braking, even with full preload dialed in. I was also unimpressed with the OEM rear shock being too soft, even with full preload dialed. This was especially true when riding 2-up. I weigh 240lbs, and my wife about 135lbs. We also ride with Givi hard luggage on some trips.
The purpose of this post is not to instruct others on installing these upgrades, but rather to supply a few interesting pictures and supply a bit of information for those interested.
Front: Sonic 1.0 kg/mm Springs, sourced from
http://www.sonicsprings.com/catalog/
I paid $79.95 + shipping.
Going with the Sonic springs was a relatively easy decision, since so many forum members here seem happy with their performance. I was pleased with the price and Sonic's online spring rate calculator. Depending on my riding style, it suggested either 0.95 kg/mm or 1.0 kg/mm, so I went with the heavier rate. I am using a 50/50 mix of 10W and 15W for oil, yielding a 12.5W oil. So far I have done a few short trips with the wife on board at 2 lines of preload showing, and the front end does not dive like the OEM did on full preload. I am very pleased.
Picture 1- At the top of the picture is the OEM spacer tube and OEM progressively wound spring. At the bottom is Sonic's plastic spacer and 1.0 kg/mm constant rate spring. I cut the plastic spacer to the installation instruction's suggested 4.25" and this resulted in the desired 0.5" of spring preload when the preload adjuster on the fork's top cap is dialed in to half the available preload;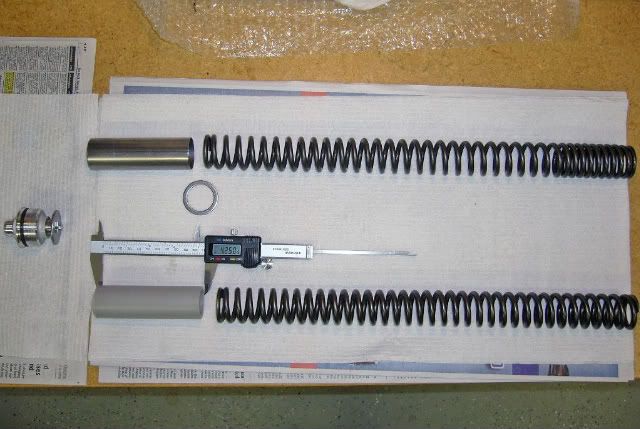 Picture 2- Plastic spacer cut to suggested 4.25";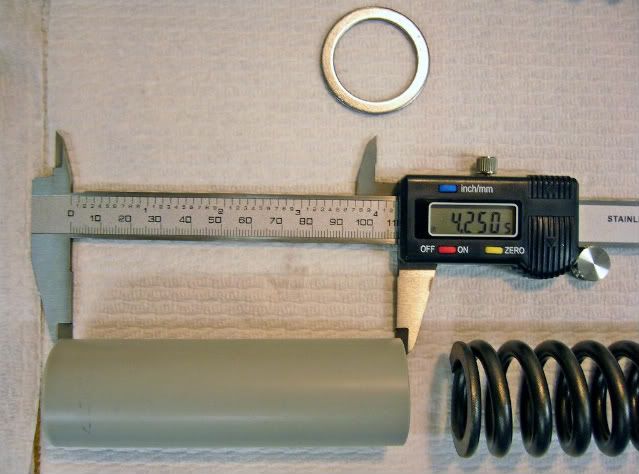 Rear: Hyperpro Progressive Spring, sourced from
http://www.hyperprousa.com/
I paid $119.95 + shipping.
Deciding what to go with on the rear suspension took a little more research. After seeing a picture of Stromboli's jig (Thank-you Stromboli!) for changing out the rear spring on the OEM shock, I knew that I wanted to replace the spring, and not the entire shock, especially since my shock is still almost new. From what I gather, Wilber's makes replacement springs, but availability has potentially become an issue here in the United States. I decided to try Hyperpro, since it was a progressive spring and it was relatively cheap and readily available.
Other than the purple color of the spring (I had to paint it black) I have been pleased with the Hyperpro's performance. It feels about the same as the OEM spring for the first third of its travel. However, it is indeed "progressive", as it gets firmer as more weight/load is applied. I no longer have to dial in full preload, and I can use the preload adjuster for its intended purpose. As you can see in the picture, the Hyperpro is "beefier-looking" than the OEM. The OEM spring weighs 3.3 lbs, while the Hyperpro weighs 3.9 lbs.
Picture 3- OEM shock and spring in "Stromboli" compression jig;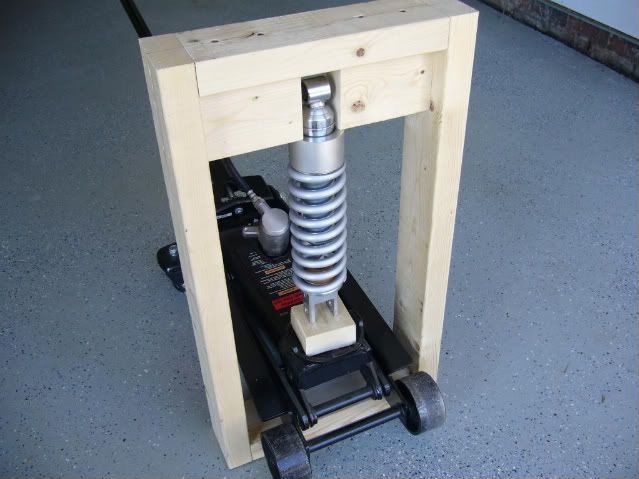 Picture 4- Compressing the OEM spring to expose the retaining ring. This ring needs to be removed to allow shock disassembly;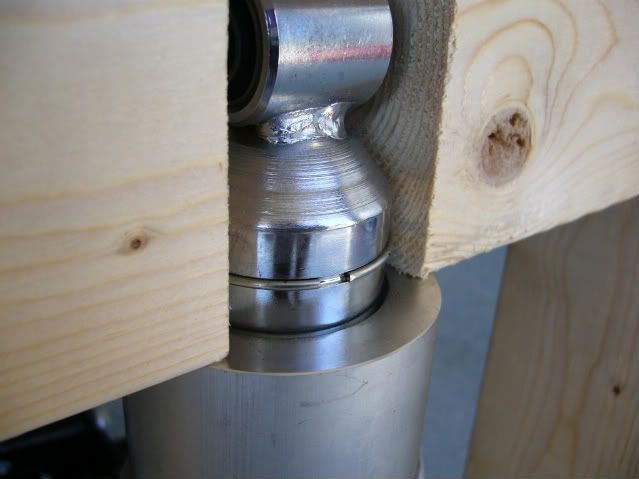 Picture 5- A close-up of the removed retaining spring;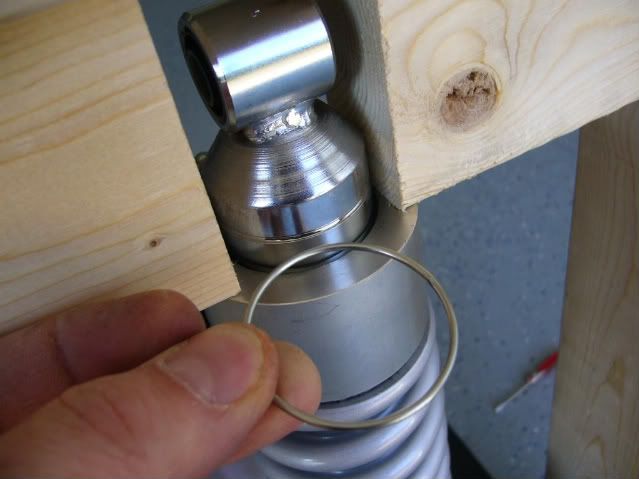 Picture 6- The OEM shock and spring (silver) and preload aduster next to the Hyperpro spring (black);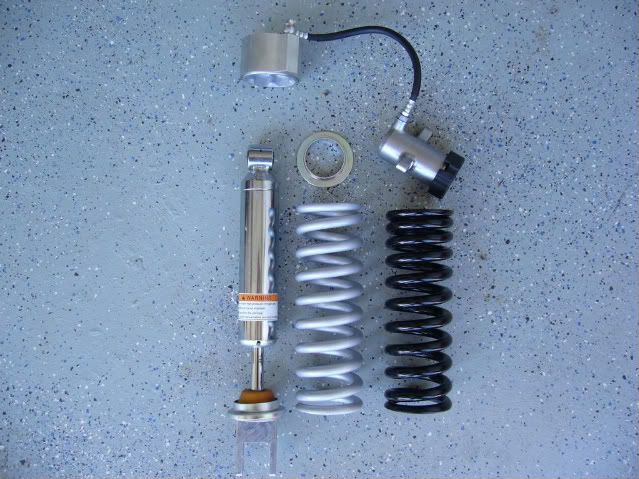 Picture 7- A close-up of the preload adjuster in the "fully-in" position;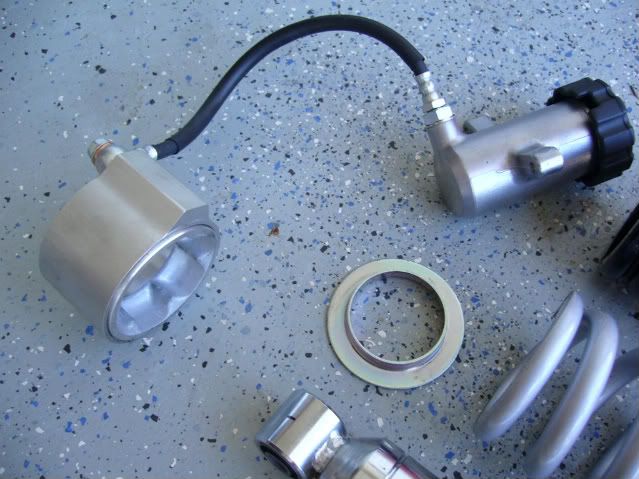 Picture 8- The new Hyperpro spring installed in the OEM shock housing;