We're blowing out the now-discontinued Shoei X-Twelve Kagayama 3 Replica Helmet in blue/white colors for
$449.99 with FREE SHIPPING
to any address in the lower 48 states.
ALL SIZES IN STOCK!
Call Mike at 866.931.6644 x 804 RIGHT NOW while supplies last. This is the best deal going on Shoei X-Twelve Kagayama helmets, call us before supplies run out.
This is a good looking helmet.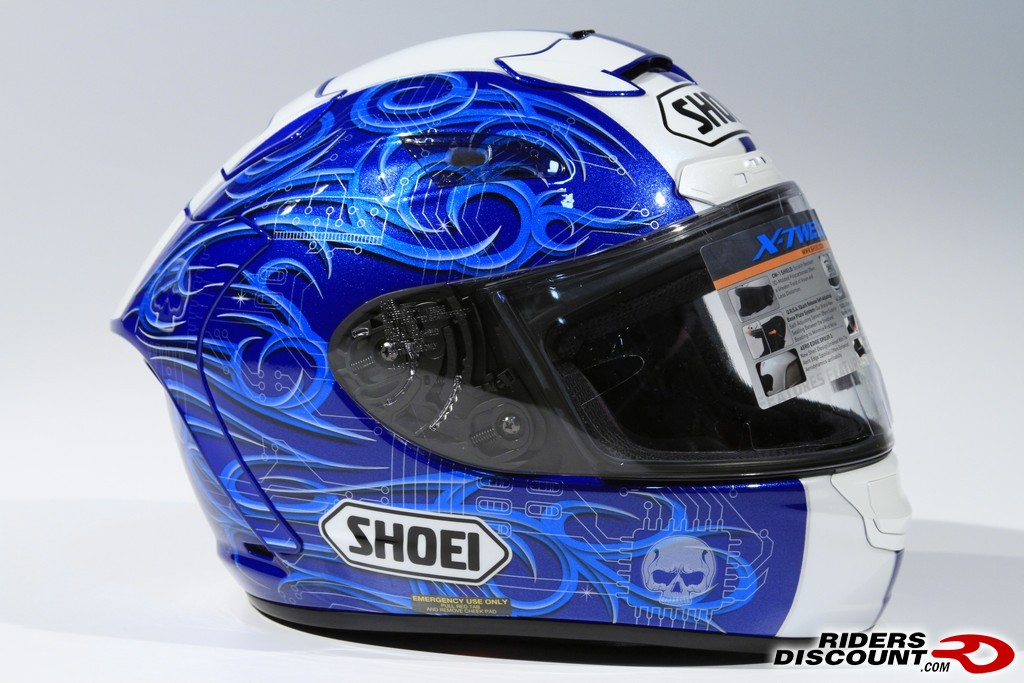 There's always quite a bit of detail in the paint job on any Shoei motorcycle helmet and the X-Twelve Kagayama replica helmet is no exception.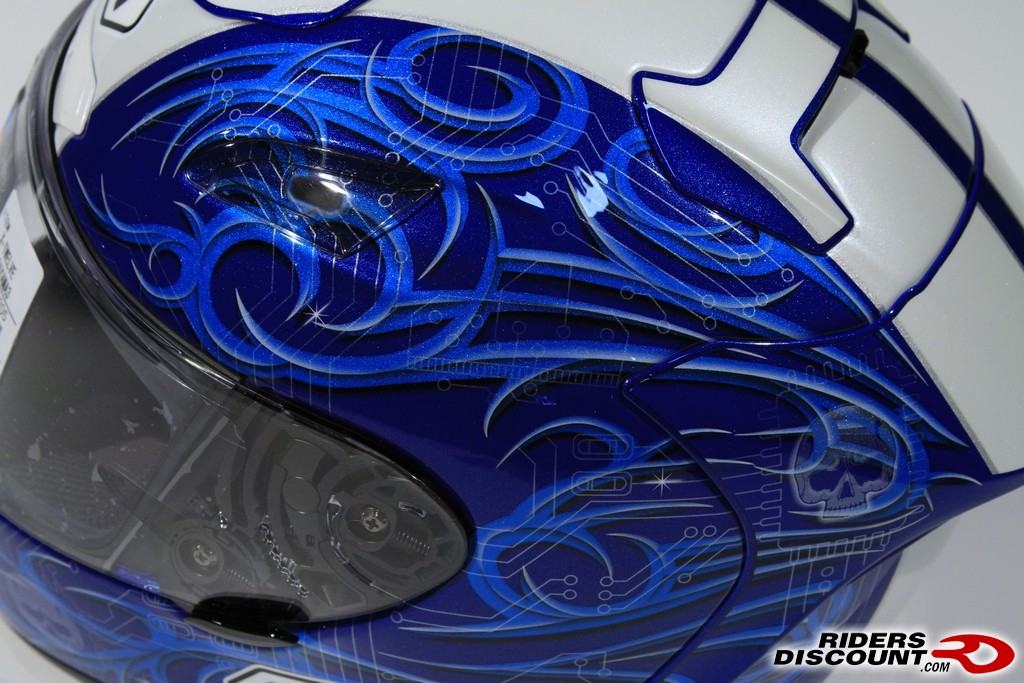 Don't forget to ask for an extra dark shield when ordering.