First and most important!! Drop the bike on the left side at somewhere around 10mph while showing off in the front yard doing wheelies for the neighbor kids so that it will slide a good 10 feet.
Second, drag your sorry butt out from under the POS that just fell on you and limp and hop around cursing the machine to Hell.
Third, pick the stupid thing up,
Fourth, JB Weld the the peg back on.
Fifth, break the thing off on the way home from work while showing off to the hot blonde in the Corvette next to you.
Sixth, fix it right.
Harley parts. I cheaped out ($10). they make a really nice black knerled one but they only had in a kit with matching brake. woulda had to order just the shifter, was only like $5 more.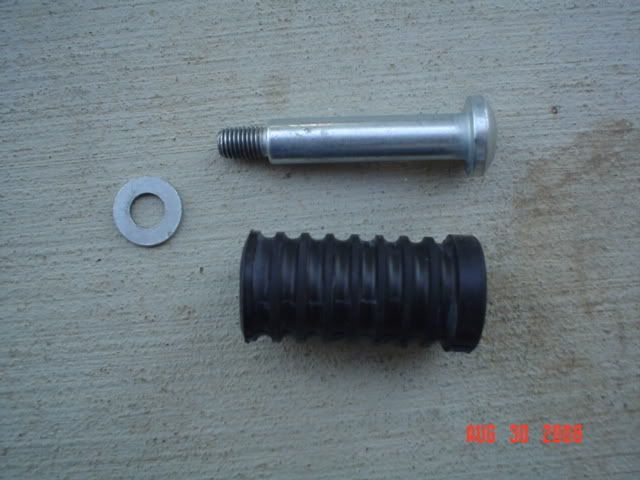 File the broken lever flat and smooth.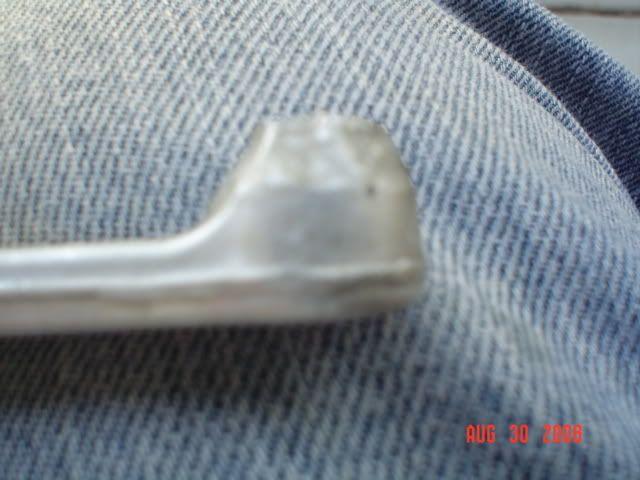 Drill jole and tap to match thread pitch on Harley part (SAE, not metric)
Re-install. Adjust height to accomodate for bigger size of Harley part because everything is overbuilt on those things that's why they're called pigs... i mean hogs.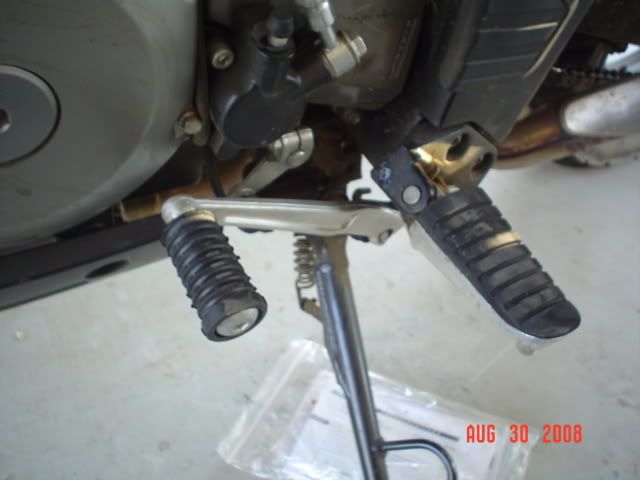 Seventh, ride and stop showing off.