Effective communications can be an excellent addition to any ride, and if you're really picky about sound quality, take a look at Sena's SMH10 Bluetooth motorcycle communications system. A single SMH10 can be matched with up to three other SMH10's so you can communicate with them at a range of up to 900 meters away via a Bluetooth intercom system. In addition to real-time two-way comms, you can also hook up a mobile phone, GPS navigation device and/or an MP3 player – all via Bluetooth v2.1+EDR Class 1 protocol. Each device you attach has a separate volume control, so you can set levels depending on your needs,
and
you'll be able to control each device separately with the intuitive jog dial on the helmet-mounted unit. If you've yet to upgrade your audio player or GPS to Bluetooth compatible models, you can also use the included 3.5mm audio jack to hardwire it directly to the headset.
Positioning the SMH10 on most helmets is a non-issue with two mounting schemes included with each communicator: clamp-style or stick-on style. And with the flexible, yet sturdy, microphone boom, properly positioning the pick-up mic is no problem at all. Low-profile stereo headphones fit into the ear pocket recesses of most helmets and shouldn't bother those with even the biggest of ears. The headphones are also Velcro-backed and a pair of sticky-backed Velcro pads facilitate their installation should your helmet's liner material not be suitable for keeping them in proper position.
Sena Communication systems are not yet available on our website. To order, call Mike at 866.931.6644 x 804 or send a note to FORUM at RIDERSDISCOUNT dot COM with SENA SMH10 in the subject line – please be sure to specify if you want a single unit or a paired set, and we'll get back to you right away.
Sena SMH10 Bluetooth Stereo Headset kits come with a headset unit and helmet mounting scheme, DC power charger, USB power cable, cigarette charger, 3.5mm stereo cable jack and mounting accessories like a sticky-back adaptor and Velcro pads plus all tools required for installation. If you order the dual-SMH10 kit, you get two of everything.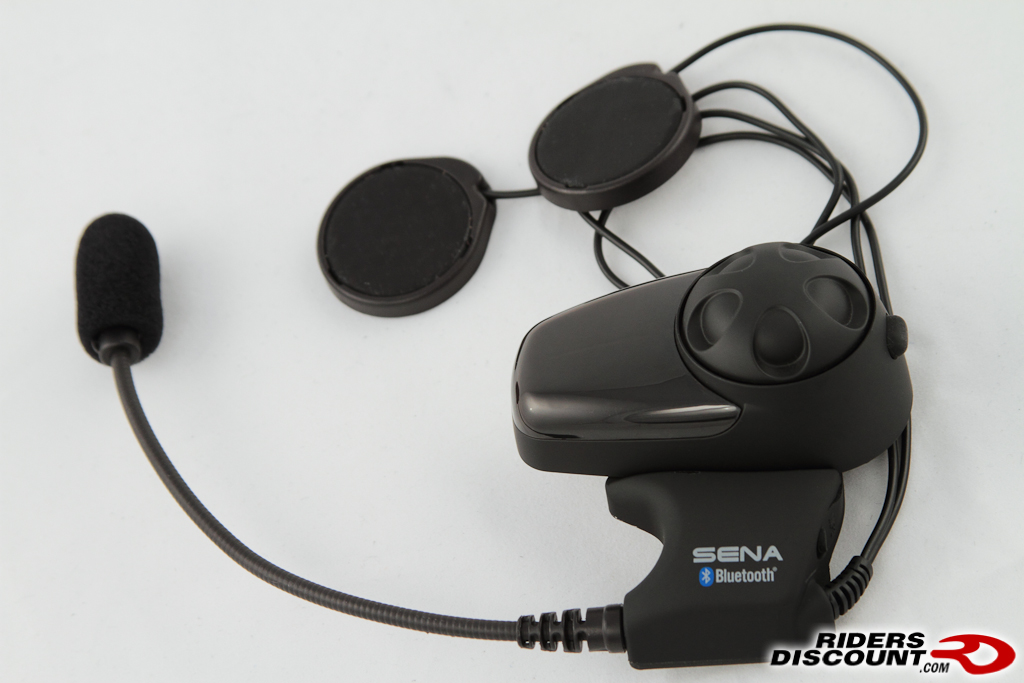 Headphone wires are smartly-placed at the back of the headset's base so tucking away excess cable is made easier.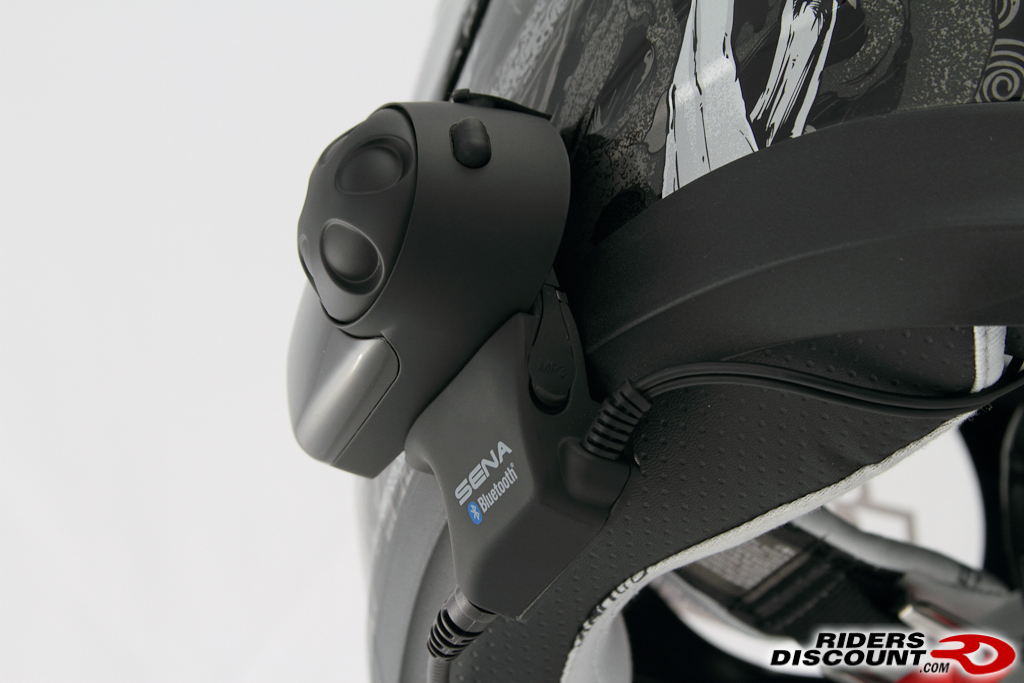 The SMH10's microphone boom is stable enough to be used on open-face helmets too.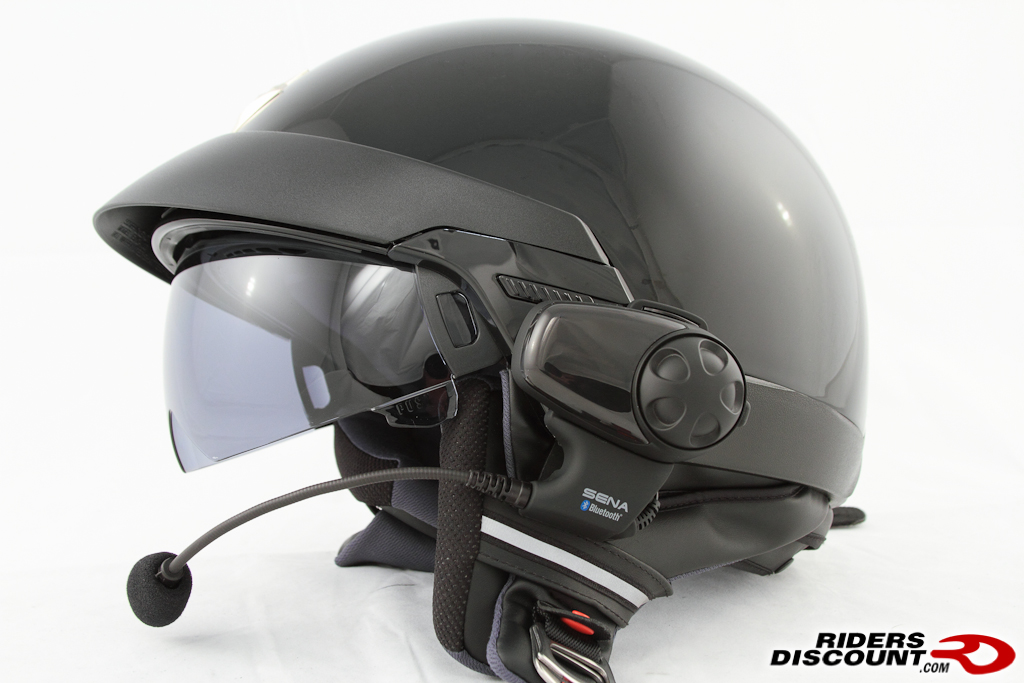 A USB port at the top aft of the communicator facilitates charging and firmware updates to expand the device's already impressive list of capabilities. The jog dial and control button are both easily manipulated with a gloved hand.