Discussion Starter
•
#1
•
I wondered if a Scotts Damper for a Wee would fit a V2 and since I had a mounting kit from a Wee sitting unused in my shed I thought why not have a go.
After removing the tank cover from a V2 I could see I was onto something, the bar clamps were a perfect fit but the bolts from the V2 would not work so I searched through my junk and found 4x8mx30mm socket head cap screws to take care of the handlebars and the mounting of the unit.
The front of the tank bolts to a bracket that is mounted to the frame with 3 button head bolts, I removed the 3 bolts and pulled the steel spacer out of the middle rubber grommet and then replaced the outer 2 bolts, I then cut the top off the middle rubber grommet so as to have a flat surface to work with.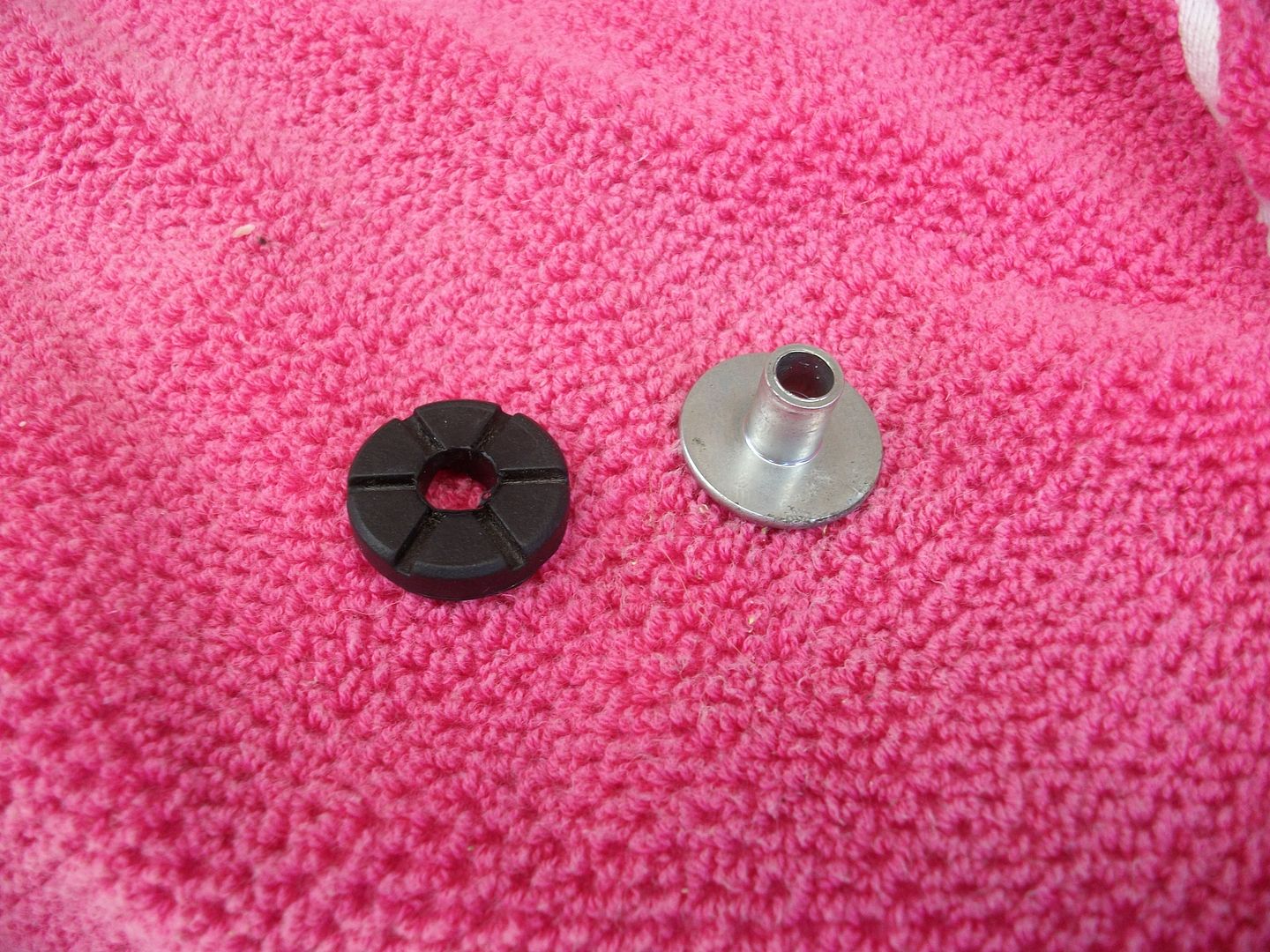 I then found the frame mount from the Wee was a perfect fit but I needed a new hole drilled just a little closer the upright for things to line up, this was easy with a drill and the photos will show the position.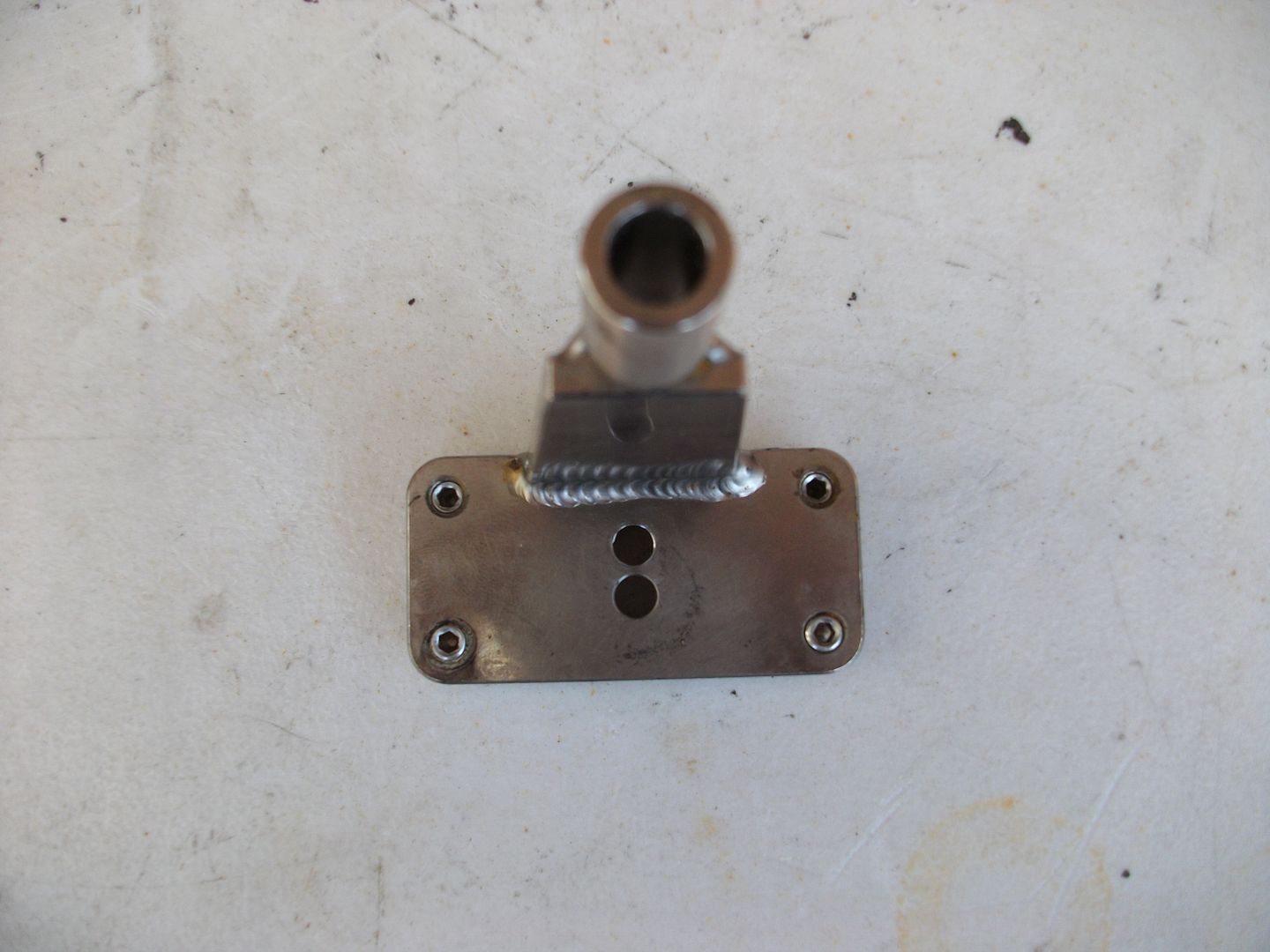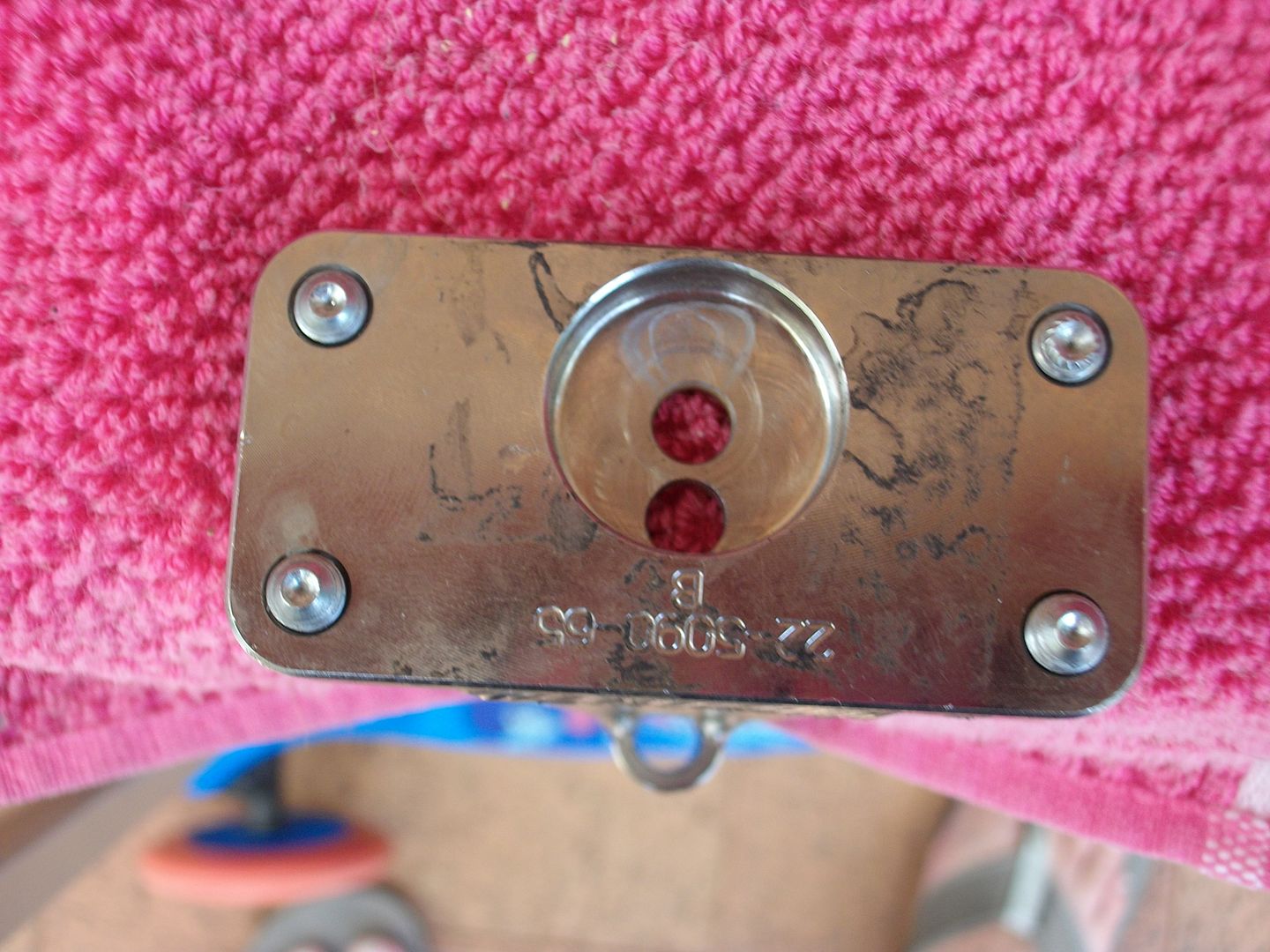 The Scotts mount centre pivot pin has a plastic collar fitted so you can set the depth, this is not required on the V2 so it must be removed.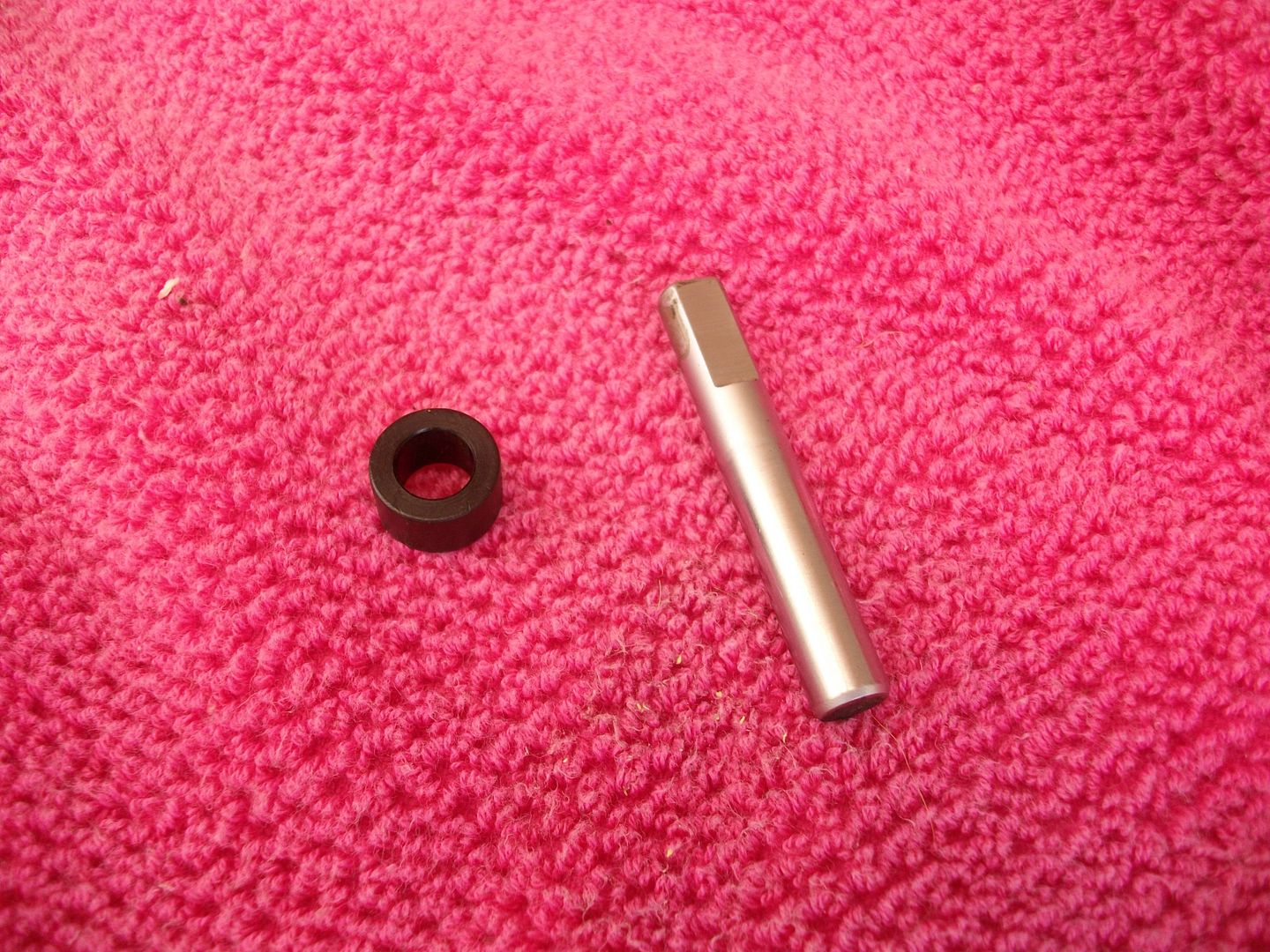 The 6m bolt I removed was replaced and then the grub screws on the mount were adjusted just like you would on a Wee.SORRY THAT PHOTO WILL NOT UPLOAD :furious: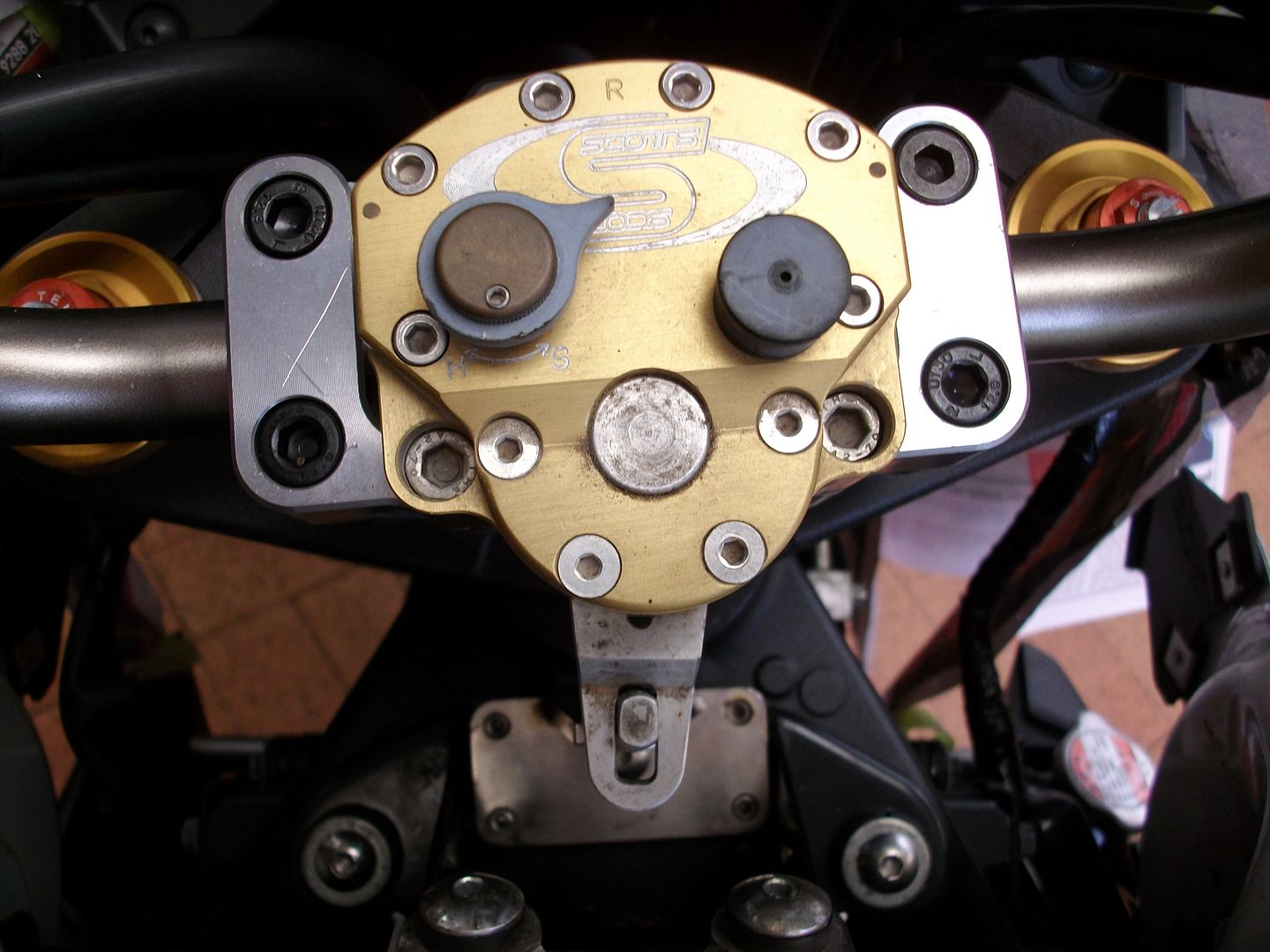 The tank cover fits back into place with no trimming or cutting required.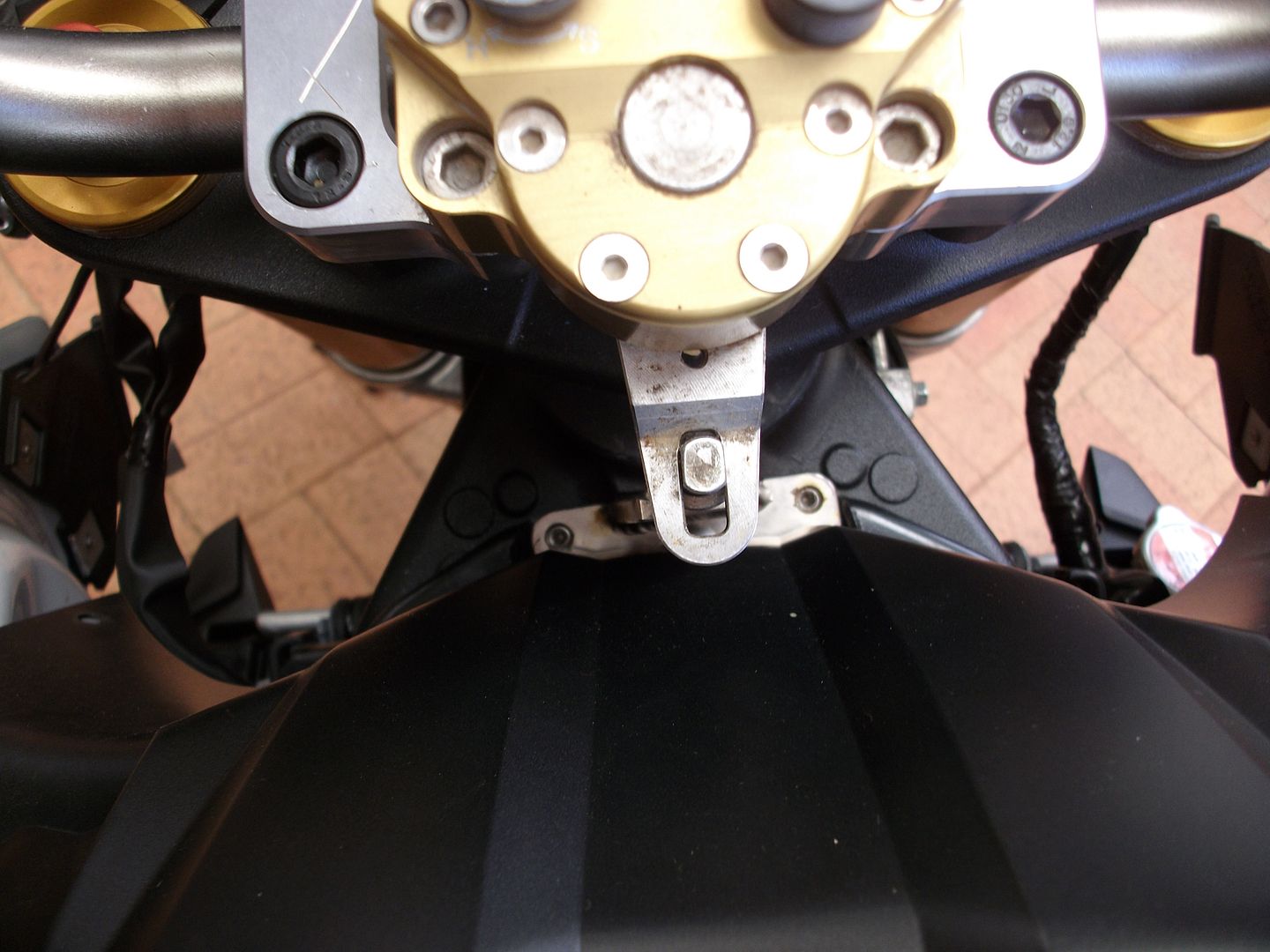 I made no changes to the bike so it can be put back to OME anytime.
Cheers Peter.