Discussion Starter
•
#1
•
I don't know what to call this thread! Really!
"Rubber Thingy Pops Off" Ummmm...No!
"Help Me with My Rubber Thing" NO!!:green_lol:
Whatever (as my daughter sometimes says) I have had this cover thingy drop off next to my kickstand 3-4 times. Fortunately it has always (1) been when I was stopped and (2) I actually noticed it before riding off.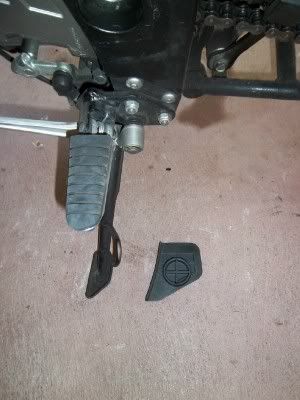 I tried drilling a small hole in it in case it was air pressure popping it off but that didn't help. I hate to glue it in place in case I somehow need to remove it for some maintenance.
Have any of you had this problem? What did you do?
Dave