Discussion Starter
·
#1
·
Hi Guys,
I'm new here, let me first introduce myself!
I recently (last april) came to Canada on a open work visa. After getting my motorcycle license in The Netherlands. Luckily I could transfer my Dutch license to a BC license without any problems.
My ultimate dream came through when I bought my '06 dl650 used. It wasn't my first choice of bike but man am I happy that I bought it!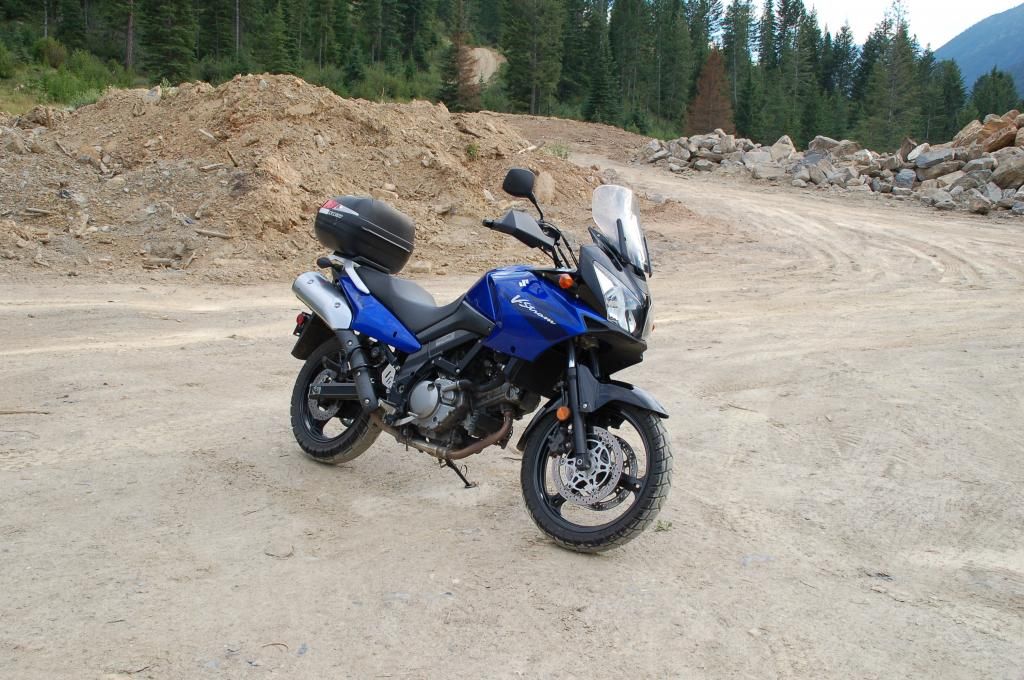 It was and still is completely stock. When I bought it from a guy in his late 50's (wild guess) in Coquitlam it had 60k something km's on the counter. but in almost mint condition I just bought it for $4,000 CAD. No clue if it was a good deal or not but for me it turned out great.
After buying all my gear, since I didn't own a bike in The Netherlands, I started driving it, man, what a feeling, driving through the Rockies here in BC is GREAT!!
Without any money left for real hard luggage I bought a couple bungee cords and strapped my backpack on the back.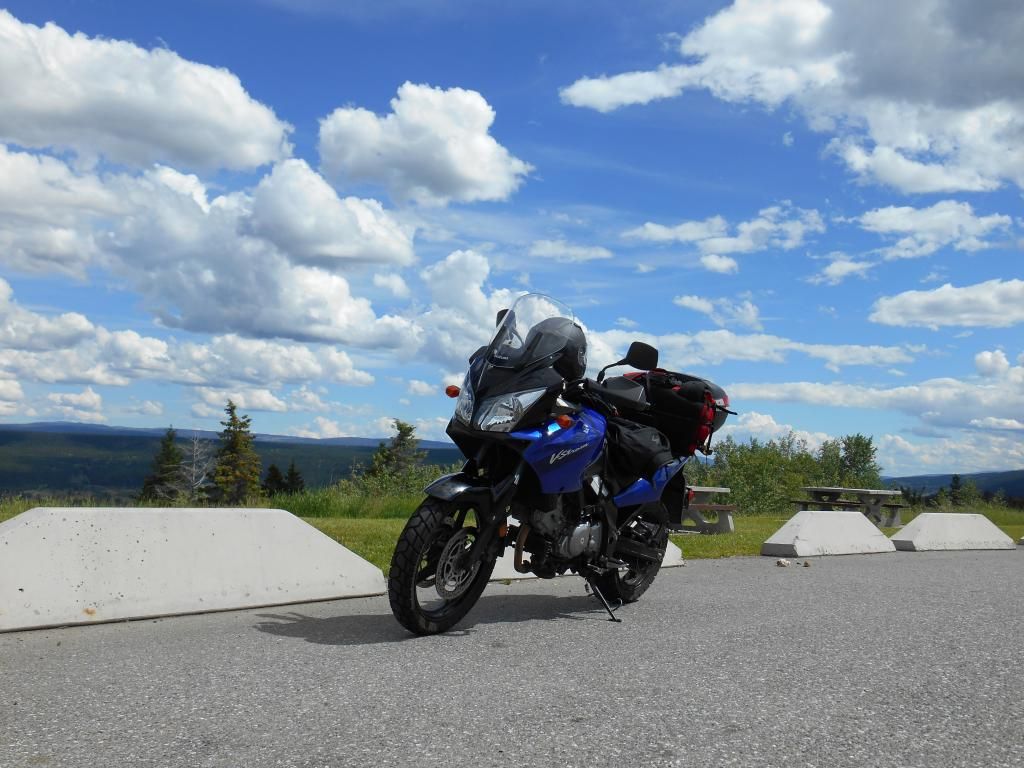 At the moment I'm living in Panorama BC and working on the resort. Hitting gravel roads wasn't the first thing that came to mind but well, it is a V-Strom so I decided to hit it!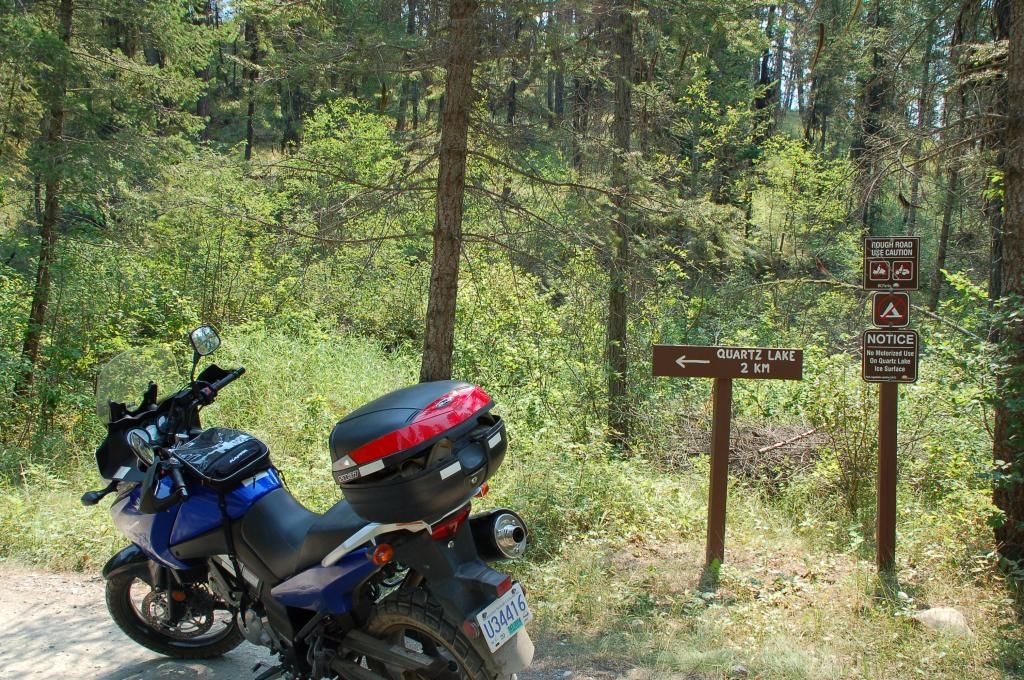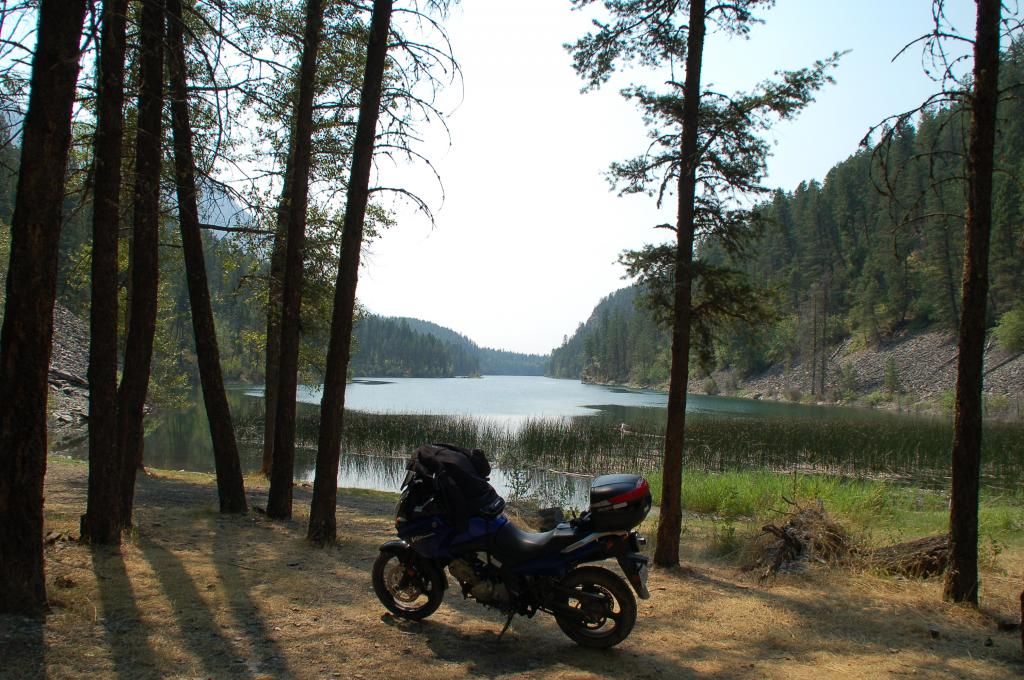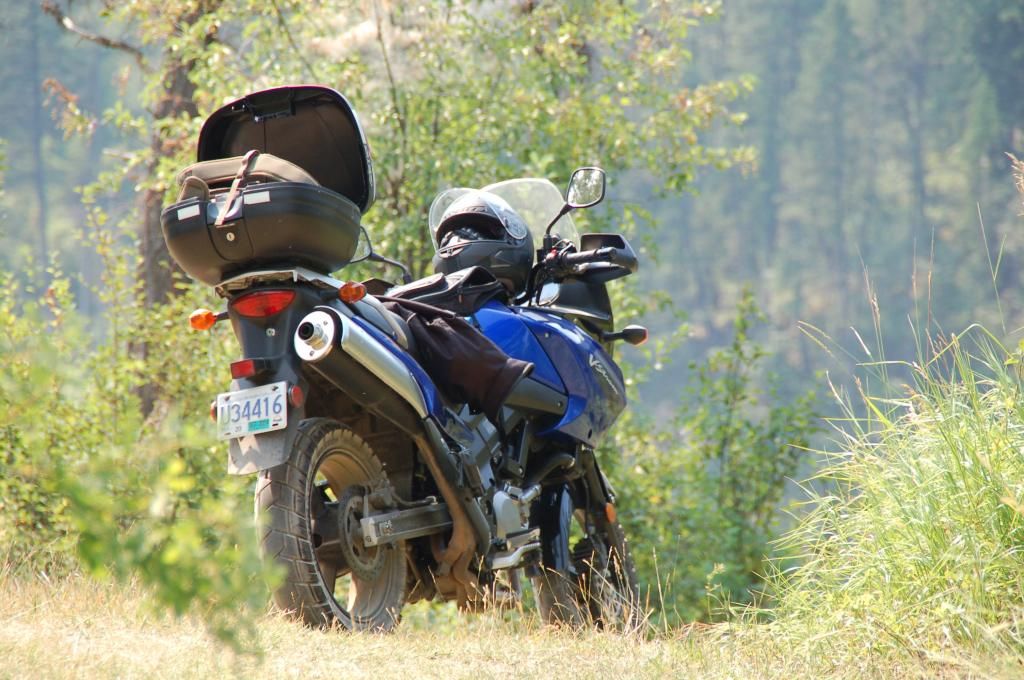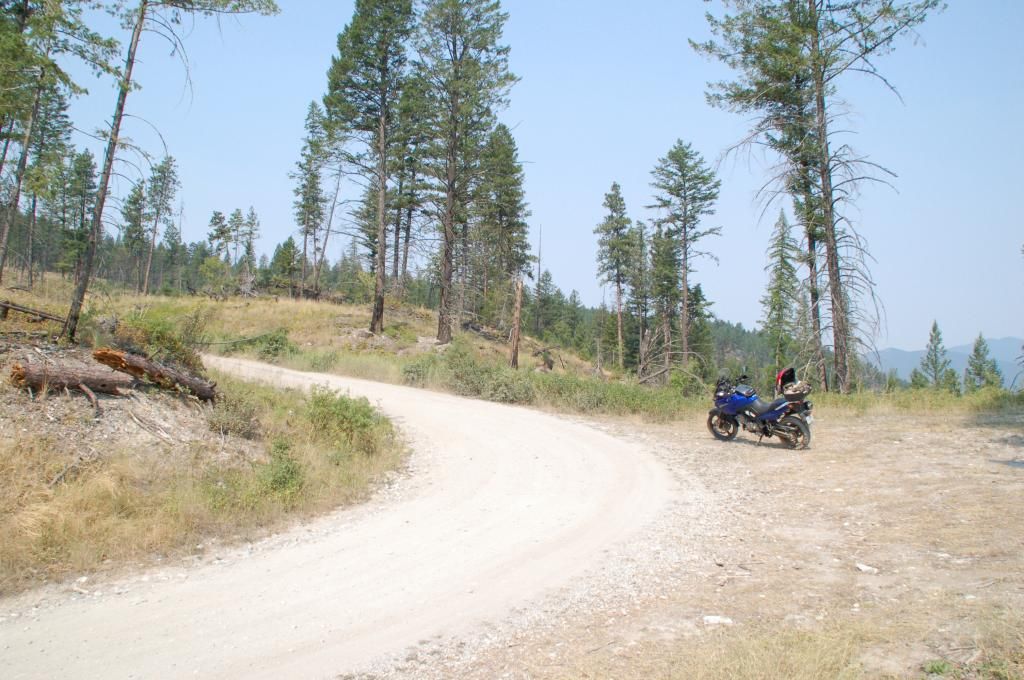 Man, I thought I could drive anything, until I dropped it on its left side while making a U-turn on a gravel road. :headbang::headbang: Luckily the damage wasn't bad, just some scratches on the fairing and handguard and a busted turn signal. No holes or cracks :hurray:.
Well, I've driven my buddy for about 4,000km now and it is ready for a new challenge. As my job here in Panorama is about to end and my new job doesn't start till late October I'm planning to ride to Los Angeles taking the 101 and the Nr 1 south. After I hit LA I will chill out in Vegas for a couple nights and head back up going past the Grand Canyon, Bryce Canyon, Yellowstone, back to Vancouver. I'm planning on sleeping in hostels in the big cities, and camping everywhere in between.
With a detour on the start, driving to Nelson, Revelstoke, Golden, Jasper, Prince George, Whistler and Vancouver I'm planning to cover about 9,000 km in the next 6 weeks.
Do you guys have any good places to camp going down the coast? Good shops to buy chain lube? Stuff like that? Any other tips? I'm driving all alone, should I get some roadside assistance contract?
I'm getting the bike serviced in Vancouver, any shops you guys have good experiences with? What should I get serviced? It will need fresh oil and a filter, the valve clearance hasn't been checked in ages, is this necessary?
Sometimes when waiting for a traffic light I smell a light gas smell, could the fuel lines be in need of replacement? Sprocket and chain are about 15,000 km old, I've been oiling the chain every 800 km's.
Hopefully I didn't bore anyone to death with my story, any input would be much appreciated!!
Ride on!