Discussion Starter
•
#1
•
So I'm tearing past my local Triumph dealer on my D-Tracker* when a flourescent orange burst catches my eye. I was in awe of the paint job as I went past then craned my neck even more to see it from the front. Wait a minute, I'd recognize that ugly face anywhere! I hop the curb onto the sidewalk, gawk for several minutes, then find the owner inside hanging out. He spoke great English and showed me all his farkles and some of the pros and cons of the paint job.
Although manufactured here, DLs are re-imports and have to be special-ordered (not stocked at any dealer); this is only the third one I've seen in 2+ years (plus Jim Davis's Vee).
He started with this 2009 Canadian model:
Then spent about $2500 to end up with this paint:
The shade on the sidewalk does not do the wheels justice; man, they are bright! SW-Motech bars and skid plate and PIAA lights: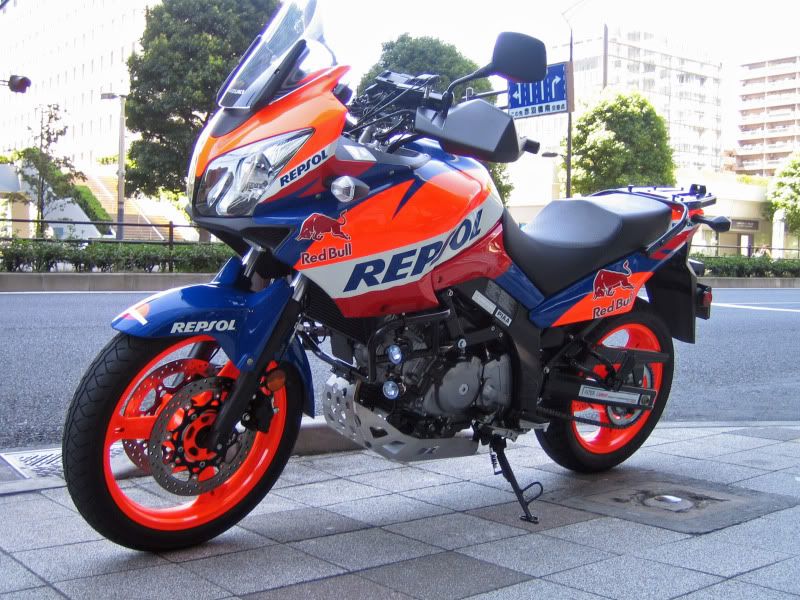 Japanese-branded GPS and voltmeter: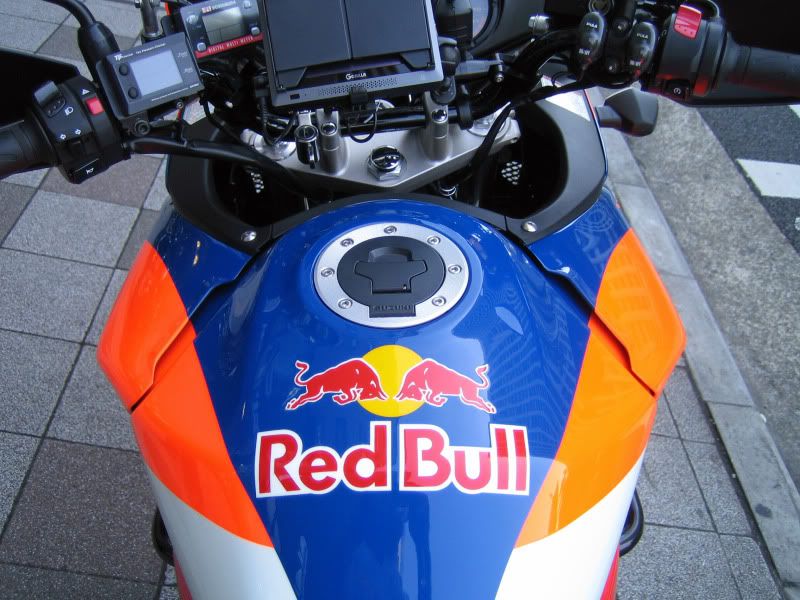 He said that the rack is by a brand called "Soft" and has a topcase (he showed me the key with the name on it), but it's a little difficult to search the web for "soft topcase rack" so I don't have any more info.
I ended up going home and grabbing my camera and changing bikes so we compared mods. Really interesting to see what he's had done to it.
Tom
* KLX250 in motard trim, pretty popular here. I bought it to play around at a 1km, 11-turn track - unfortunately, it's a two-hour highway slog to get there.