Discussion Starter
•
#1
•
I am the proud father of an awesome 5 year old son. He enjoys riding on my 08 Vee, but he can't yet reach the rear pegs. He has a back rest from the topcase and can hang on to the side rails, but I'd feel much better if his feet were firmly planted on something solid.
So, I made some peg bracket extensions.
I had the idea that alternator brackets would be easy to modify and strong enough to not bend. My extended family owns an auto parts supply store, so I talked to my uncle and he put some brackets in the mail to me.
This is what arrived:
Three pairs of different size and shape brackets showed up a few days later.
I tried a few tests with my boy and some zip ties.
I picked the large coma-shaped brackets and drilled an additional hole to bolt it to the frame holes.
I added some grade 8 hardware and $9 fold-up pegs and it's time for testing the final product.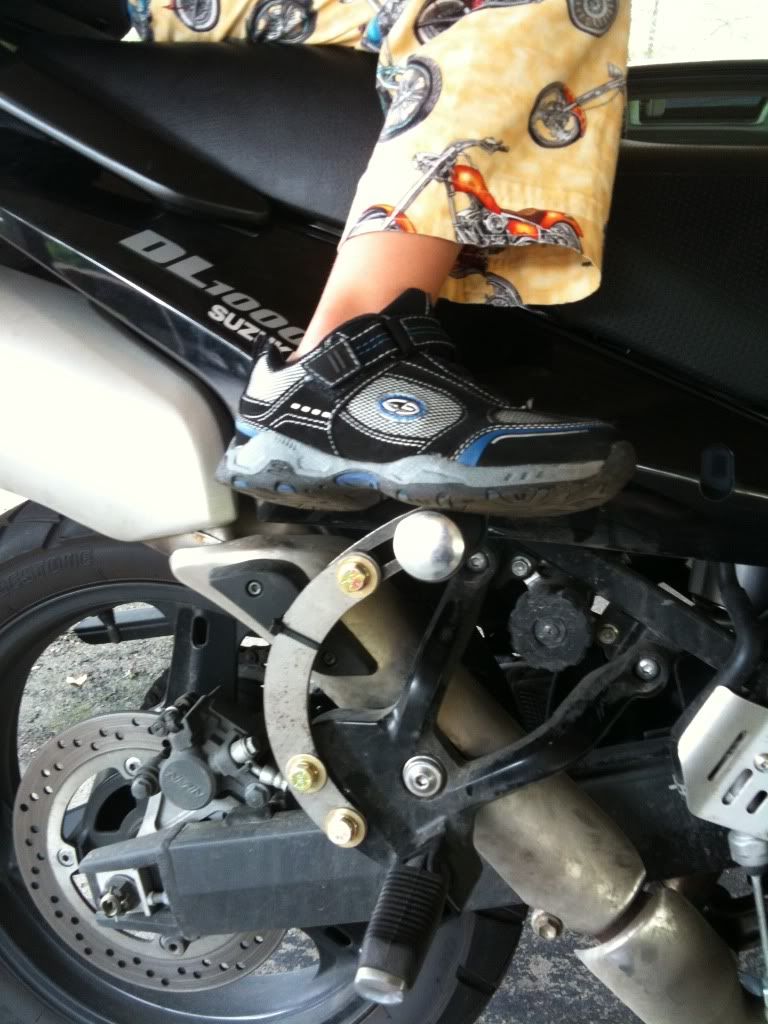 Works well. And looks good.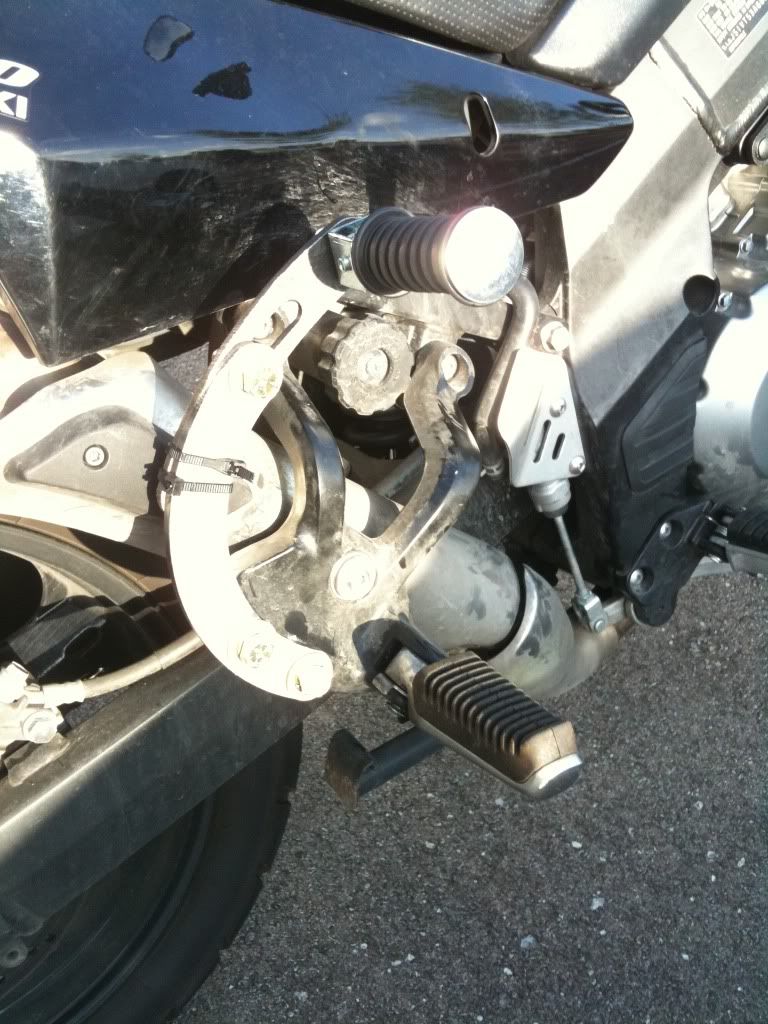 Simple project, but I thought I'd share the process and some pics.