Discussion Starter
•
#1
•
Got a bug up my ass the last couple days due to a topic in the Glee forum about raising the fender. It's been something I've been wanting to so for a qwhile now, but the topic got my ass in gear to do something.
http://www.stromtrooper.com/dl650-2012/176273-front-fender-mud-issue.html
Did some preliminary steps and determined that I didn't want to do surgery on the fender to accomplish this. This was all further complicated by the fact that I have a fork brace installed.
You can see here how the holes need to line up to raise the fender one inch. Holes are one inch on center.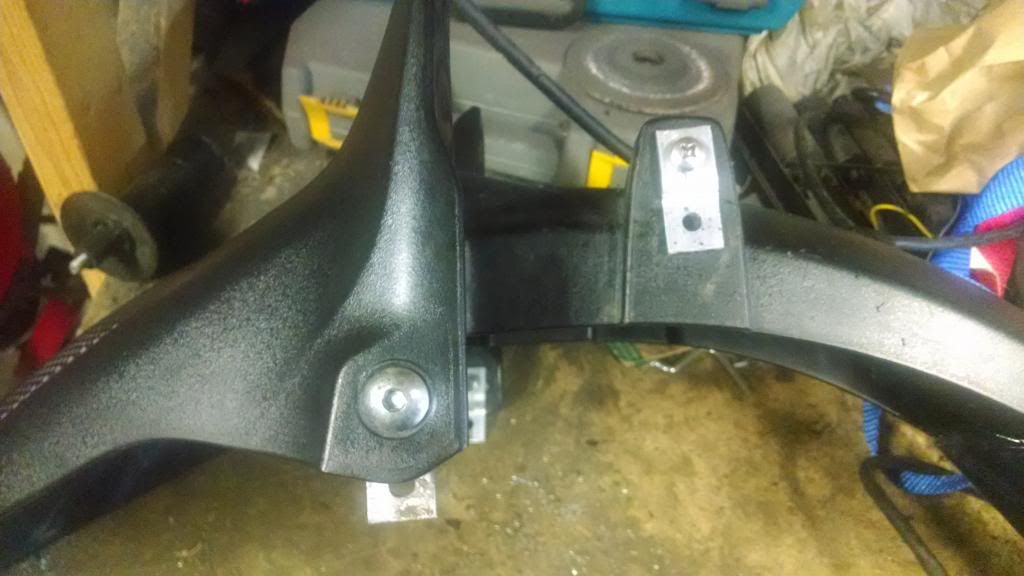 Slept on it overnight, decided to say "screw it", and went for it. Also saw a topic from ADVRider about someone raising the fender, and realized I didn't need the brackets for the rear mounting point. You can see here that my Superbrace would also contact the fender in various spots, and I didn't want to lose the brace in this process.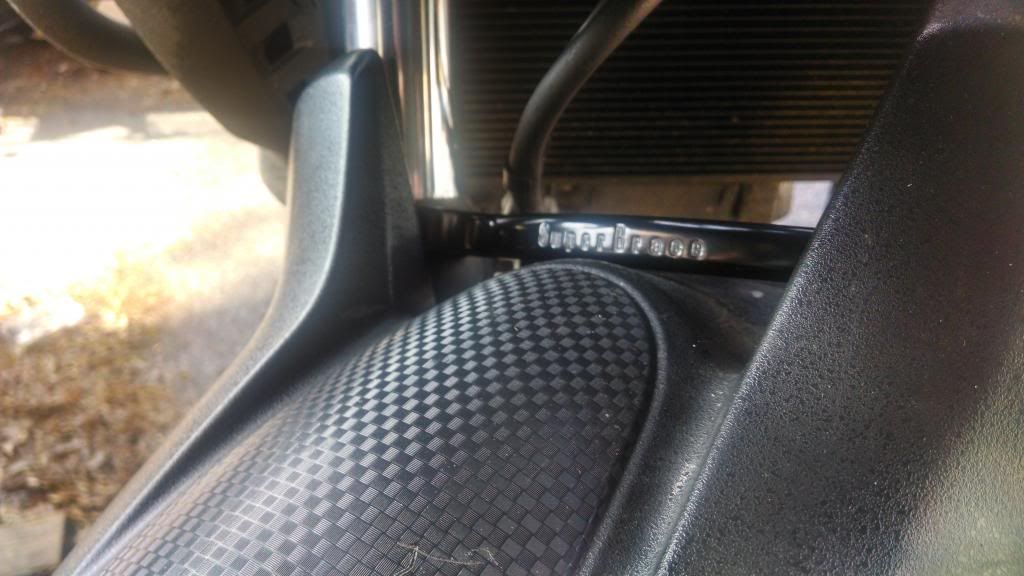 I'd already remolded the fender to provide better clearance, since the tube guards were already virtually touching the brace. Remolding in this case involved heating the ABS with a heat gun and using the bottom of a Bacardi bottle to reshape the plastic.
Then it was time to reshape the top of the fender and the mounting ears. Again I used the heat gun and a combination of the Bacardi bottle and an olive oil bottle. The first pic is a little deceptive, as the fender actually gets taller right where I put the indent. By the end I ended up having to deform the ears much more than is shown in the second pic.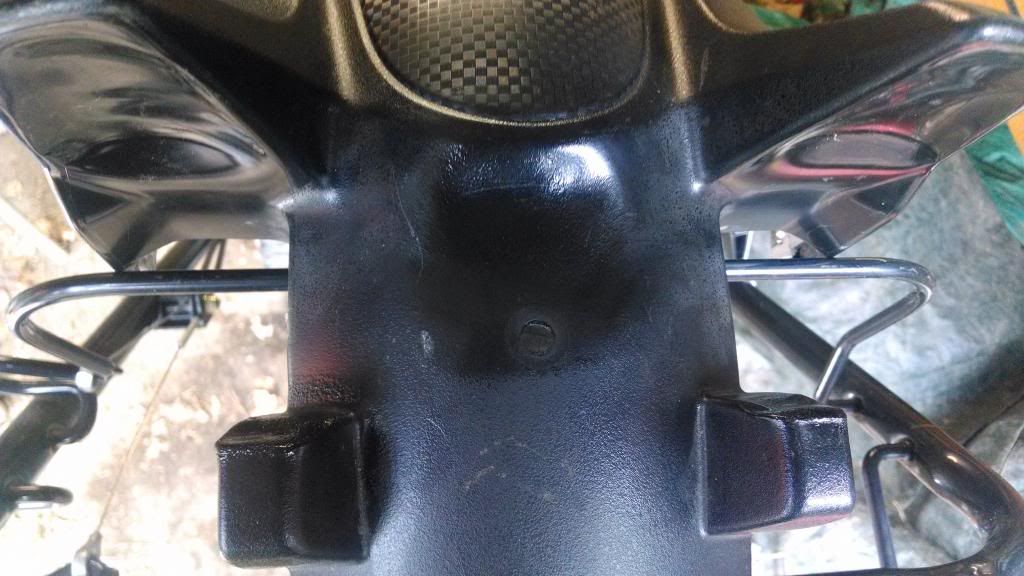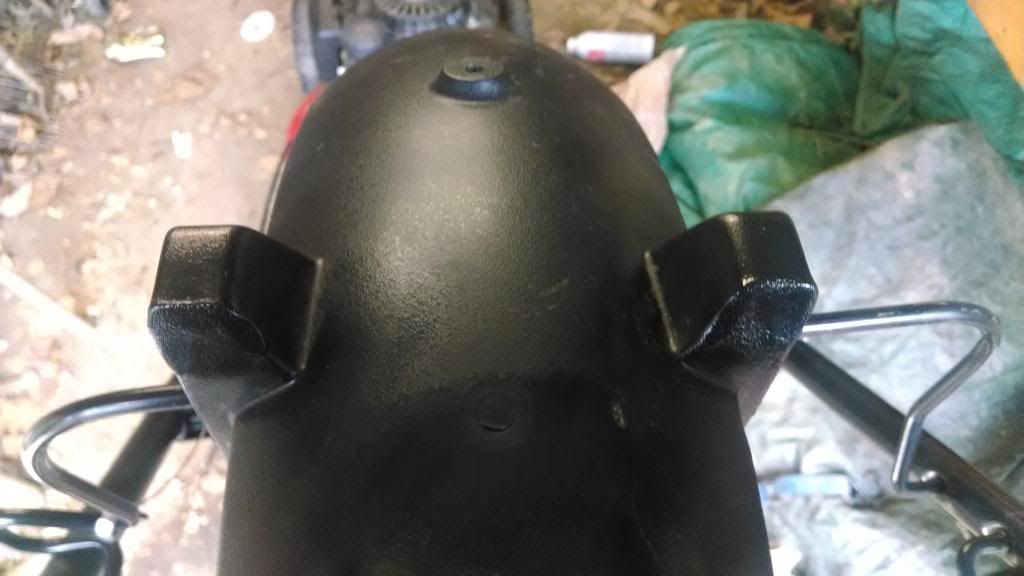 I cut and molded the fender at the front mount to accommodate the offset in the bracket.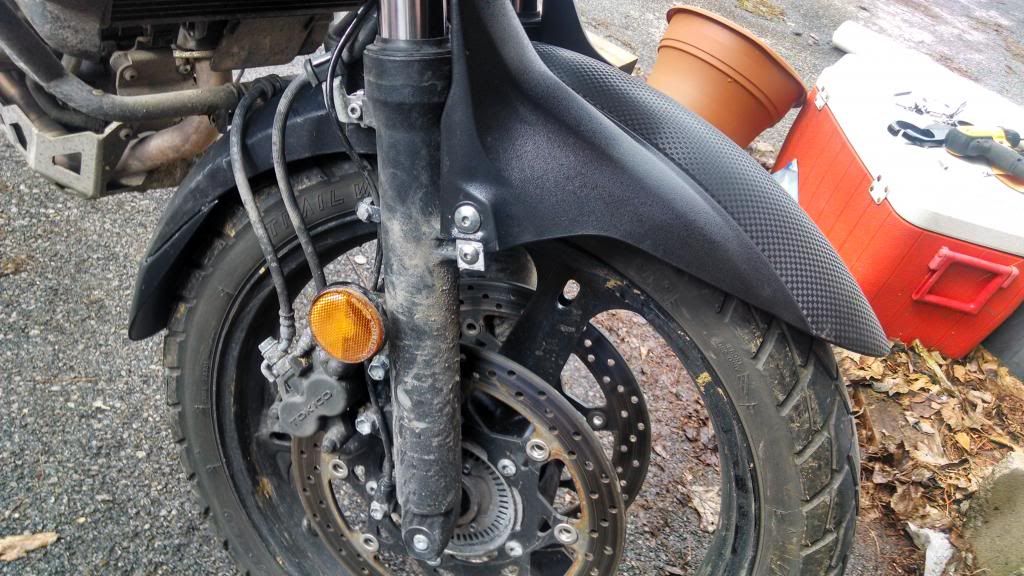 The final result with the brace reinstalled. I'll do a few small touches to clean up the look, but I don't think it looks too bad, even up close. The crossover brake line is stretched to it's limit with this 1" fender rise. So even without the brace limiting things, you'd need to replace the brake lines to raise it more,