Discussion Starter
·
#1
·
I posted this on VSRI, but also wanted to get as many opinions as possible.
My bike started filling the overflow tank when first shut off, then emptying the tank 90 seconds later with lots of slurping and gurgling sounds. From what I've been reading that is a sign of air in the system. With the bike cooled off the tank is sill empty and upon opening the radiator cap the level is clearly down. I saw one thread where a radiator cap took care of the situation. Looking at my cap, the coolant does not appear to be escaping from the cap. Also the hoses appear to be free of leaks. But the loss of coolant is obvious when looking at the area where the radiator bolts to the cylinder head.
I am unable to see any coolant running along the bottom of the radiator to the bolt. The only logical explanation I can come up with is the place where the bolt flange is welded to the bottom of the radiator is split and causing the leak. Looking at the pictures is there another possibility I'm not considering?
Cap is dry
cap side hose is dry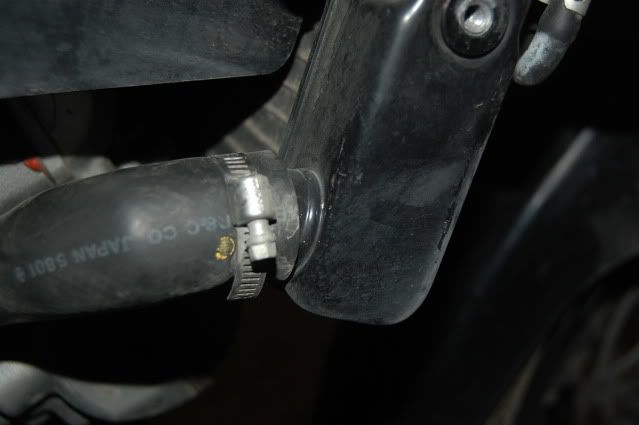 left side hose is dry
underside of radiator is dry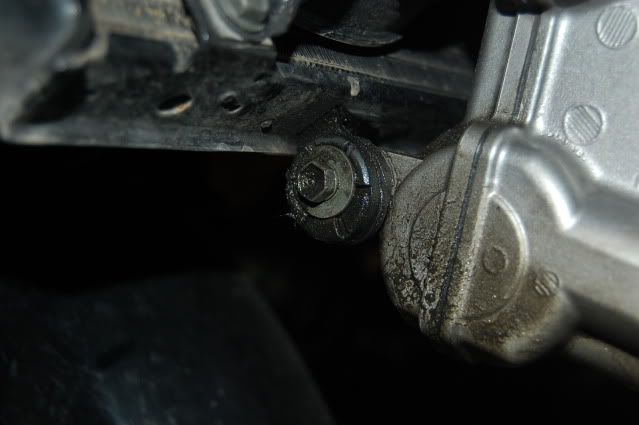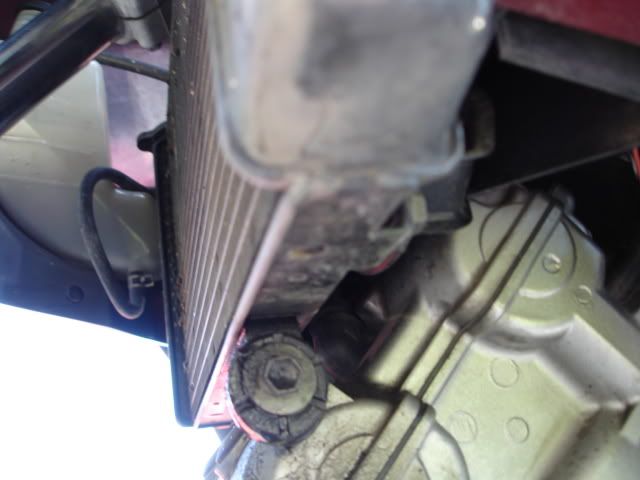 bolt is very wet