Discussion Starter
•
#1
•
Ordered a set of Pivot Pegz MK3 from AltRider. They aren't cheap but if you're going to have the bike for a long time, why not?
Took just a few days for them to show up at the front door.
Compared to stock.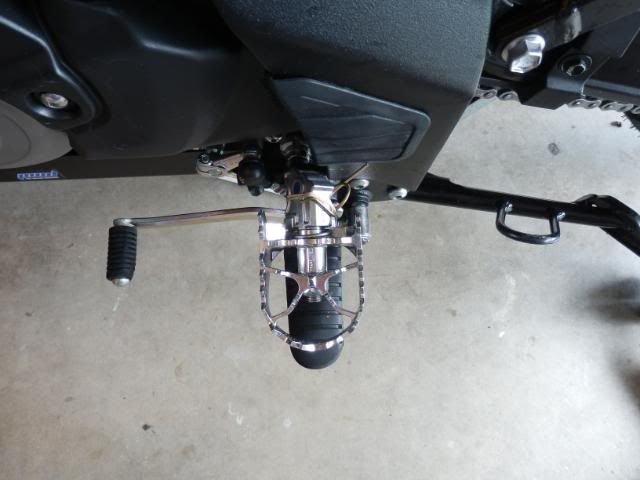 Couldn't be easier to install. I'd read on earlier reviews of people having to grind or file a little on them so they'd fit in the stock brackets. They were drop in with no modifications at all! All you have to do is remove one C clip on the end of the main retaining pin.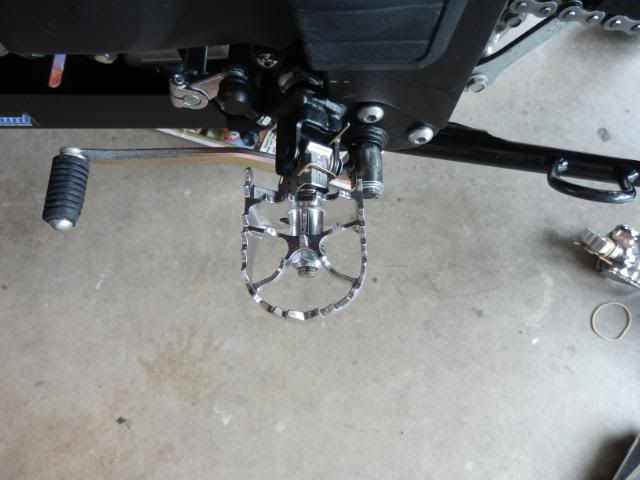 I won't be using my Wee on anything more serious than a few dirt roads so I sprung for the Toppers (plastic covers with a less aggressive surface). They're held on by four supplied zip-ties.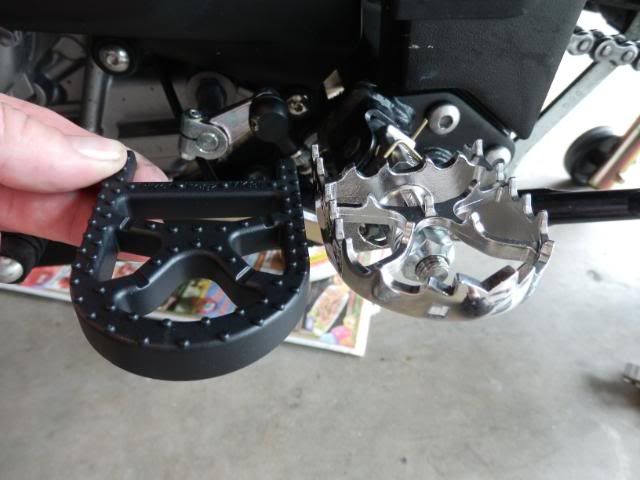 I haven't got a chance to ride with them on yet. I may have to adjust the shift lever slightly, not sure yet but the brake side is fine.