Discussion Starter
•
#1
•
Well, I've been looking for a replacement for the OEM blinkers for a while. The other day I finally did the o'le "soft drop" and shattered the right front lens and cracked the housing. So,.... what better time than the present right? I found a pair of Oxford LED indicators at one of the local shops, and decided to try them out.
They were 49.95 CDN for the pair, and this included two 10 watt load resistors if you don't feel inclined to change the blinker relay.
Installation is very straight forward, I'm leaving the rear OEM indicators for now, so I didn't install the load resistors. I cut the OEM connectors off the bike side and replaced them with bullet style connectors that matched those already on the Oxford indicators. One thing I would suggest is that you buy a couple of extra nuts to use as locknuts behind the supplied nut. You cannot tighten the supplied nut down very hard, as all it does is compress the rubber stalk.
I like the profile and the flexibility.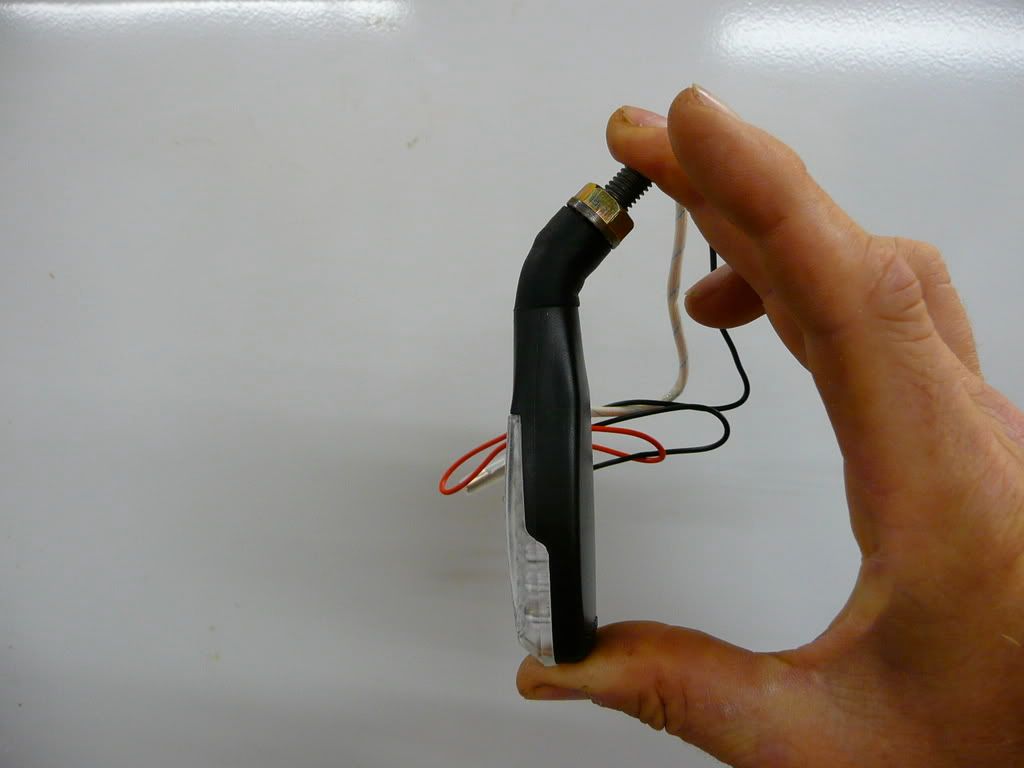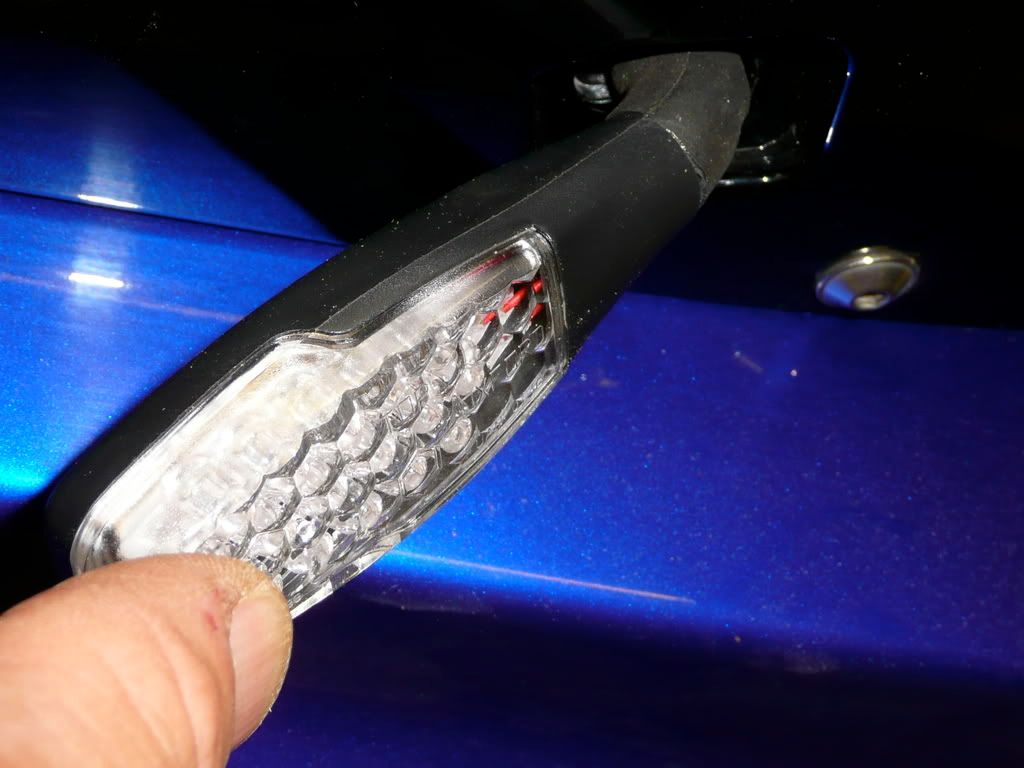 As for brightness, I don't think they are really any brighter than the OEM indicators. IF you look absolutely directly in to the LEDs maybe, but the light doesn't radiate as well as through the OEM lenses.
It is really hard to catch both lights at full intensity, as the LEDs light instantly and the incandescents fire a little slower, but here is one of each.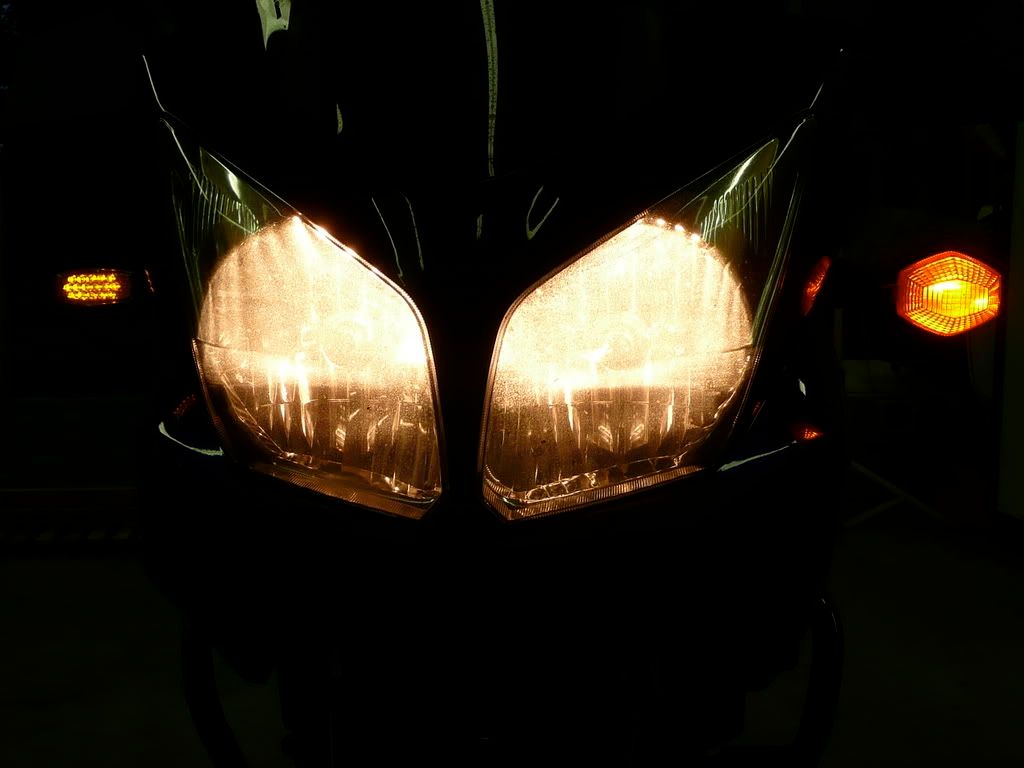 And here is the pair.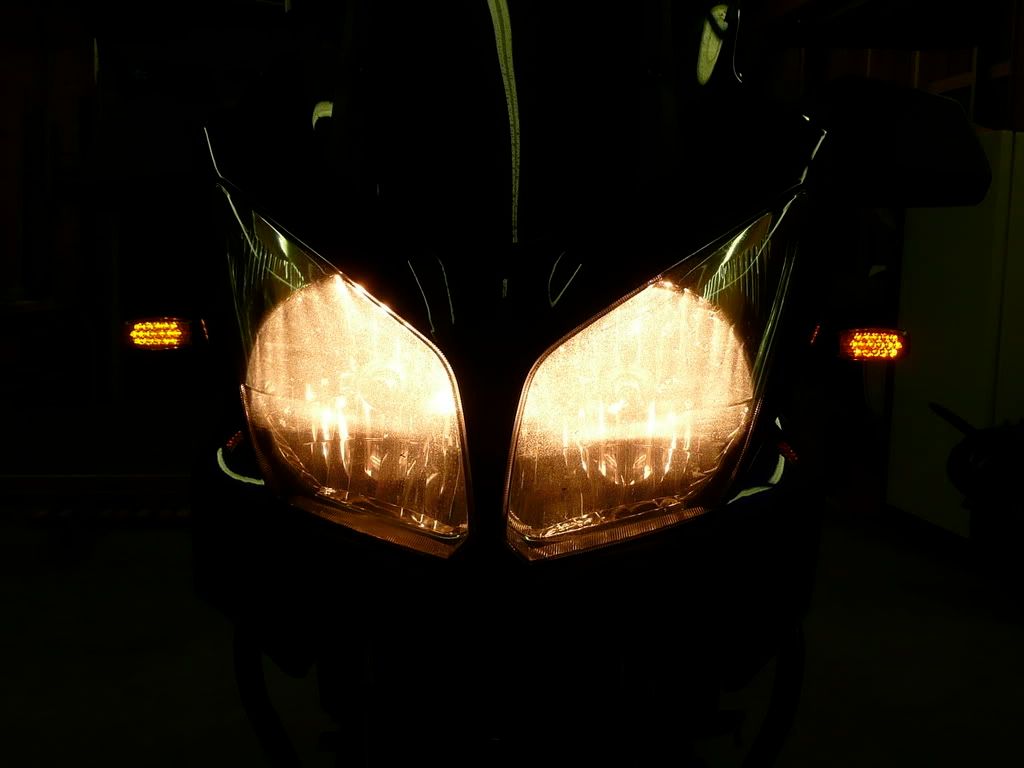 So for those of you looking for lower profile, power saving indicators here is an option to ponder.