Hello all,
I'll flush out of the product listing as time permits, but wanted to introduce ourselves to those who do not know us. Adventuretech started with the encouragement of riders like yourself. After fellow strommers learned I was an engineer with CNC manufacturing capabilities they suggested a thread titled "Have CNC equipment, need projects." This lead to a line of products requested by V-Strom owners with the communities input to the designs. We also had the goal of keeping the costs of products we made at at about half the price of commercial offerings at the time. We mainly target what fellow riders consider overpriced items, and strive to fill holes in the V-Strom aftermarket offerings.
More to come, but here is an overview of our products.
>5,000 happy Strommers can't be wrong
V-Strom Owners asked me if I could build an alternative to the existing commercial forkbrace offerings. With input from V-Strom Owners we came up with the brace below that exceeded all expectations. It's about half the price of the you-know-what brace and according to side-by-side comparisons on identical bikes performs better. It's powdercoated to match your forklegs and looks like it came stock from the factory. Installation takes 5 to 10 minutes depending on whether or not you read the instructions.
$85 + postage. See our website for details.
AdventureTech, LLC. - Home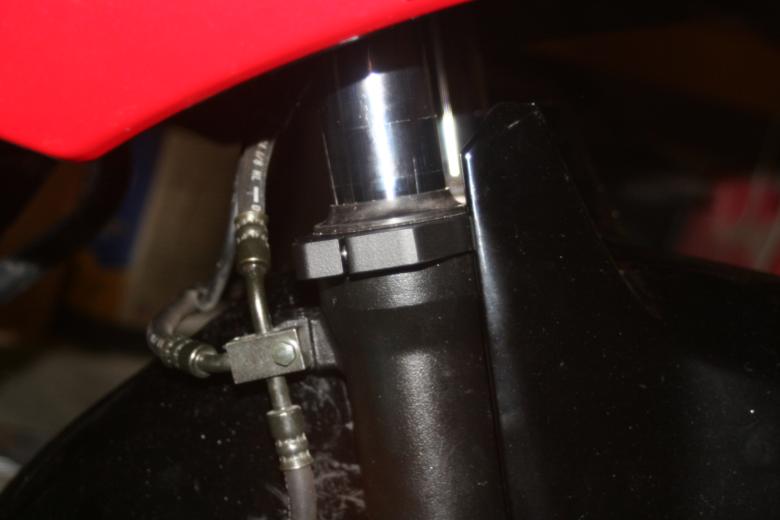 For fork brace reviews see this
thread
.
Mirror Extenders (1/2 the price of a major supplier and less than a third of the genuine Suzuki Extenders)
I started making these mirror extensions at the request of others. I didn't even know I needed them, but when I installed them on my own bike for testing I was very happy to find rear view greatly enhanced. Also, and this is no small also, they can reduce mirror induced wind turbulence. Myself and others have noticed decreased wind noise after installing the mirror extenders. They are powder coated to match the stock gear and according to my wife "look like they came with the bike."
The DL650 left extender is the same but uses a 15mm spacer and longer bolt.
$29 (DL1000) and $33 (DL650) per pair.
See our website for details
AdventureTech, LLC. - Home
You can also opt for a farkle mounting (e.g., ram mount ball) to be added to one or both of your mirror extenders. They are +$5 each, so if you want just one farkle mount add $5.00, if you want two add $10. Typical installation of the farkle ready extender is on the left, but they are interchangeable and can be switched from side to side.
Below is the mirror extender with the extra room added for mounting a farkle. Shown is a "ram-mount medium ball." I recommend the 10 mm -1.25 threaded version. The farkle mount is good for a camera and light weight items. I recommend my Over the dash GPS mount though for GPS units.
For mirror extender reviews see this
theard
.
Over-the-Dash GPS Mount
Again, at the request of a fellow Strommer I made this above the dash GPS mount and priced it at less than 1/2 of the existing commercial offering. I use it myself and like it very much. The four bolts holding the mount make it very stable and
it comes with a 1" ramball
and works best with a short "arm." Works well with smart phones and X-brackets as well.
Reviews and more detail can be found
here
.
The GPS mount with ball is $60 + a charge for postage and envelope.
Shelf for Axillary Switches, Electrical Sockets, and Voltage Meters
This was my first product. Each shelf comes with "two free holes" of your choice. They are $45 + $5.00 postage within the US, $7 to Canada and Mexico, and $9 worldwide via first class United States Parcel Post.
They are made of 1/8" 6061 T6 aluminum. The face (surface that is visible after mounting) has a brushed finish. For an additional $5 I can powdercoat the shelf matte black (matching the black hardware on the handlebars).
Mine (above) supports a powerlet, a grip heater switch, and a LED Battery Gauge with Remote Flush Panel Mount LED
the DL650 shelf mounts using the two existing cable guide bolts. Some adjustment to the cable guides may be necessary depending on what you install. There is no problem with cable clearance on either side.
I will include TWO ROUND HOLES (one on each side) and a round center holes if desired to fit your needs at NO Charge, or you ship it with no holes at all. For square or rectangular holes (e.g., Datel volt meter) add $5.00.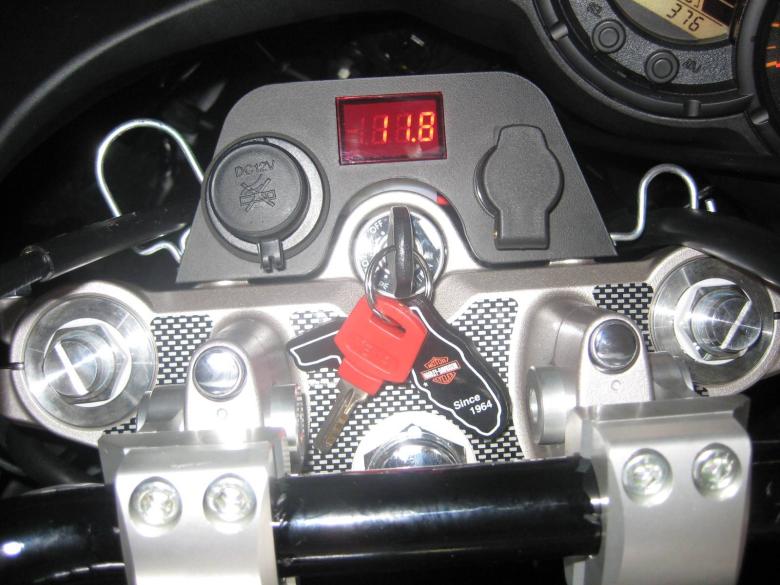 See below for DL1000 pic. The DL1000 shelf mounts on the right cable guide and upper left triple clamp bolt.

See this thread for more options and reviews.
Rick's Auxillary Shelf
DL1000 Rear Spacer Exchange Program
"Over 220 Happy Strommers Served!"
After MasterMike sent me his drawings I came up with another approach to the spacer modification that achieves the same results slightly more economically ($35 + promise to send in your spacer + shipping). Instead of machining whole new spacers I am running a spacer exchange program.
Here's how it works..
Receive a re-machined stock right hand spacer (2mm removed) and a new additional 2 mm left spacer.
Install on your bike (instruction are
here
part way down the page)
Send me your stock right side spacer to be re machined and added to the exchange program pool.
See our website for details
AdventureTech, LLC. - Home
See this thread for details and instructions.
Rick's DL1000 Rear Wheel Spacer Exchange Program
[size=13pt]J&M CB Mount for V-Stroms
The J&M mount below works with the mirror extenders sold
here.
The combination of the mirror extenders and this mounting place the J&M radio in an ergonomically correct and proper location for a V-Strom.
The J&M mount is $25 when purchased with mirror extenders or applied to a set of mirror extenders you may have already purchased. I will need to know the year of your bike and whether it is DL650 or a DL1000.
See the
mirror extender thread
for purchase information.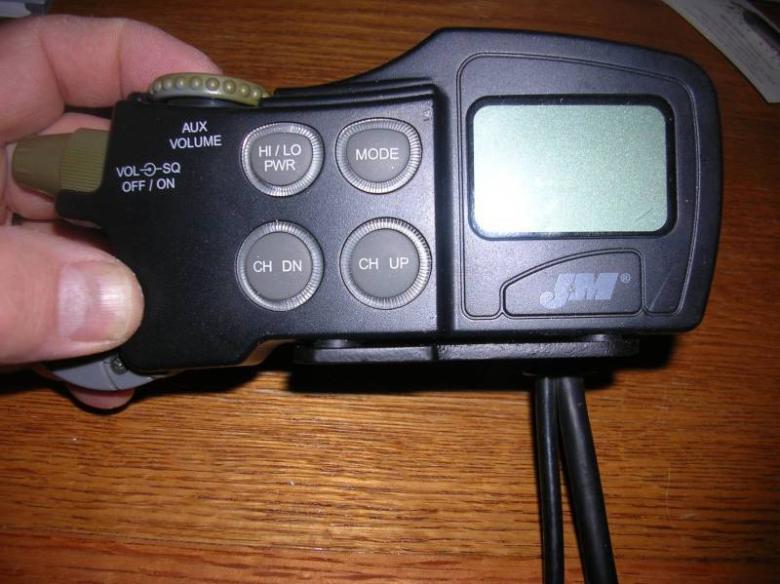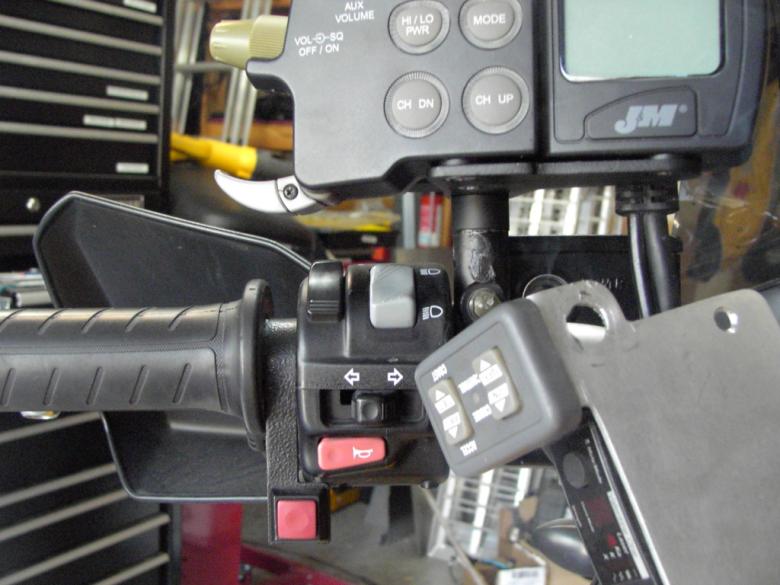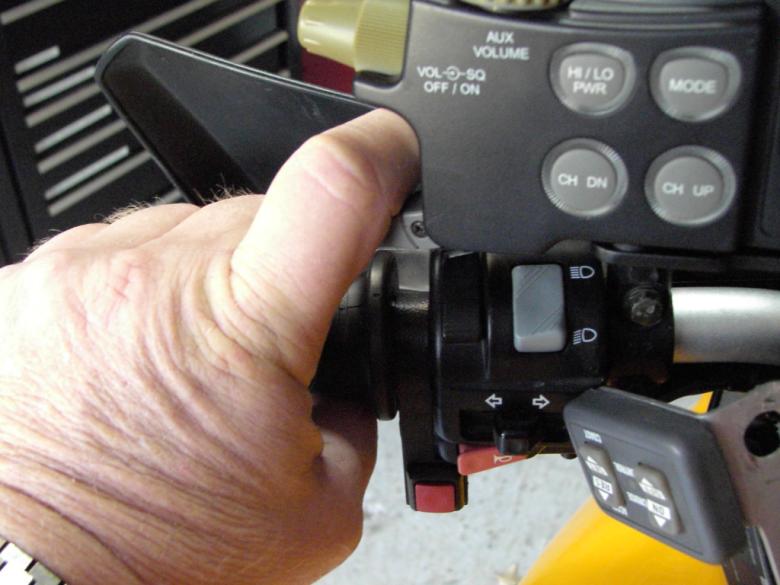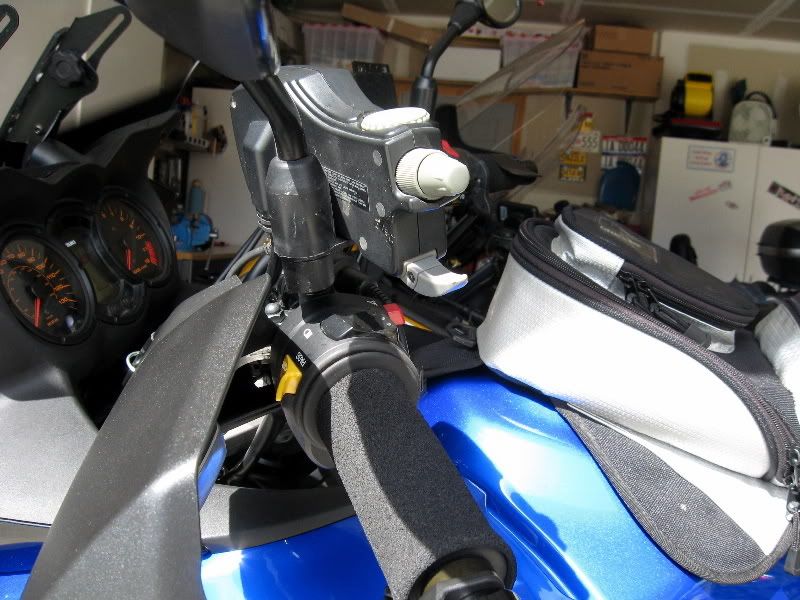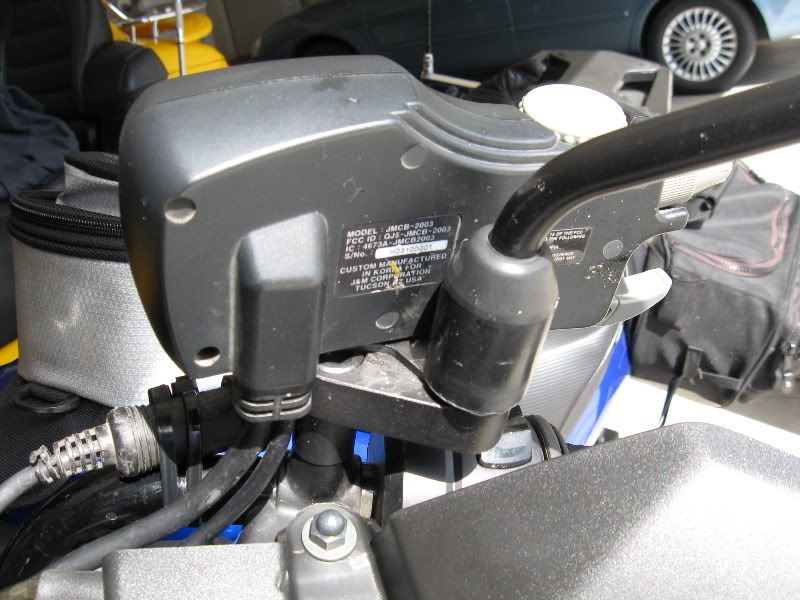 Background on the development of the extender can be found
here.
$50 Footpeg and Control Lowering Kit
The footpeg lowering kit instantly became one of of our most populer items. Riders with all inseam lengths appreciate the reduced knee bend.
The fully complete kit moves both the footpegs and controls 1" lower and 3/16" forward. Unlike peg relocation kits that move only the pegs leaving a strange reach for the controls, this kit preserves the stock relationship to the controls. The feel is completely stock except with a much more comfortable bend at the knee.
It looks simple once it is figured out and made. I spent an embarrassingly long time figuring it out though.
The bolt on process is super simple.
Controls feel like stock. No weird reach for the levers.
The gear shift side was surprising simple to adjust. Simply remove the pinch bolt on the gear shift shaft, slide the gear shift off and then back on again in a different position. Done.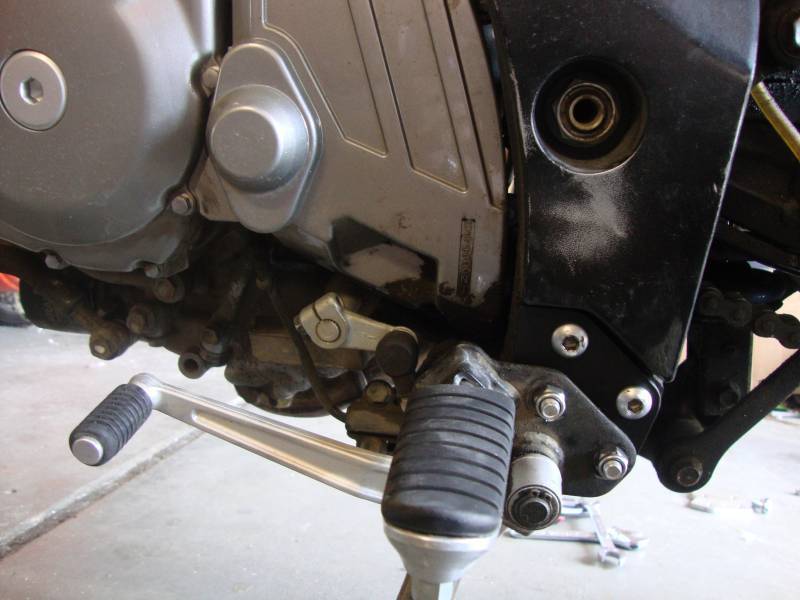 The full thread canbe found
here.
At the request of fellow Strommers, I have made a bolt-on bigger kickstand foot for the V-Strom. The design follows the typical requests. It is intended to work well, be durable/problem free, blend into the design of the bike, and be cost efficient ($25).
Simple 2 minute bolt on installation.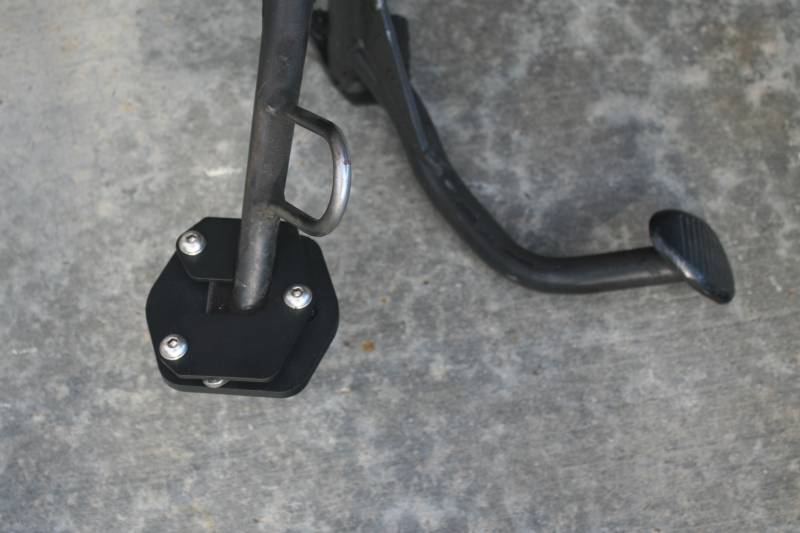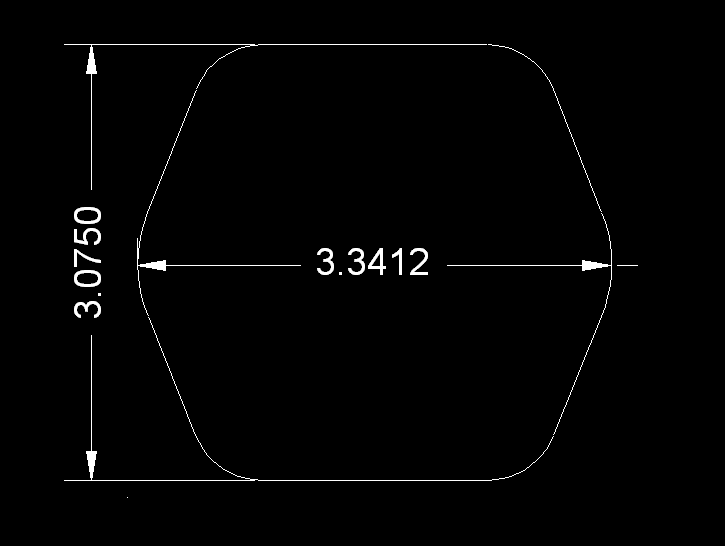 Details can be found here
thread
.