Discussion Starter
•
#1
•
Took the 650 out for a ride today March 25th.
The forcast promised better weather, sunny and 12C. Waited until 11:00 for the sun to break through. When there was a brief break in Port Perry, I jumped on the bike and promptly rode into a fog bank in Uxbridge that persisted to Newmarket. Spent some time looking for clear skies and realized it wasn't going to happen.
It was a nice ride although a little short, maybe 150 km.
made some discoverys.
1) The modular helmet I bought yesterday fits good and is very comfortable
2) With the windscreen in the middle postition, I get a lot of turbulance around my head. Not as much as in the lowest position. Time to try the third position although I don't like the way the bike looks when the screen is up so high. Maybe we should start another wind screen Thread......Okay maybe not!
3) When I take the liner out of my power trip jacket, essentially leaving me with a summer jacket with armour, my XXL Snowmobile jacket fits comfortably over top. Makes me look a bit like a linebacker but It's toasty warm AND safer and financially attractive at this point.
4) My mirrors give me a great view of my shoulders and elbows.
This ones for Keith. I believe he is a Tim Hortons fan.
The problem with pit stops is that you then need pitstops. Fortunantly, in Canada we accomodate.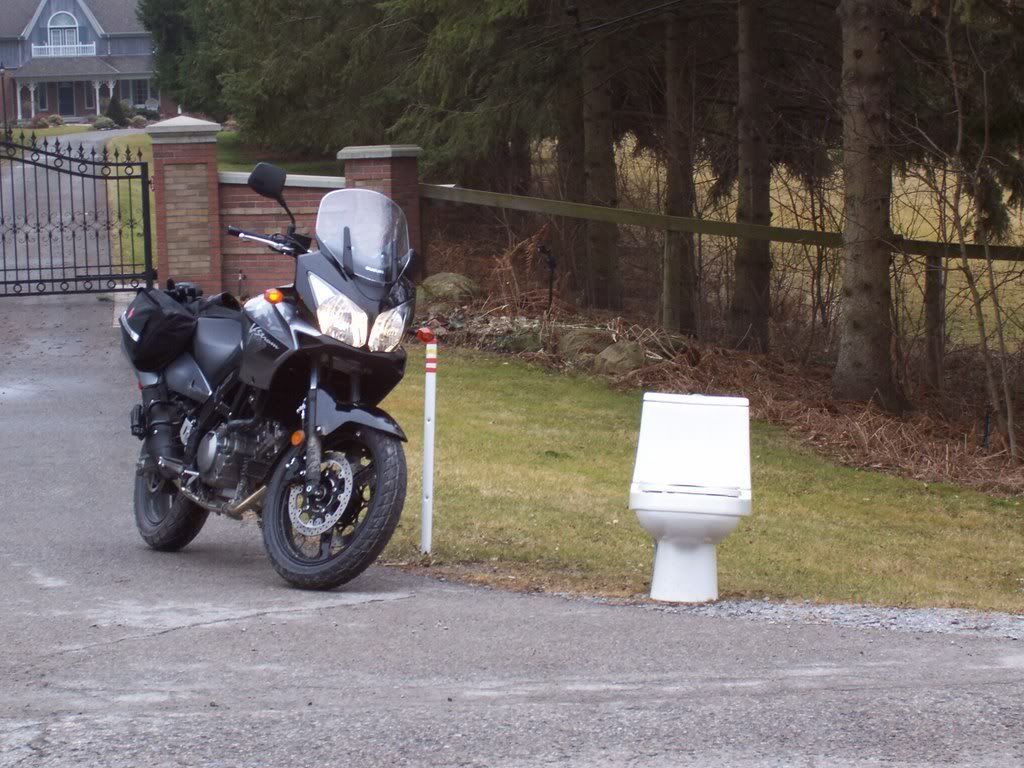 For those of you who are local, This is at the end of the pier in Port. Just past the sign that says no motorized vehicles allowed.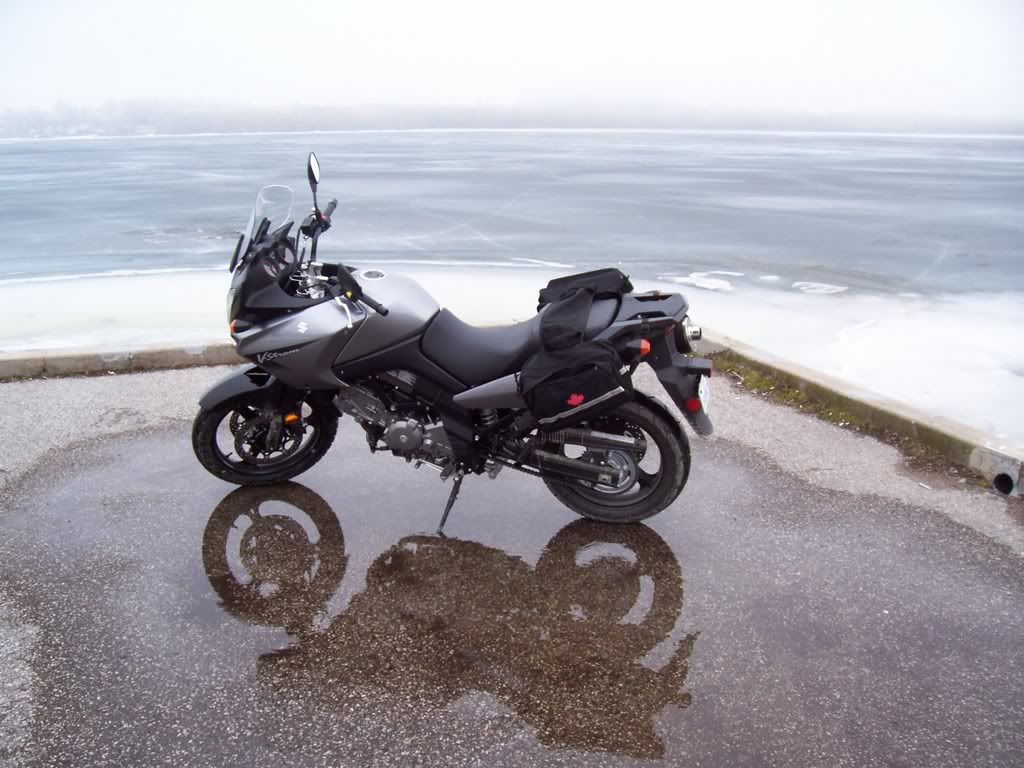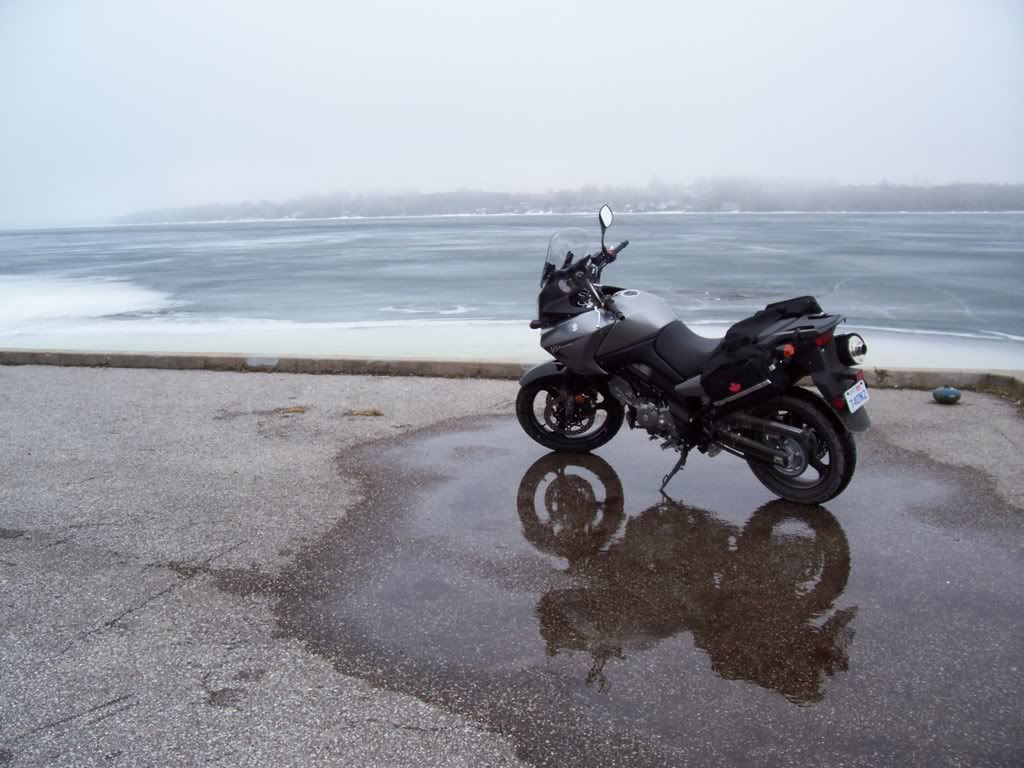 Looking forward to warmer weather this week.