Hi Everyone; The Nissin Radial Master Cylinder effectively transforms the DL650 and DL1000 Front Brake Lever on your bike.
Discounted from MSRP Price of $244.99 to $198.95 for Stromtroopers.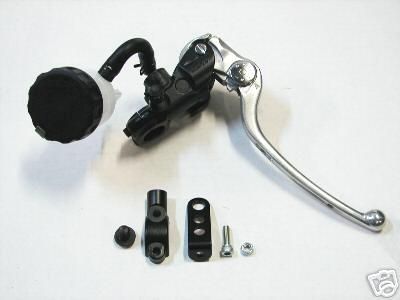 This is the best budget based Front Brake Master Cylinder fix and Upgrade to reduce and eliminate the spongy feel and pull on the DL650 and DL1000 Front Brake Levers,
Enjoy Greater Adjustability to control your brake lever feel and performance.
Comes complete with Brake Fluid Reservoir Cup, Hose, and Mounting Bracket,
Complete with Mounting Bracket for Right Hand Mirror same as OEM.
Complete with Plug in for Rear Brake Light Control Switch as per OEM.
Bolt On Ready and will work with the OEM Hand Guards for our bikes,
Priced Right for the Rider wanting the best brakes for our bikes to complete the SV Racing Parts, 4 Piston Brake Caliper Upgrade.
Visit me at
SVRacingParts.com
Go in Under For Stromtroopers, and then Under Brake Products,
The Nissin Radial Master Cylinder is in stock and ready to ship to Stromtroopers today.