The wife and I spent the day riding from our house in the desert into Death Valley. After passing through the ever beautiful town of Trona CA we took the Wildrose road up to the Charcoal Kilns.
The best part of Trona, my bike and the USA flag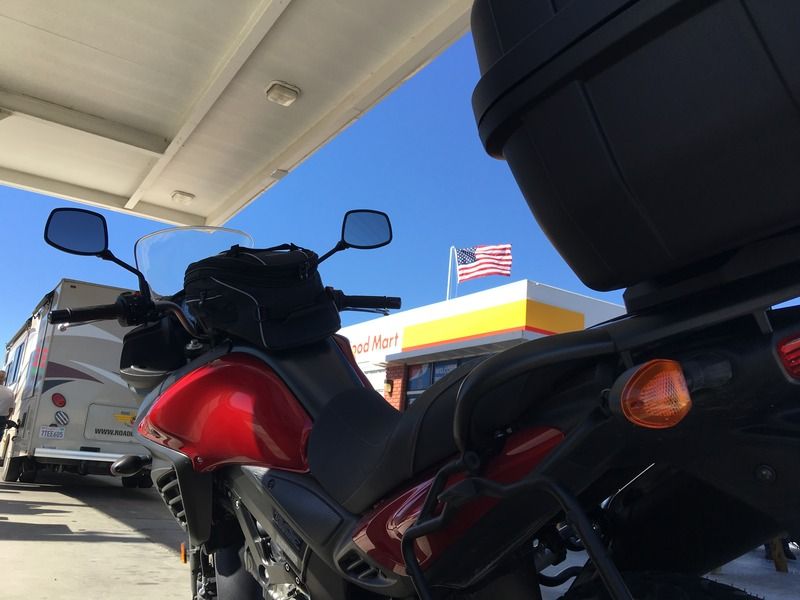 Saw a bunch of ass on the way to the kilns
Made it to the kilns. This was the first time taking my wife off pavement on a bike instead of my Jeep. I'm glad I waited until I replaced the Trail Wings with the E-07s. The new tires performed flawlessly. We hit some washboard sections and a few spots that got a bit rocky and required picking a pretty tight line but it all went well.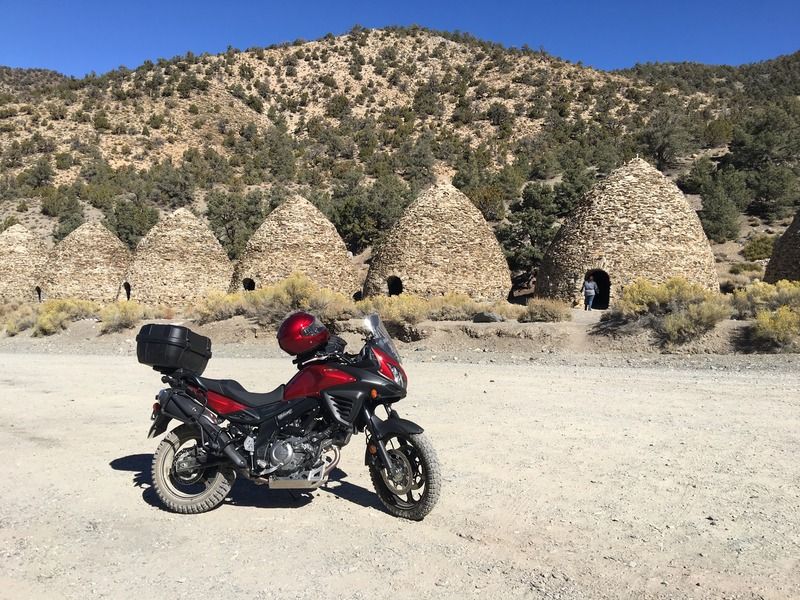 Mahogany flats campground at over 8000'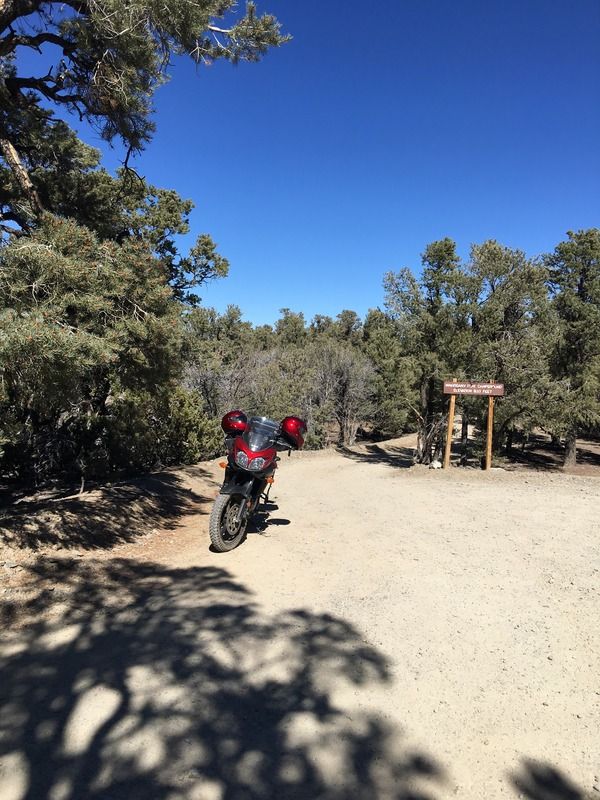 Glad I didn't have the side cases on.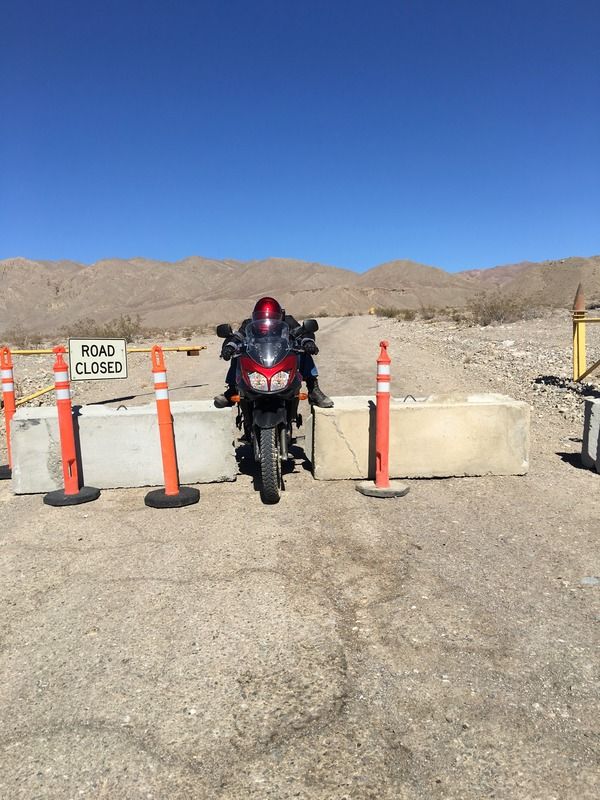 It was blowing pretty hard in the Valley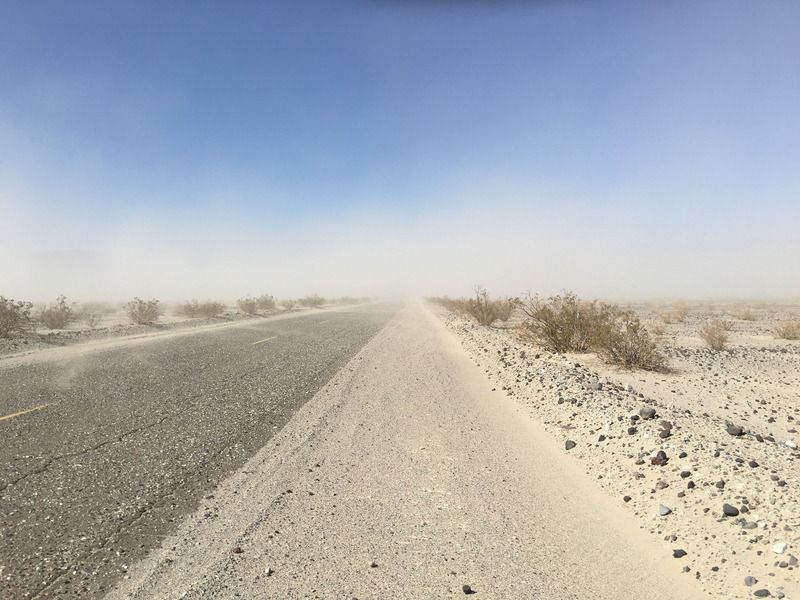 One of the locals admiring my bike. I suspect someone has been feeding the wildlife as he had no apparent fear of humans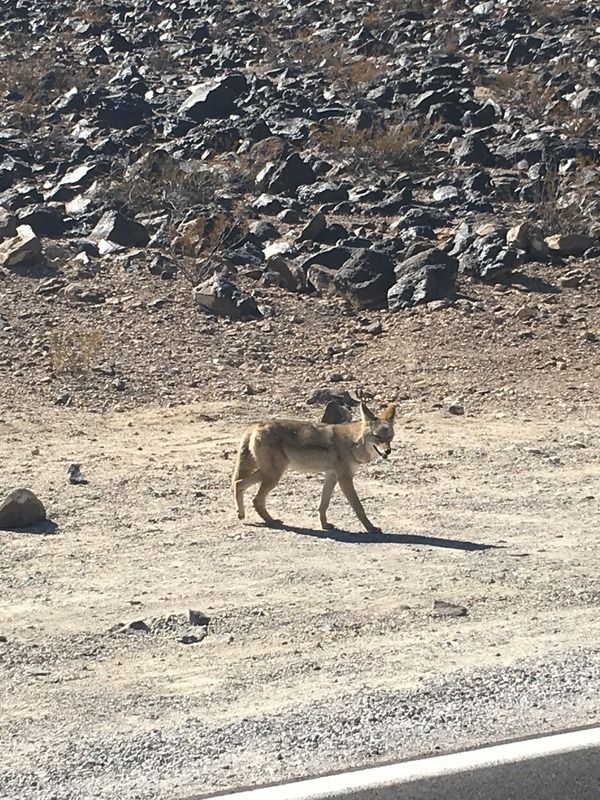 Looking down from the vista point. The beautiful winding road below is Hwy 190. We had ridden through the dust storm and up 190. From here we dropped into Olancha CA for a late lunch then headed home. The bike and tires did great. My wife was comfortable for the 349 miles. All in all...A GREAT DAY!!!