Hey all,
I'm getting ready to install a 12v power outlet I bought from O'Reilly Auto Parts.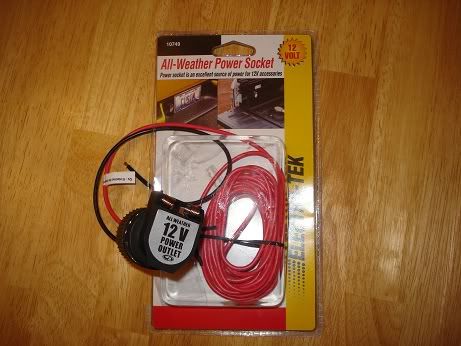 It has plenty of positive wire already to get back to the battery, but the ground wire is only 1 ft long.
Where is the best place to put that to be safely grounded? I searched a lot before asking and see I definitely don't want to ground to the frame or anything and should look for another bundle of ground wires and go into that.
Any suggestions? Or am I better off splicing in more wire and running it with the positive back to the negative battery post?
BTW, the outlet fits perfectly in between the cable-stay bracket.
(Obviously not tightened down yet. But a perfect fit in there.)