Discussion Starter
•
#1
•
The next to the last weekend in February my wife and I took a trip to Myrtle Beach. We live in Erwin NC so it was about a 3 and a half hour ride. I had planed to go down NC 421 to I 40 to Wilmington then take 17 south to Myrtle Beach. Before we got to I 40 we came upon a sign Hwy 703 south to Myrtle beach so we took it. It was a nice ride lets you off in Conway SC at Hwy 501 into Myrtle Beach. We spent 3 days there and rode down to Charleston SC to see Fort Sumter.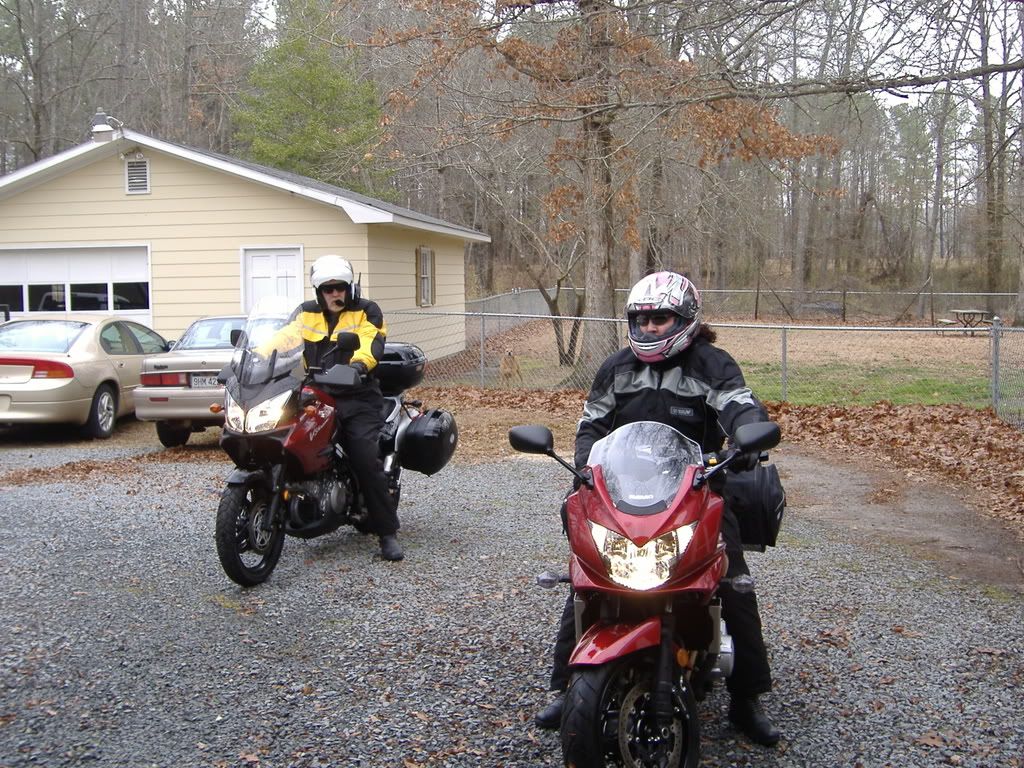 Thats us ready to begin our trip.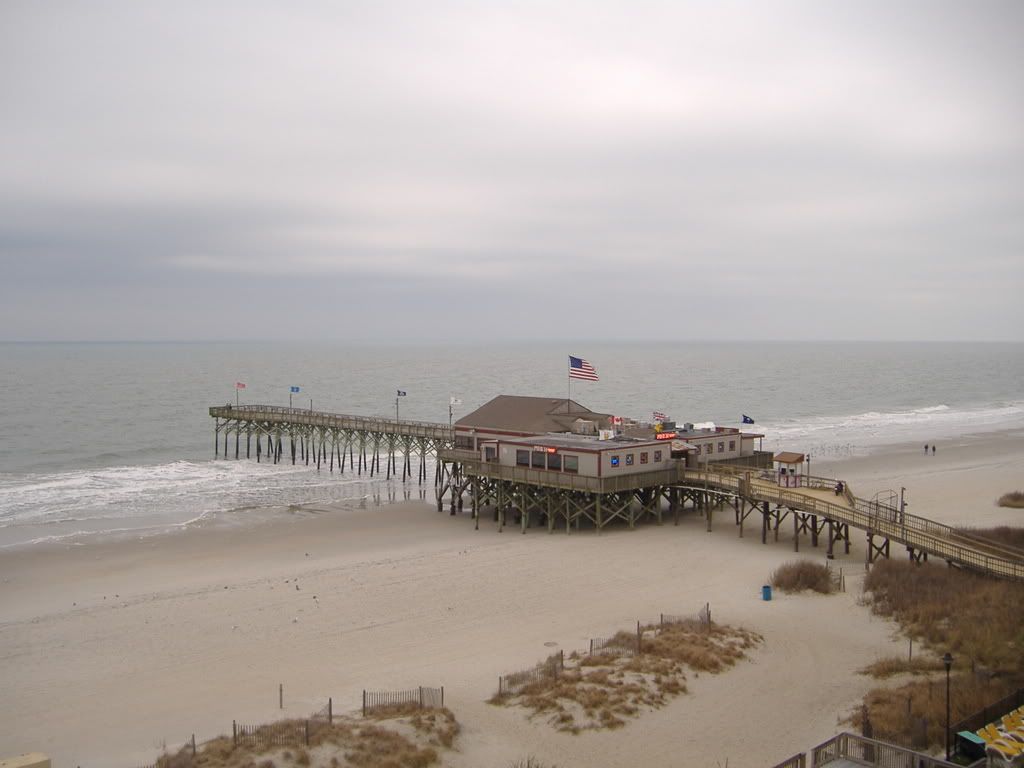 Pier 14 from our room. Great for dinner, but not so good for breakfast. You'd be better off going to the Olympia Pancake House rght across the street.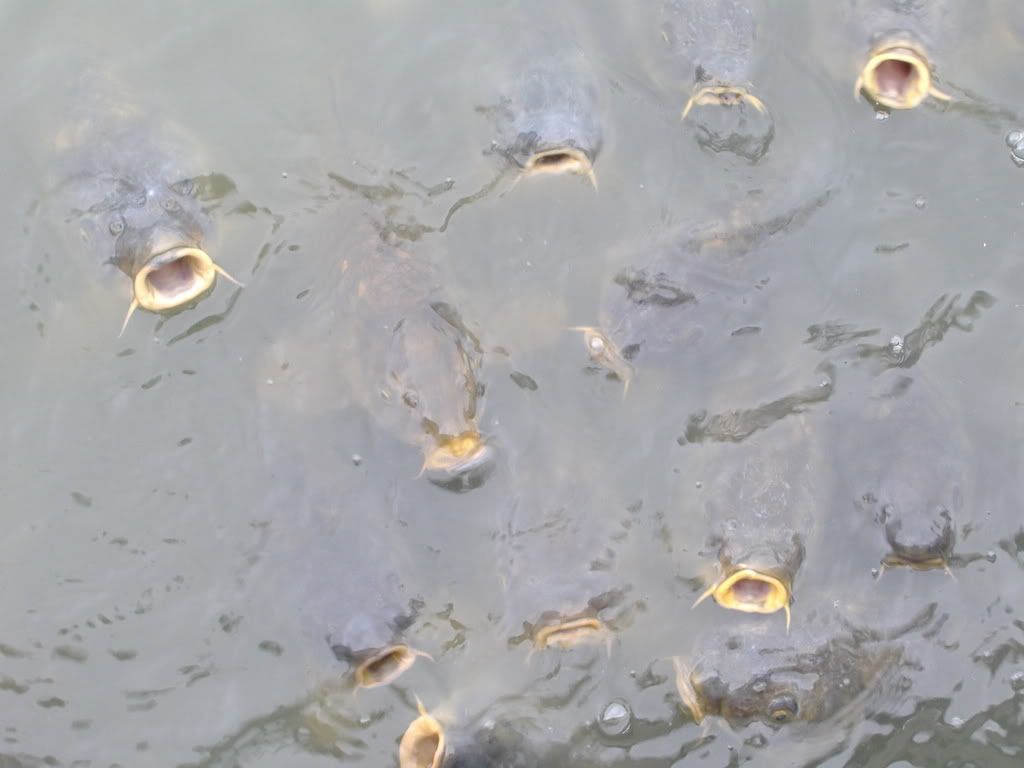 These fish at Brodway at the beach are ready to eat.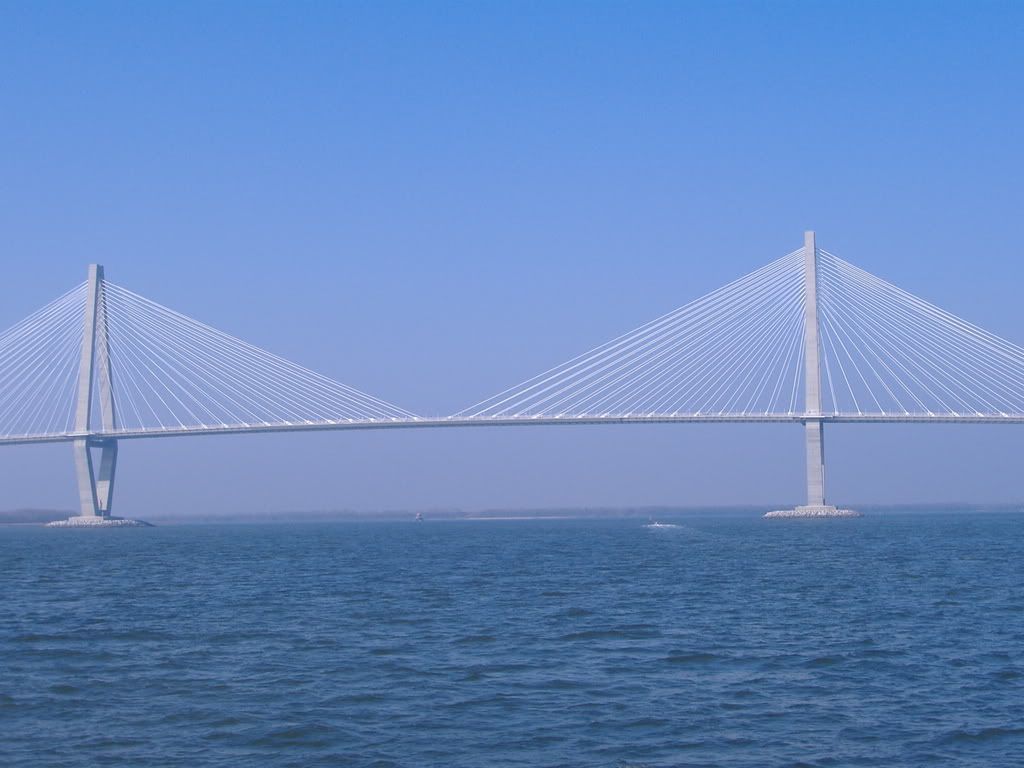 We had no plans of going over this bridge. I missed the left turn to Patriots Point so we had to go over it twice. Let me tell you I felt really exposed on that bridge. Bridges have allways freaked me out a bit but this one was the biggest we had ever rode over. I think in some places it has six lanes of traffic. Plus it has all tes groves cut in the concrete to chanel the water. It was a rush!!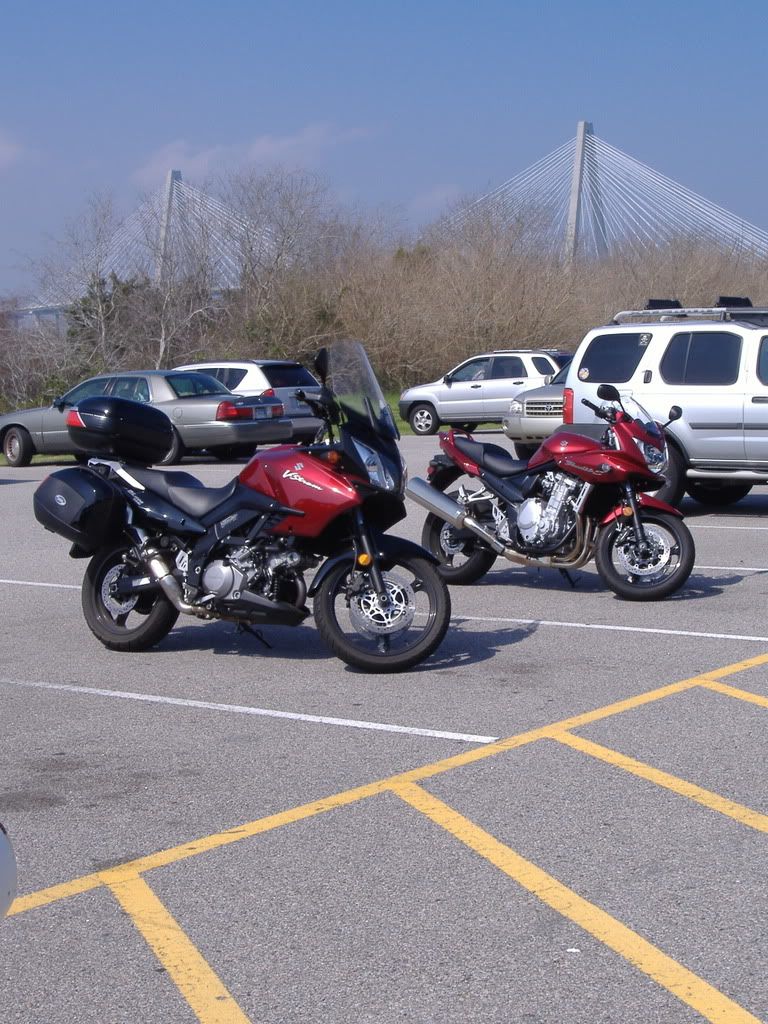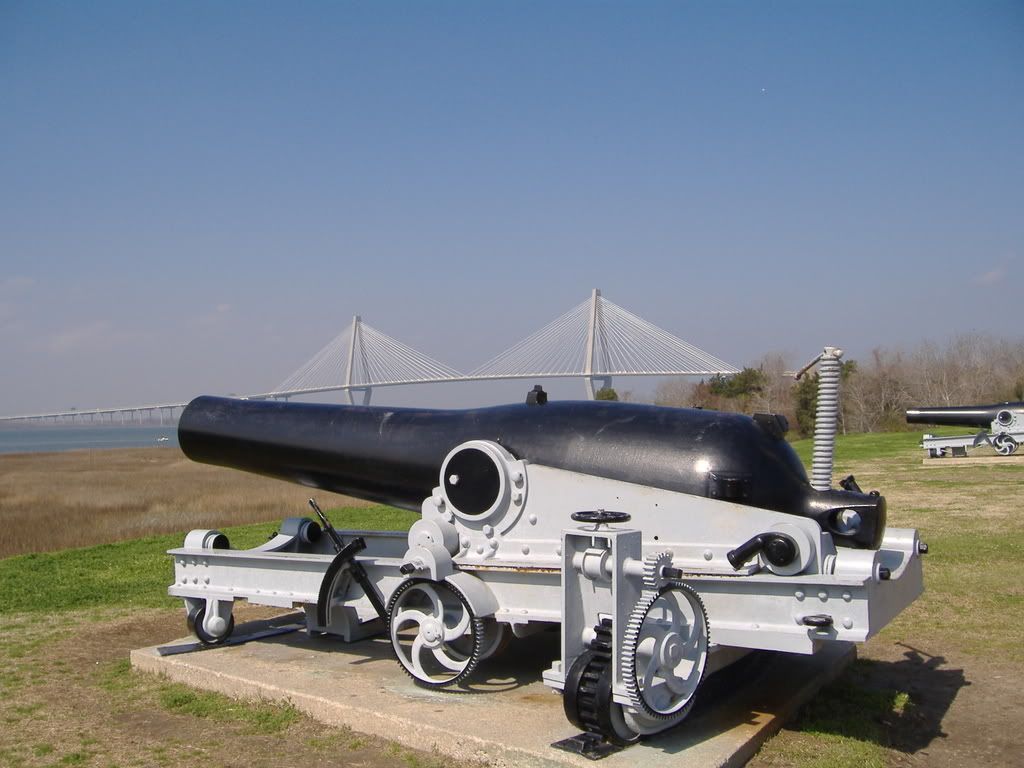 We made it to Patriots Point me on the Strom Karen on the Bandit. We then departed for Fort Sumter.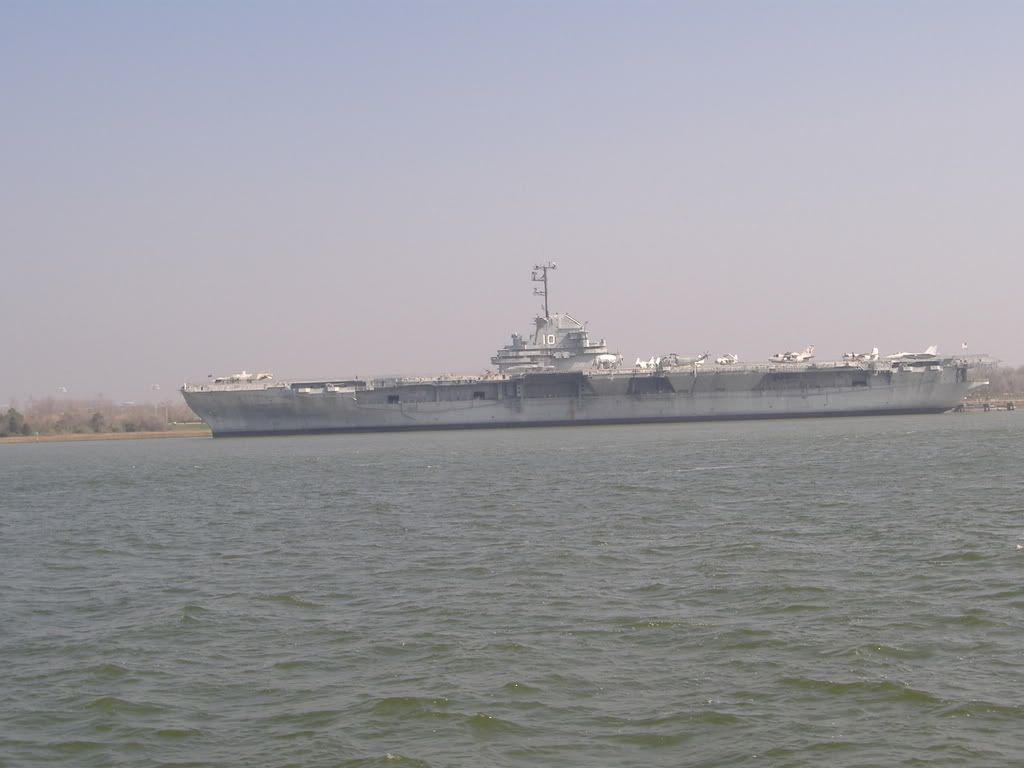 They have a great floating museum here. There is the USS Yorktown, a WWII Destroyer, a Coast Guard Cutter, the last diesel class Submarine, and a mock up of a river patrol base from Vietnam. Patriots Point is well worth a visit.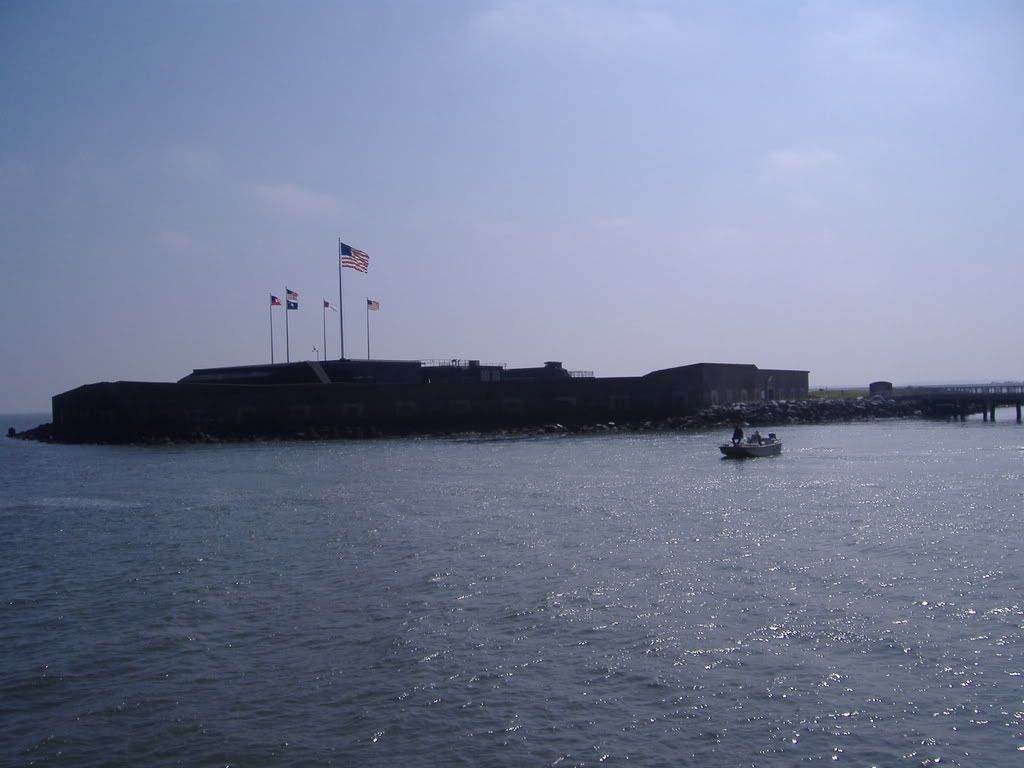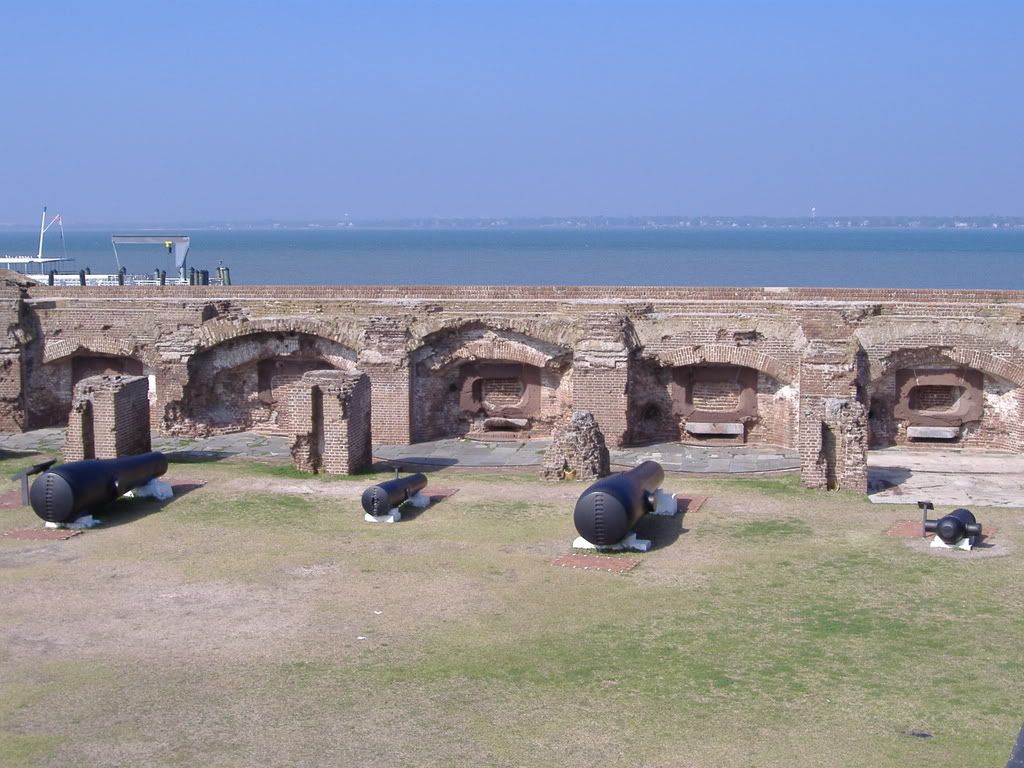 We rode the boat to Fort Sumter. We found it quite interesting.