Discussion Starter
•
#1
•
Just got me a new Adaptive TPX RADAR Detector. So far so good, has saved me twice in the month I've had it...So it's almost paid for itself. Not that I go real fast but I do like to cruse at about 80mph on the Hwy and that's enough to get you a ticket (about $130) trust me how I know that from experience.
I already had Ricks GPS mount so I just modified it to support 2 RAM balls so I can have both my GPS and TPX mounted at the same time. Electrically I connected it to my fuse block on a switched circuit, which was really easy to do.
The TPX is quick release so it makes it easy to take off and lock up if needed. It also came with a visual alert (3 LEDs in a circle). It's really bright and can be seen easily in bright sunlight. Here are some photos.
Night time...just the TPX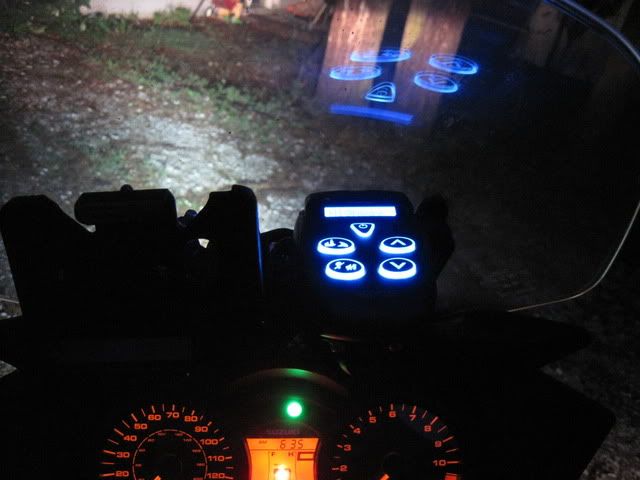 The buttons can be dimmed.